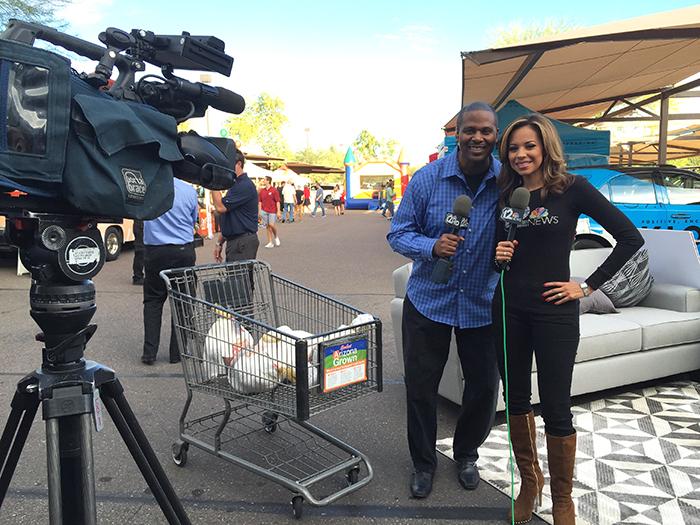 2016 Holiday Food Drive Roundup
Donate to the food drive of your choice this year!
The holidays are a great time to participate in yearly traditions and gather with friends and family over delicious, home-cooked meals. Why not add a new tradition with your loved ones this year — help your neighbors in need by donating to one of our holiday food drives! Whether you'd like to donate nonperishable food items, host a drive or attend an event, here's our list of simple ways you can join us in feeding hungry families this holiday season.

Calling All Cans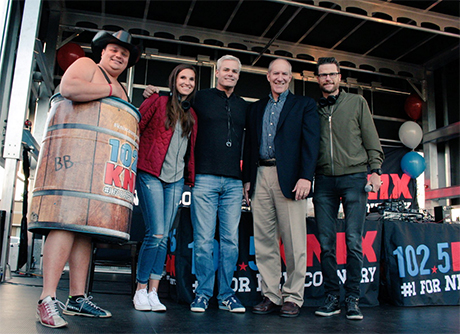 Million Can Crusade
Join our good friends Ben and Matt of 102.5 KNIX in their 9th Annual (already legendary) Million Can Crusade. It's fun, fulfilling, and most importantly…filling. The cans and monetary donations go straight to St. Vincent de Paul's community food pantries, and from there into food boxes delivered to hungry families. This year, KNIX is hosting a Million Can Crusade concert at Grand Canyon University Arena on November 16, in which a portion of the proceeds will benefit SVdP! Visit the KNIX website for tickets and a calendar of Million Can Crusade events throughout the month!

Blaze Radio Holiday Food Drive
This month, you can join ASU's student radio station, Blaze Radio, during its fourth annual holiday food drive to support SVdP. After touring our main campus a few years ago, the station members knew they wanted to support SVdP programs, so they figured out a way to do so AND involve the entire community. They have set up non-perishable food item drop-off locations at ASU's Downtown Campus and tables multiple times a week to help raise money for SVdP. Learn more or donate online here, and follow Blaze Radio on social media (@BlazeRadioASU) for special donation events and tabling throughout the month.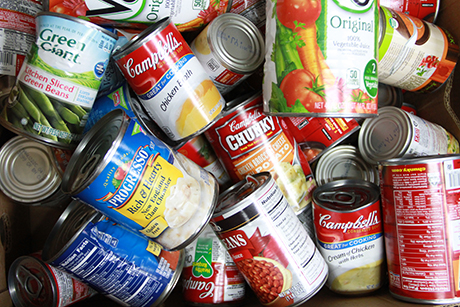 Special Event

Turkey Tuesday
12 News is partnering with Bashas' and Food City to help us feed hungry families this Thanksgiving on Turkey Tuesday. It's a Thanksgiving tradition for many Arizona families and the largest one-day turkey drive in the nation! On November 22, you are invited to make a turkey or monetary donation at Bashas' and Food City locations. Be sure to join your favorite 12 News anchors to support the cause. Mark Curtis and Vanessa Ruiz will be at Food City on Dysart Road in Avondale, while Bruce Cooper and Caribe Devine will be at the Bashas' on Gilbert Road in Chandler, collecting your frozen turkeys. Can't make it to a store on November 22? You can still help! Through the end of November, you can donate online or at the register at Bashas' and Food City stores across Arizona.

Bonus Holiday 'Drive'

Adopt-A-Family
Have you heard about our annual Adopt-A-Family Christmas program? This program allows individuals and families to "adopt" families in need in the Phoenix area by providing Christmas gifts and meals. Last year, 650 families were adopted! Sponsoring a family is as simple as providing the fixings for a Christmas dinner and a gift for the family. It's a great project for families, office groups, organizations, clubs and school. Reach out and spread the joy this holiday season through this unique holiday drive! To become a sponsor, please call 602.261.6820 or email adoptafamily@svdpaz.org. The deadline to sign up as a sponsor is December 9.