The holidays are an extra special time to serve at St. Vincent de Paul. What better way to celebrate the holiday season and the blessings of the past year than giving back to those in our community? SVdP is in need of volunteers each and every day. We have opportunities on Thanksgiving Day, Christmas Eve, Christmas Day, and every day in between.
Holiday Volunteer Opportunities
We begin scheduling for Thanksgiving Day opportunities on November 1st. We begin scheduling for Christmas Eve and Christmas Day on December 1st. We value your time and want to provide you with a meaningful opportunity this holiday, so there are a limited number of slots available.
Shifts will fill up fast and are scheduled on a first come first serve basis.
SVdP serves our guests 365 days a year thanks to the generosity of our community, people like YOU. As holiday shifts fill quickly, we'd be grateful to offer you opportunities to volunteer the weeks surrounding the holidays.
We need support every day of the year, so please consider joining us for alternative days throughout the season as well. We often have the greatest need in the weeks leading up to Thanksgiving and Christmas and the weeks after each holiday.
How do I sign up?
If you'd like to volunteer with us this holiday, please fill out our Holiday Volunteer Interest Form and we will reach out with details about our available opportunities.
We thank you for offering your time and compassion serving your community through SVdP during the holidays and all year long.
Have questions?
Call our volunteer office at 602-261-6886 or send us an email
Opportunities available during the holidays at SVdP
Looking to serve on Thanksgiving Day, Christmas Eve or Christmas Day? We schedule volunteers to serve in our dining rooms, prepare meals in our kitchen, and create lasting memories during a Hearts & Hands event. This year volunteers also have the opportunity to serve from home with family, friends or coworkers during the holiday season.
Read more about the different areas below.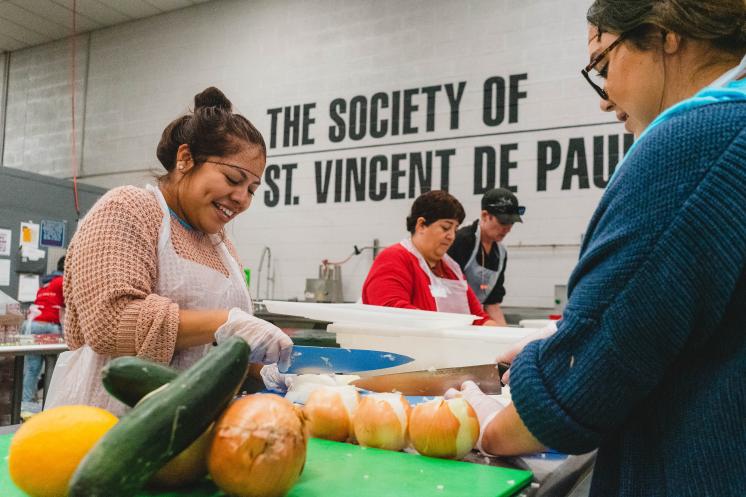 Prepare meals in the kitchen
Join the team that creates the special meals in the days and weeks before and after the holidays. A warm meal prepared with love means so much to those we serve during this time of year.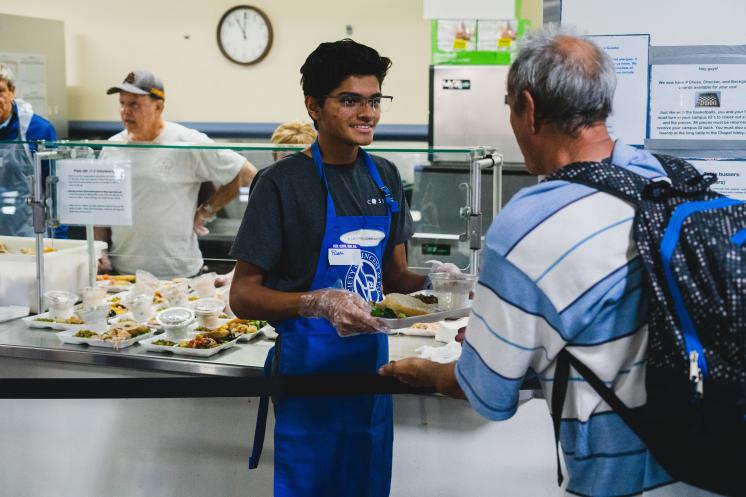 Serve meals in the dining rooms
We serve guests in our dining rooms 365 days a year, and we need all the support throughout the holidays to make those meals extra special for those who have nowhere else to turn.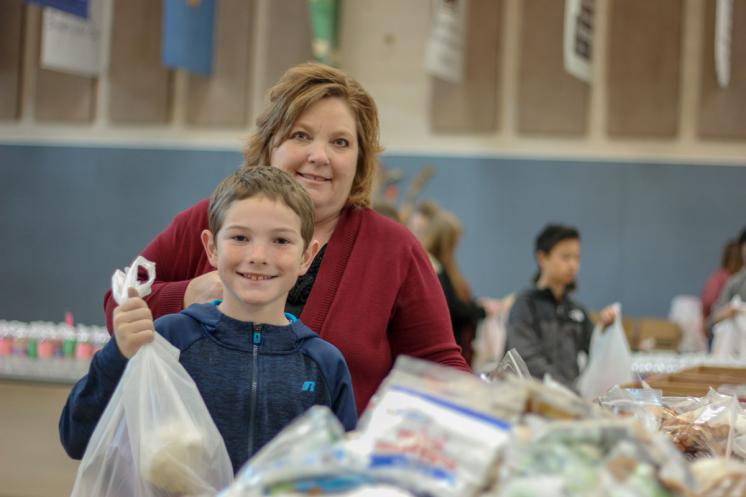 Attend a Hearts & Hands Day
Bring your entire family in for a special day of service. There's no better opportunity to help teach young kids about what it means to give back to others.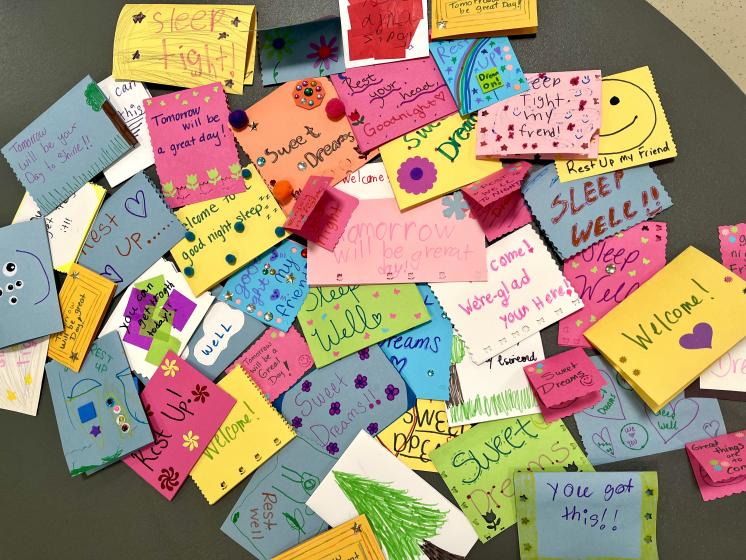 Help from Home
You can make a difference from anywhere this holiday with our Help from Home program. We offer special opportunities for you to volunteer at your family gathering, corporate event, school, or in the comfort of your home through the entire holiday season!
Ready to sign up?
Let our scheduling team know you'd like to help out this holiday season.
Interested in other opportunities?
See our volunteer opportunities available outside of the holiday season, all year long.