Companion Animal Program
Give back to man's best friend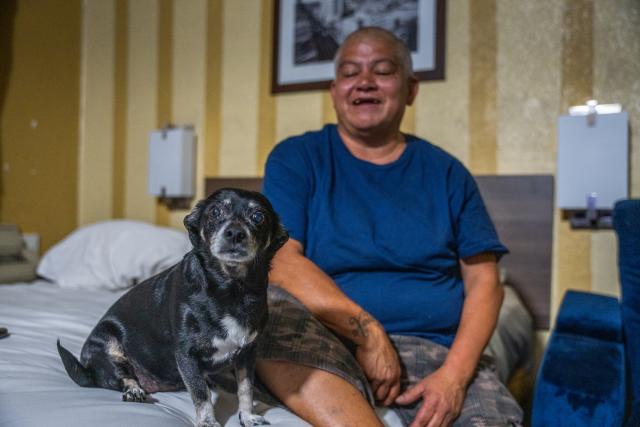 For many without housing or shelter, animals provide safety, love, and comfort. The Companion Animal Program strives to keep pet owners safe, together, and sheltered with their pets, by providing food, essential items and basic veterinary care.
Donate now to help those experiencing or at risk of homelessness keep their companion animals safe and healthy.
---
Make a difference in your community!
Your donation will help SVdP provide everything from veterinary care to food, basic supplies like leashes and collars, pet deposits, and transitional housing support. Learn more about SVdP's Companion Animal Program.
Looking for another way to give? Purchase items from our Chewy Wish List for those experiencing or at risk of homelessness and their companion animals.
Donations made this month will be matched up to $5,000 by AZPetVet, in loving memory of Dr. Victor Saltzman.