Ozanam Manor
Help us provide shelter for those in need!
Living at Ozanam Manor gives men and women experiencing homelessness the opportunity to connect with resources, receive care, and build the skills necessary to live independently and find permanent housing.
Residents enjoy a clean, safe living situation, job training, support, and resources to secure permanent housing.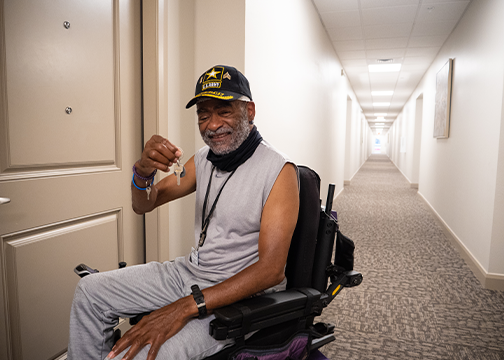 It costs $375 a week ($1500 a month) to care for a resident at Ozanam Manor.