Our Mission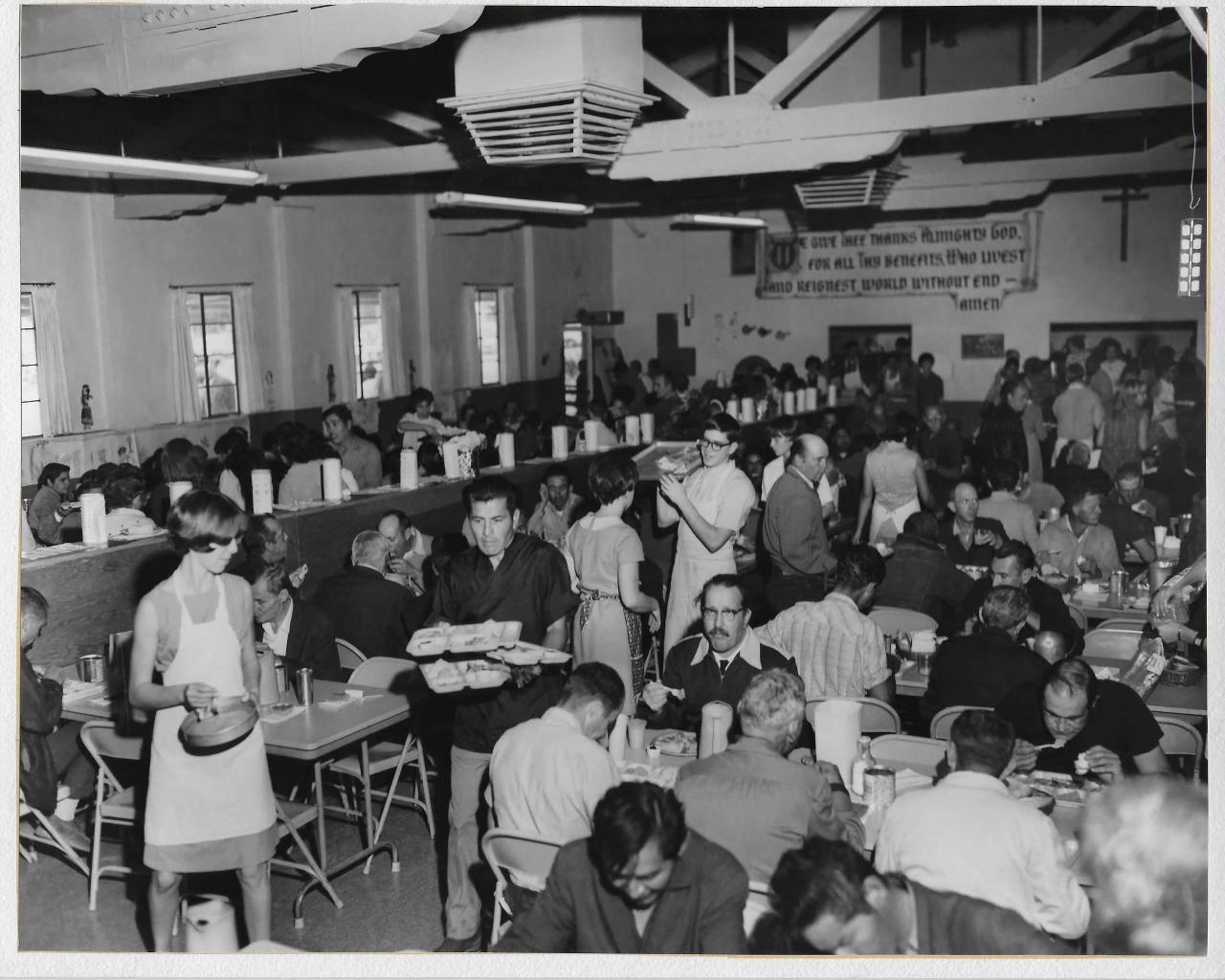 The Society of St. Vincent de Paul is dedicated to feeding, clothing, housing and healing individuals and families in our community who have nowhere else to turn for help. As important, St. Vincent de Paul provides meaningful opportunities for volunteers to serve their neighbors in need with love and compassion.
St. Vincent de Paul has been serving our community throughout central and northern Arizona since 1946. Programs include:
Services for people experiencing homelessness.
Medical and dental care for uninsured patients
Charity dining rooms that serve thousands each day.
Food boxes for hungry families.
Thrift stores throughout the region.
Housing and shelter for vulnerable unhoused individuals.
General assistance for families and individuals living in poverty.
We believe that St. Vincent de Paul is for everyone—a common ground of service and compassion for all to find meaning, joy and hope.
Our History
The Start
The Society of St. Vincent de Paul began in Paris, France, in 1833 when a young law student at the Sorbonne, Frédéric Ozanam, was challenged during a debate to demonstrate what he and his fellow Catholic students were personally doing to help the poor in Paris. Ozanam's reaction was immediate. Within weeks, Ozanam, at 20 years of age, and six of his peers formed the first "Conference of Charity." Under the conference, this group of seven men financed their works of charity out of their own pockets and from contributions of friends. They visited the poor in their homes, providing them with needed aid and assistance. At the prompting of Monsieur Emmanuel Bailly and Sister Rosalie Rendu, superior of a convent of the Daughters of Charity, Ozanam soon placed the conference under the patronage of St. Vincent de Paul who had spent his life in 16th century France serving the poor. Within a few years, the original group of seven grew to 600, spreading to 15 other cities and towns in France, numbering more than 2,000 members.
Move to the USA
Twelve years later, in 1845, the Society of St. Vincent de Paul crossed the ocean to St. Louis, Missouri, where the first American conference was formed. To this day, St. Louis remains the Society's national headquarters.
Start in Arizona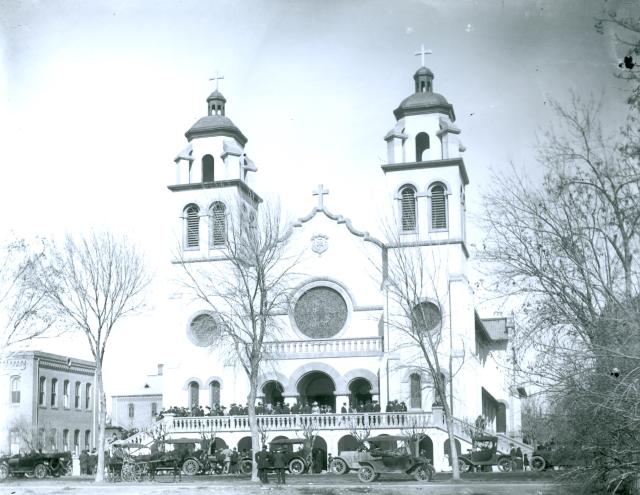 One hundred years later, another group of young Catholic men in Phoenix, Arizona, joined in this same spirit of charity. Tommy Johnstone, a New Yorker familiar with the Society, recruited four other men with the help of Father Louis Shoen, OFM, then pastor of St. Mary's Church. Gathering for the first time in the old rectory of St. Mary's on April 26, 1946, the seed was planted that would grow to become the present-day Phoenix Diocesan Council for the Society of St. Vincent de Paul. The first Conference President in the Valley of the Sun was Matthew Trudelle.
On December 4, 1949, St. Vincent de Paul Conferences from St. Agnes, St. Francis Xavier and St. Mary's churches united to form the Particular Council of Maricopa County. This historic meeting was attended by five priests and 25 Vincentians. Father Victor Bucher OFM, pastor of St. Mary's, became the Council's first spiritual director, and Monsignor Robert Donohoe, Father Cornelius Moynihan, Father James Deasey SJ and Reverend Francis J. Green, Bishop of Tucson, nurtured and encouraged the budding Society. Father Charles Hackel of the Archdiocese of San Francisco, also assisted in the Council's formation. The first slate of officers included Matthew J. Scott, President; Mickey McGinn, Vice President; Peter Stephens, Secretary; and Dan O'Meara, Treasurer.
St. Vincent de Paul Today
Today, the Society of St. Vincent de Paul, Phoenix, serves central and northern Arizona and works to feed, clothe, house and heal individuals and families in need. We have over 80 Conferences of Charity, a wide range of programs and services including dining rooms, shelters, a medical and dental clinic , homelessness prevention services and support services for individuals and families experiencing poverty and homelessness.