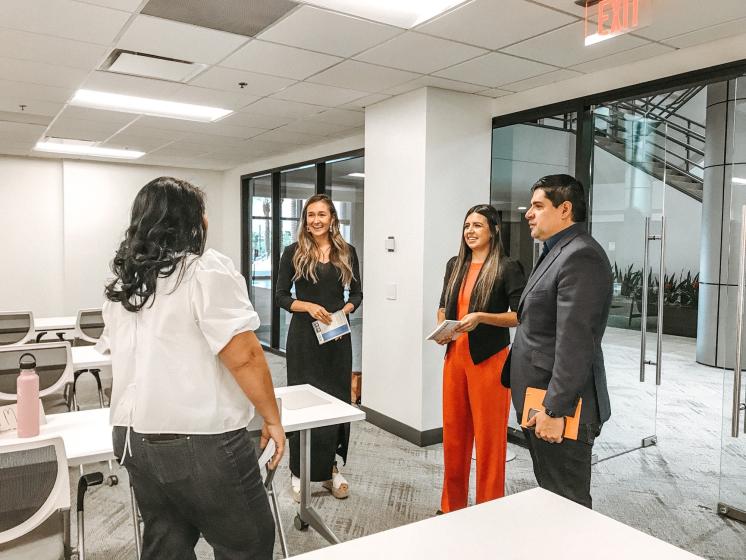 Connect. Grow. Impact.
Rising Leaders is an exclusive group offering young professionals opportunities to connect with one another, grow professionally and personally, and impact the community by serving alongside St. Vincent de Paul. We believe there is a crucial need for those of us in our 20s and 30s—the next generation of leaders —to be educated and aware of the needs of our community members. Rising Leaders offers a path for young professionals to become the well-rounded leaders our community needs.
Events
We provide opportunities for Rising Leaders members to attend special and unique events that contribute extreme value to their personal and professional development.
Leadership Opportunities
Members have the privilege of engaging with SVdP executive leadership, proposing and overseeing their own "special project" at SVdP, and holding committee chair positions.
Service
The heart of our mission at SVdP is service, so we provide Rising Leaders members with countless options to volunteer within our organization.
Questions?
Contact us to apply or for more information