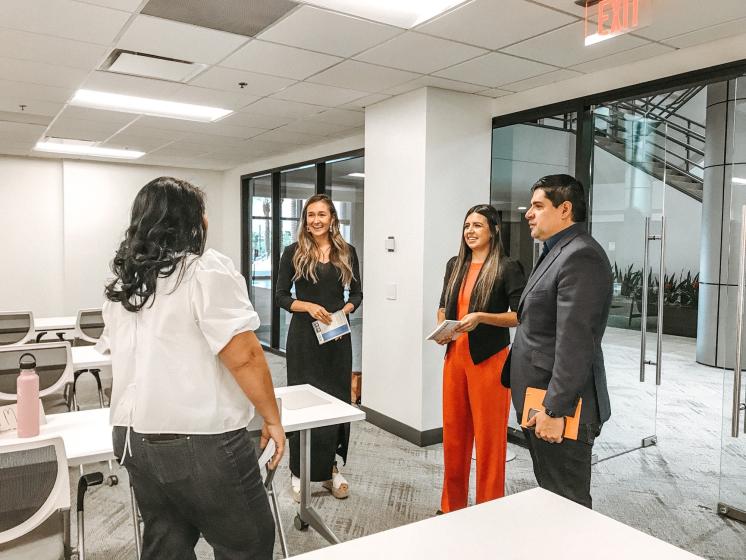 Learn. Serve. Lead.
Rising Leaders is an inclusive giving circle, offering young professionals opportunities to learn, serve, and lead alongside St. Vincent de Paul.
Rising Leaders exists to be an inclusive, purpose-driven group for professionals to find belonging, meaning, connection, and joy through service alongside one another and SVdP. We are calling on those in the early stages of career building and raising families — the next generation of leaders.
What it's all about
As a member of Rising Leaders, you'll have the opportunity to grow through personal and professional development sessions with community leaders, serve your community with a group of like-minded individuals, join us for social events to connect with other young leaders in the community, and so much more.
Learn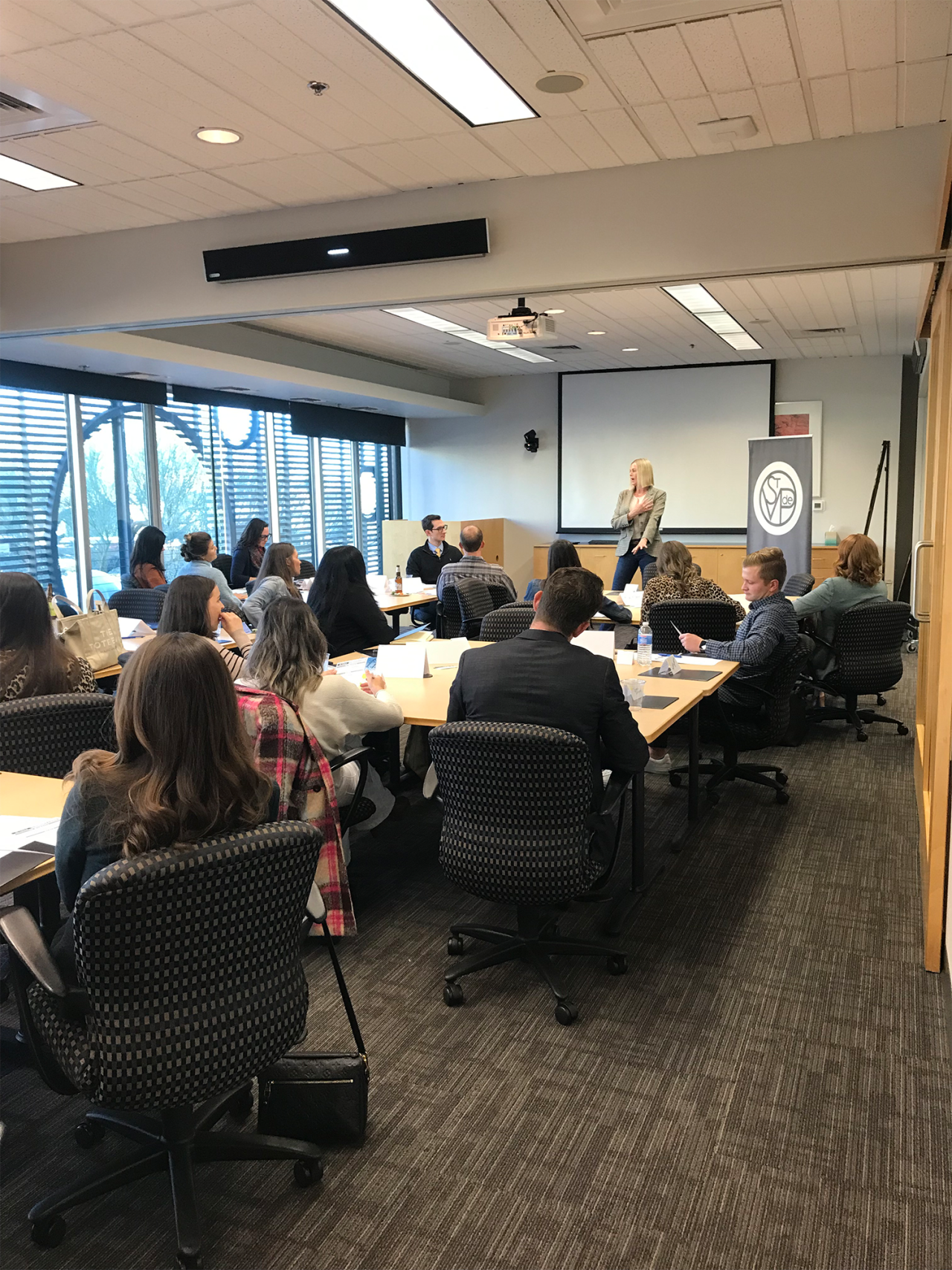 From personal and professional development to community issues on human need, there is a lot to learn from respected Community Leaders, including St. Vincent de Paul staff members. Rising Leaders offers education on the skills and tangible ways we can light up our corner of the world.
Serve
St. Vincent de Paul exists to feed, clothe, house, and heal; and equally important to provide opportunities to serve. Rising Leaders offers a community of peers to serve alongside one another on a regular basis to advance the mission of SVdP. Learn more about SVdP's mission here.
Lead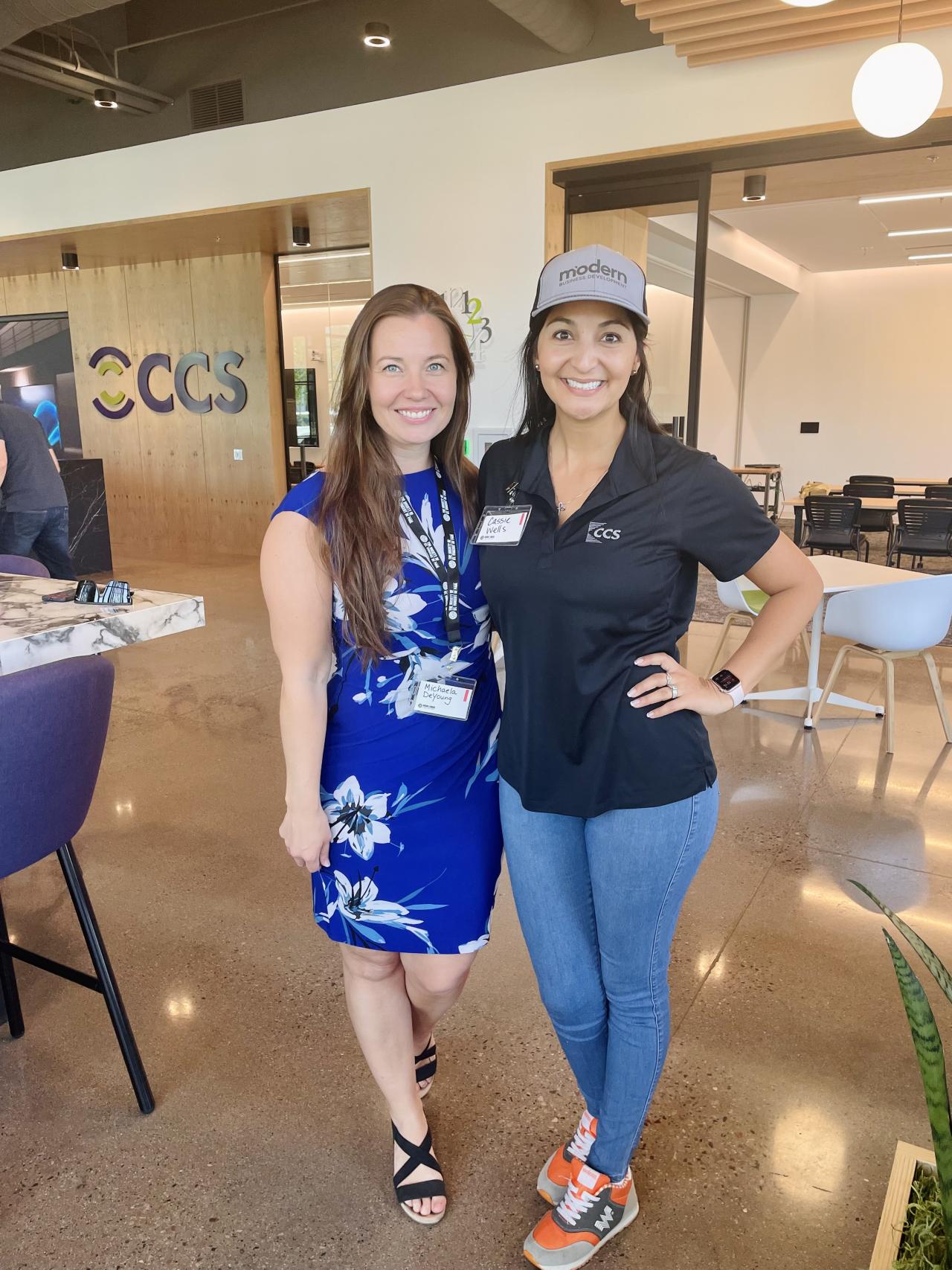 To outpace the growing need in the community, we are calling on this next generation to invest in our future with your influence and your treasure. Each member pledges to give or fundraise $1,000 annually. In addition, we will host financial and in-kind fundraisers throughout the year to support ongoing programs and campaigns alongside SVdP.
Member Goals
As an active member of Rising Leaders, we ask that you share you wisdom, gifts, talents, and treasure in supporting the SVdP mission. Below we have outlined some of the important tenants of being in Rising Leaders
Financial - annually donate or fundraise a minimum of $1,000
Attendance - attend at least 6 to 12 of our annual events. These events range from professional development opportunities, to service events on the St. Vincent de Paul campus, to fundraising events in the community.
Influence - throughout the year, intentionally invite your boss, colleagues, family members, personal friends, and any other networks you are a part of to take a tour, volunteer, donate financially, or host a drive.
Fundraising
Every member has an annual goal to donate or fundraise a minimum of $1,000. Fundraising goals are broken down into bite-sized pieces, and directed towards causes that are near and dear to each member's heart.
The initial membership is a donation of $100. The remaining $900 can be given throughout the year.
The state of Arizona provides an incredible incentive for taxpayers who donate to certain qualifying charities like St. Vincent de Paul. Thanks to the Arizona Charitable Tax Credit, up to $421 for single filers and $841 for joint filers is tax-deductible, meaning you get that amount back on your taxes!

Set up an online monthly recurring gift of $82.
Attend at least 6 to 12 events, giving $150 each time.
Give $300 on a quarterly basis (for instance, if you join in January give again in April, July and October)
Invest partially or wholly toward the General Fund, which supports the greatest in-time need of SVdP's guests and residents.
You may choose to support a specific person or family in need through the Angels on Call mobile app with part of your annual pledge, or of its entirety. Learn more about Angels on Call.
Give to support a particular SVdP program
Invite your company, friends, family, and network to join you in the cause you care about. Plan an event around your favorite activity (5k, art gallery, sporting event, fitness class, party).
If you're interesting in hosting an event like this, SVdP staff is available to help you!
Many companies offer an employee match up to a certain amount. Ask if your company offers that program, and submit your donation for them to match.
Questions?
Contact us for more information
Meet a Rising Leaders Member
See our upcoming events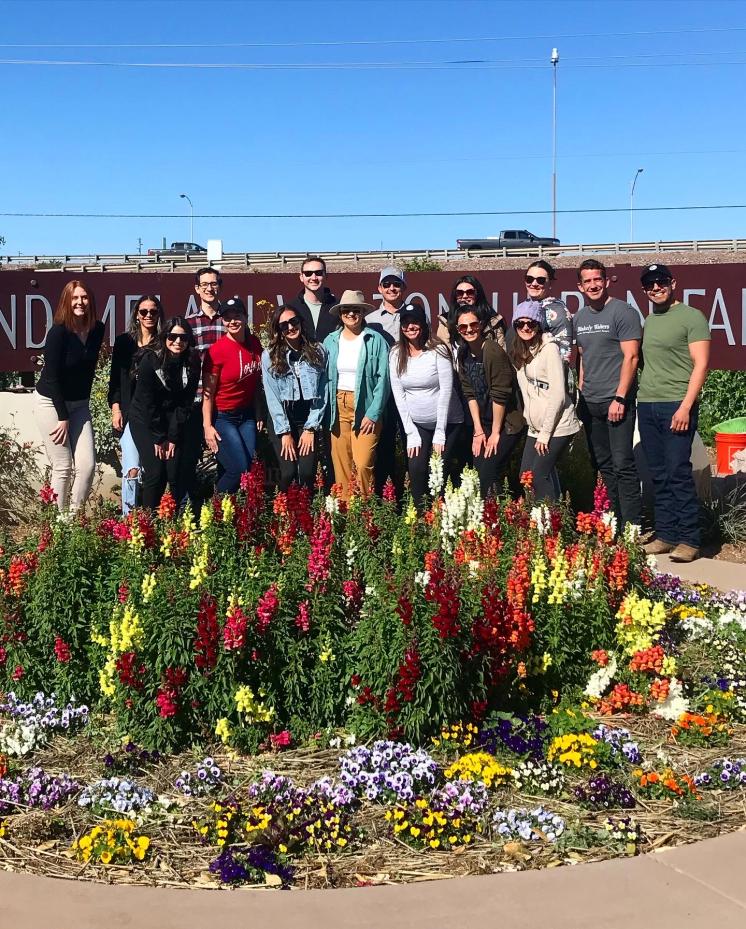 Rising Leaders hosts monthly service and leadership events for our members to get involved. Every event is centered around a specific SVdP program or service. Members will learn about the human need it addresses. Each event provides members an invitation to join in and help volunteer, donate in-kind or financially to the cause. Quarterly personal and professional development workshops are members-only. Some events are open to prospects and family members.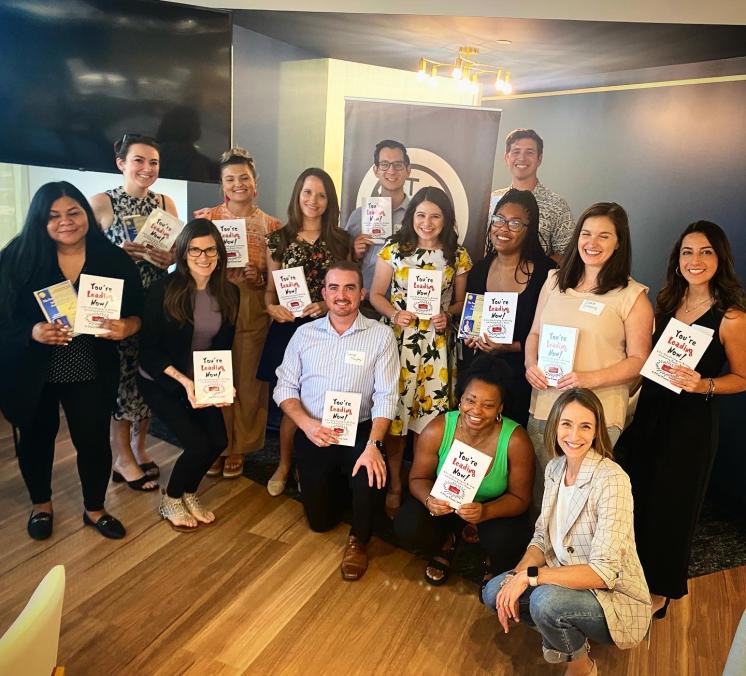 Other ways to get involved
Connect with us on Instagram
See Rising Leaders in action. Learn what it means to be part of R|L at St. Vincent de Paul.
Connect with us on LinkedIn
Learn about our upcoming events and leadership opportunities, and celebrate other R|L members