06/20/13—Score Another Big Win for the Knights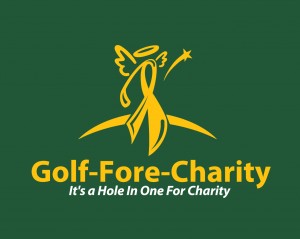 The 12th Annual Golf-Fore-Charity event, hosted by the Our Lady of Joy Council of the Knights of Columbus, was a huge success this year.

The event took place on April 29th and was held at Troon Country Club. It consisted of a scramble tournament, holes-in-one for $10,000 or for a car, wine tasting and cooking demonstrations, silent auctions and a raffle drawing.

Golfers were asked to pay $275 or $1,000 for a foursome which included golfer's lunch, dinner for two and an afternoon program for each golfer's guest.

Organizers gave an incredible donation of $100,000 to St. Vincent de Paul.

There were many individual awards given—"closet to the pin," "longest drive," "holes-in-ones-prizes," and a cash raffle—the generous giveaways seemed endless.

The afternoon program was filled with wine tasting and chefs (from Umami the trendy noodle, beer and sake Restaurant) set up a culinary demonstration to show off their yummy Udon noodle combos.

The Silent Auction featured with rows of tables that were heaped with tempting items of all price ranges. Golf foursomes, golf lessons, golf equipment of course drew everyone's attention. Other auction items included restaurant packages, sports events, fine art, and computer repair.

The Live Auction then commenced with the arrival of the official auctioneer. The items were outstanding. Included was a week's stay in condos at various tropical locations and a Fender guitar autographed by Alice Cooper. Bidding went as high as $9,000 for one week in a fabulous Tuscany Villa which provided a dramatic finish to what had already been a very full day.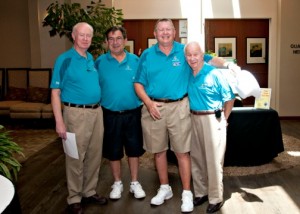 Special Thanks to Our Event Sponsors!
Gila River Casinos
Desert Storage
Blue Cross Blue Shield
Macy's
U-Haul