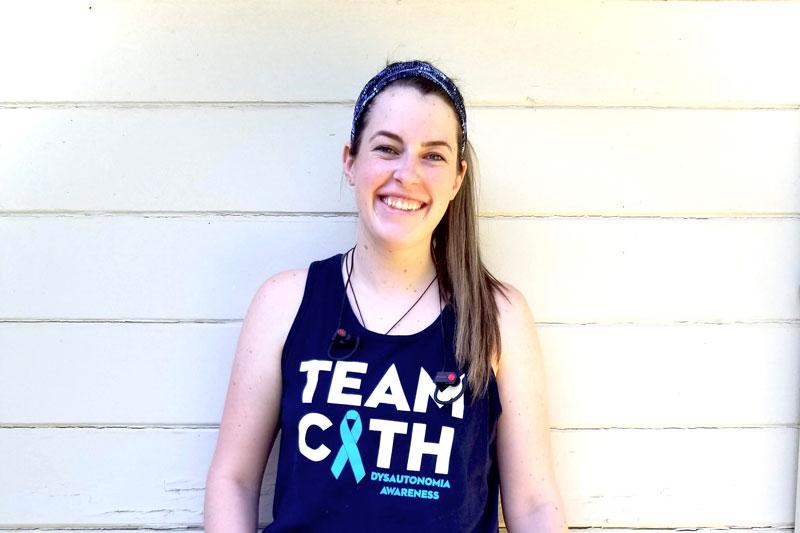 After longterm illness, Catherine Mulhern will run half marathon to support Ozanam Manor
In her hand, she'll carry a notebook with the names of people who've told her their struggles
The last marathon she attended, Catherine Mulhern watched from the sideline in a wheelchair as her older brother ran the race. That was 2016.
This year, she'll be running a half marathon alongside him in the Phoenix Rock 'n' Roll on Jan. 19. And she's not just running to celebrate what others have called her "miraculous" rebound from chronic illness, but also to benefit St. Vincent de Paul's transitional housing program and shelter.
Catherine's struggles with health began her senior year at Veritas Preparatory Academy. It started with blurry vision and spiraled into exhaustion, migraines and memory issues. She graduated, but went through a series of doctor appointments with little improvement. For almost seven years she lived with debilitating symptoms, struggling to push though her ailments to earn her bachelor's degree in sociology from Grand Canyon University and live independently.
Finally, a diagnosis of Lyme disease came. While a cure isn't for certain, Catherine has since been able to achieve a more "normal" lifestyle with the help of medication, a running routine at the gym, and the stability and community a SVdP job has offered her.
"In the beginning, I could only work two to four hours a week," said Catherine, who works in SVdP's Development department. "I started to feel better, upped my hours and found a house. I can't thank St. Vincent de Paul enough for the understanding and a great job. They're really all about the people."
While on campus, Catherine spends time talking to guests in the hopes of sharing their stories in meaningful ways with donors. She feels a deep connection to the residents of Ozanam Manor, SVdP's transitional housing shelter, because many of them have experienced similar long-term illness and prolonged difficulties. She bonded with one woman in particular over the shared frustration with the Social Security Disability application and the "terrible" scooters at grocery stores. But the conversation had additional depth to it.
"It was important for her [the Ozanam resident] to be known and loved," Catherine said. "In my years in illness, I had a lot of time in isolation, which is one of the hardest things. It's not easy to find someone who relates or cares enough to walk in from the outside and say, 'Hey, I care about you and I want to sit with you for 45 minutes and hear about your struggles and encourage you.'"
In offering that to the woman, Catherine feels she received so much more in kinship and kindness. She left inspired to do more.
"There wasn't a guilt factor, but rather this question: Why am I where I am and why is she where she is? Only God knows why, but her story incredibly impacted me," Catherine said.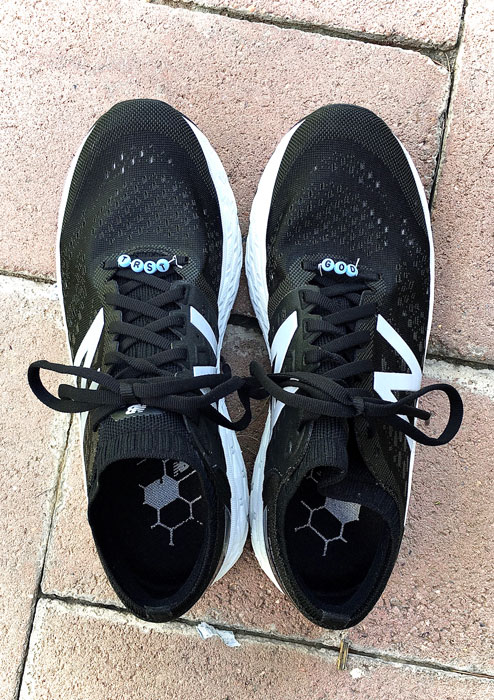 She left for the gym, and during her run, Catherine felt full of vitality and inspiration, so much so that she committed to running in the next marathon in town as a way to rally support for the residents at Ozanam Manor. She set her goal to raise $2,932 for the program. That's significant becasue 2,932 represents the exact number of days since her first doctors appointment for chronic illness in 2012 to the date of the Rock 'n' Roll on Jan. 19.
During the race Catherine will carry a little notebook with her. In it are names of people who have confidentially shared with her their struggles. Catherine prays on them and will keep them with her on her run.
"Maybe I can't do anything physically to help you or solve all your finances, but I can write your name down in a notebook and carry you with me," she said. "I would love to not only help fundraise, but really encourage as many people as I can who are just going through something hard. It doesn't have to be chronic illness, just a life thing."
Catherine hasn't run a half marathon before, but she's been training since September. She has no time goal except to cross the finish line, notebook in hand.
"It's not going to be pretty," she teased. "But it will be meaningful."
Interested in following Catherine on her journey? She has a blog where she shares her personal story over time.
Catherine is one of two young women running the Rock 'n' Roll to support SVdP. Meet the other runner, Ash Uss, on SVdP's blog.