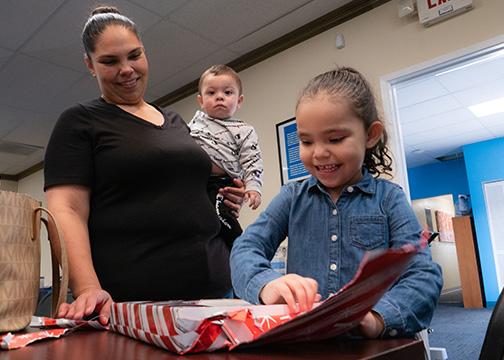 A bright light in the darkest moments
SVdP's wrap around services give Diana and her family a safe space to recover.
Diana Juarez experienced some of the darkest, most uncertain moments of her life in 2021. Just weeks after his 17th birthday, her oldest son was killed outside the family's home in a gun violence incident.
"I was pretty out of it," Diana remembers of that time. "Had no faith, nothing."
Scared for the safety of her five younger children and grandson, Diana tried to move the family out of their one-bedroom apartment. She had always made enough to support her family with her job at a grocery store, but with sky-high rent prices around the Valley, she couldn't afford to move.
The family briefly stayed in a motel before moving in with Diana's ailing grandmother.
"They lived in a really small apartment," Ronnie Smith, a case manager in St. Vincent de Paul's Social Work Services program, remembers of his first-time meeting Diana and her kids. "There were two families living there actually, about 15 people all together."
When Diana's grandmother passed a few months later, the families faced eviction because the apartment had been leased in the grandmother's name.
In between these two devastating losses; Diana met Ronnie. He prayed with the family and talked Diana through the grief of losing her son.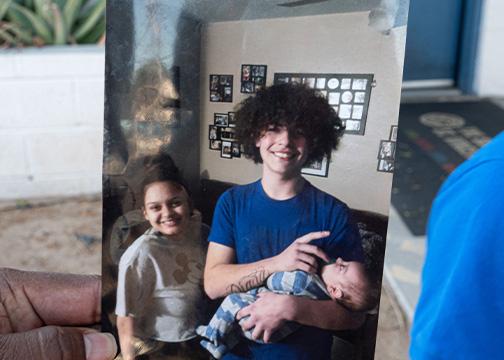 "I found a lot of comfort in him [Ronnie] while I was trying to understand the whole situation," Diana remembers. "I tell him he's my angel sent to me. He just came at the right time...I'm just so thankful for him and St. Vincent de Paul."
Ronnie helped the family get connected with services from Valley organizations like UMOM Family Housing Hub. They moved into a three-bedroom house in a safe neighborhood in South Phoenix, and SVdP's Social Work Services program helped cover move-in costs and utility bills. Additionally, SVdP's Bringing Hope Home program, in conjunction with the thrift stores, helped Diana furnish the new house with beds for her kids, a couch, a kitchen table and much more.
"Coming from nothing — like I mentioned I was in a one-bedroom home, not having any furniture then — having this help, it is really heartwarming to know that there are still individuals that like to help people in need like us, single mothers," Diana says.
"I see a process of healing going on now," Ronnie notes. "Obviously they're still going through the grieving process, and it can be difficult for her at times, but we keep in touch and communicate and encourage and provide any type of assistance that we can."
The wrap around services and support through SVdP's Social Work Services program has given the family a safe space to grieve, heal and regain a sense of normalcy.
"...I really didn't see a way out, and to get this call from Ronnie, 'Hey, we're going to be able to help.' It was a godsend."
-Diana Juarez

"It showed me that besides all the horrific stuff that my family is going through, that there's still a light," Diana says of the experience," that there are still good people out there. They came into the darkest moment of my life. I really didn't see a way out, and to get this call from Ronnie, 'Hey, we're going to be able to help.' It was a godsend."