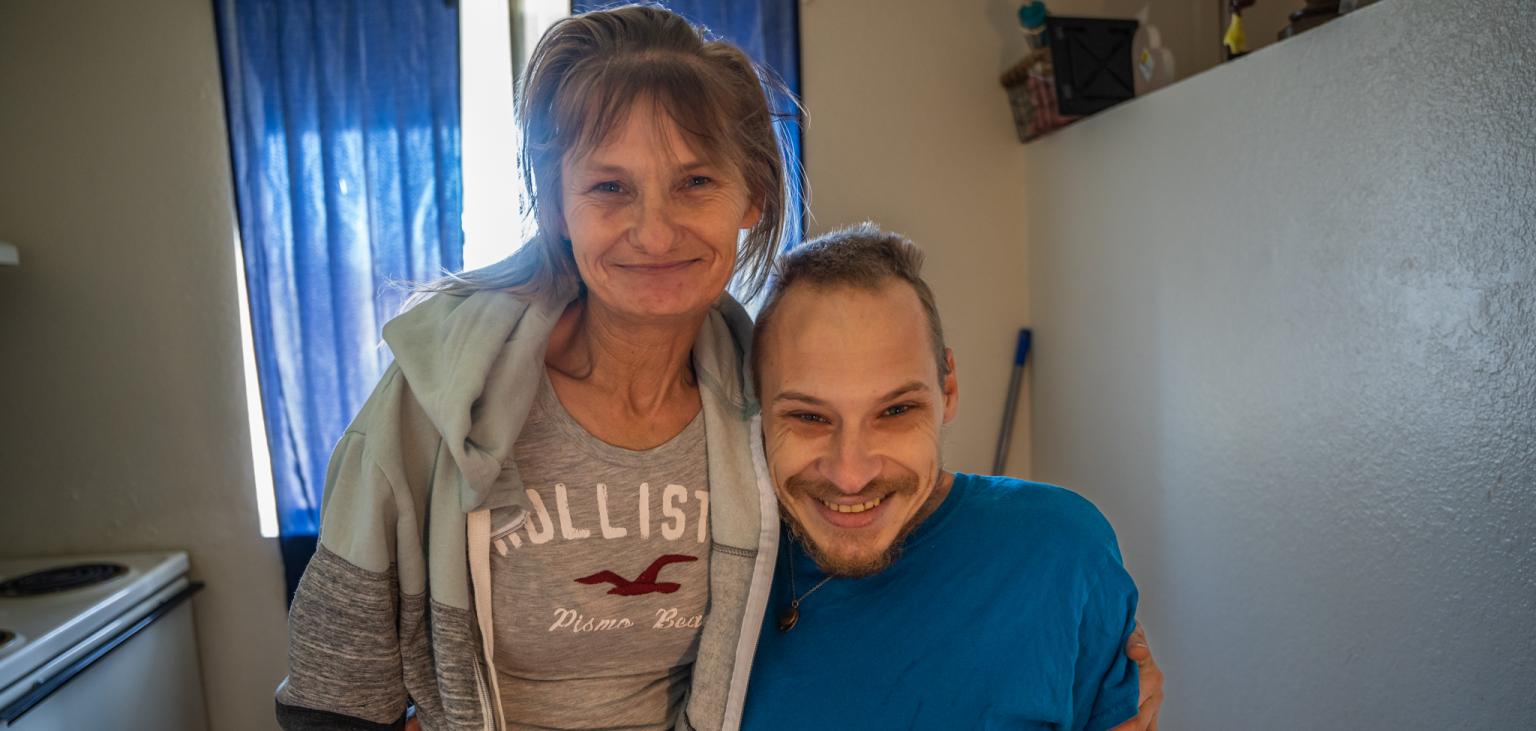 The gift of another chance led them home
Mother and son saw potential in Arizona to start over, but their journey took a turn when they became homeless
Corey Hill and his mother Tammy were waiting at a gas station under the summer heat not knowing where they were at. In the middle of an unfamiliar state, they had taken a leap of faith, hoping for a fresh start in Arizona. But their journey took a sudden turn. After they left their home in Tennessee, their car broke down on their way to Arizona, and everything started to collapse like a line of dominoes.  
Corey and Tammy managed to rent a moving truck to get to Phoenix but were misinformed about unlimited miles, so they were forced to return the truck and lost their deposit. Without transportation, Tammy lost her job, and they lost the apartment they were initially moving in to because of a prior eviction on their record.
The driver that picked up the rental truck, dropped Corey and Tammy off at that gas station. They didn't know anyone in Arizona. All they had was each other, their bags, and a worried heart not knowing where to go.  
It was in that instance that a Lyft driver approached them. He talked to them and, without expecting anything in return, drove them to St. Vincent de Paul's Resource Center on Watkins Street and 3rd Drive to get any kind of help. This is what Corey described as "a God moment."
Corey and his mom had been helped by SVdP in the past back home, and they were always attracted to the nonprofit's culture. When they arrived at SVdP's Resource Center for people experiencing or at risk of homelessness, they received food, a hot shower, and a space to cool down during Arizona's summer heat.
"Right there is where our story started. It started on our way down here, but the real story started in Watkins resource center," Tammy says.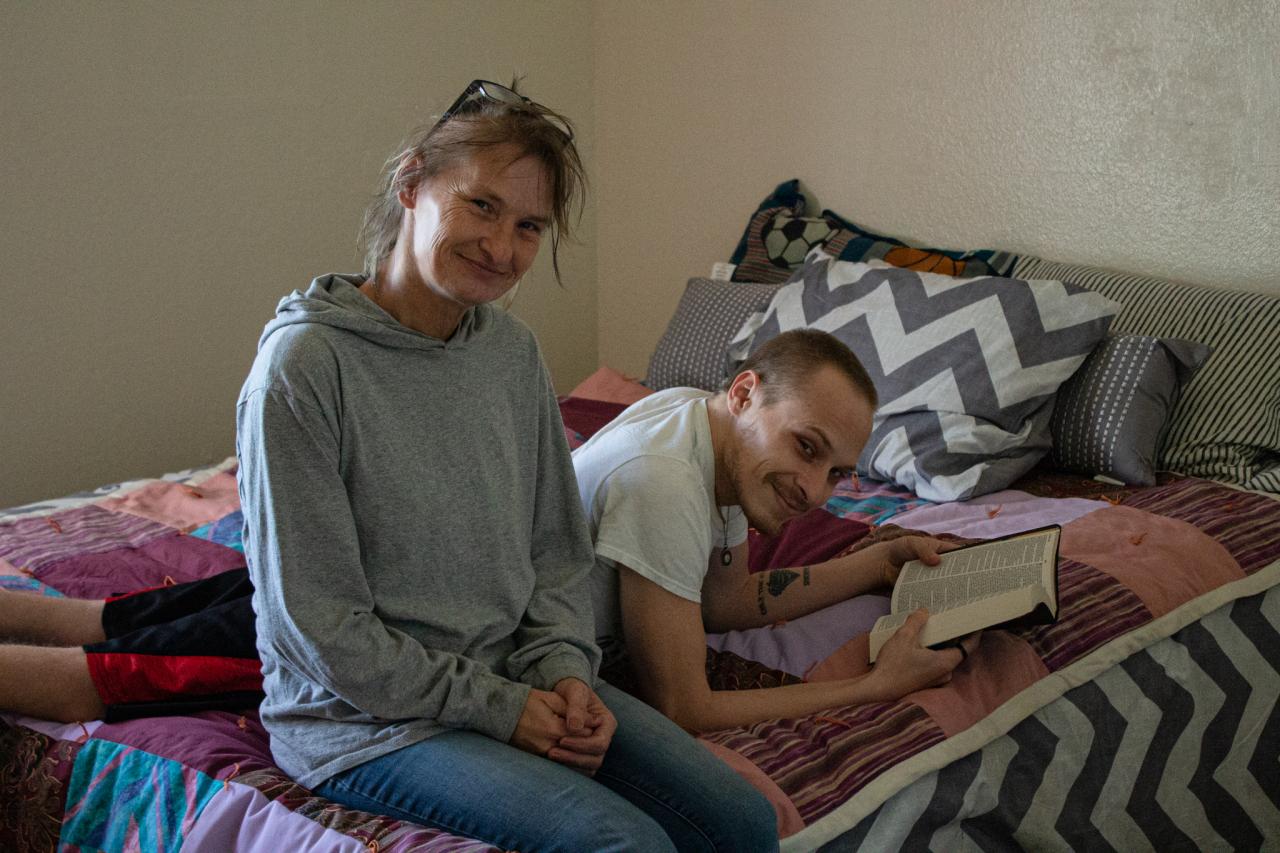 On the weekend, when the Resource Center was closed, Tammy and Corey had to be on the lookout for each other and their few possessions as they lived on the street. For Corey, it was mostly conquering his fear of being bullied for having disabilities. He was born with club feet, spina bifida, and hydrocephalus. He  had to undergo difficult and painful medical procedures growing up. But even those struggles never stopped him from living his life the way he wanted.
Homelessness was the only thing that Corey and his mom thought they couldn't beat. But with help and support from staff at SVdP's Resource Center, they were able to infuse hope and confidence into Corey and Tammy when they both felt like they couldn't stay positive.
Corey recalls being ministered to by SVdP social worker  Ronnie Smith, who gave pieces of advice that helped Corey release anger that he had being holding onto because of his circumstances.  
"I don't trust very easy, but Watkins Street, they looked at me, and it was like 'I'm not used to that. I'm not used to people getting to know me for what's inside of me,'" Corey said. "That was something that it opened me a lot to — knowing that I can be cared for beyond what the exterior holds."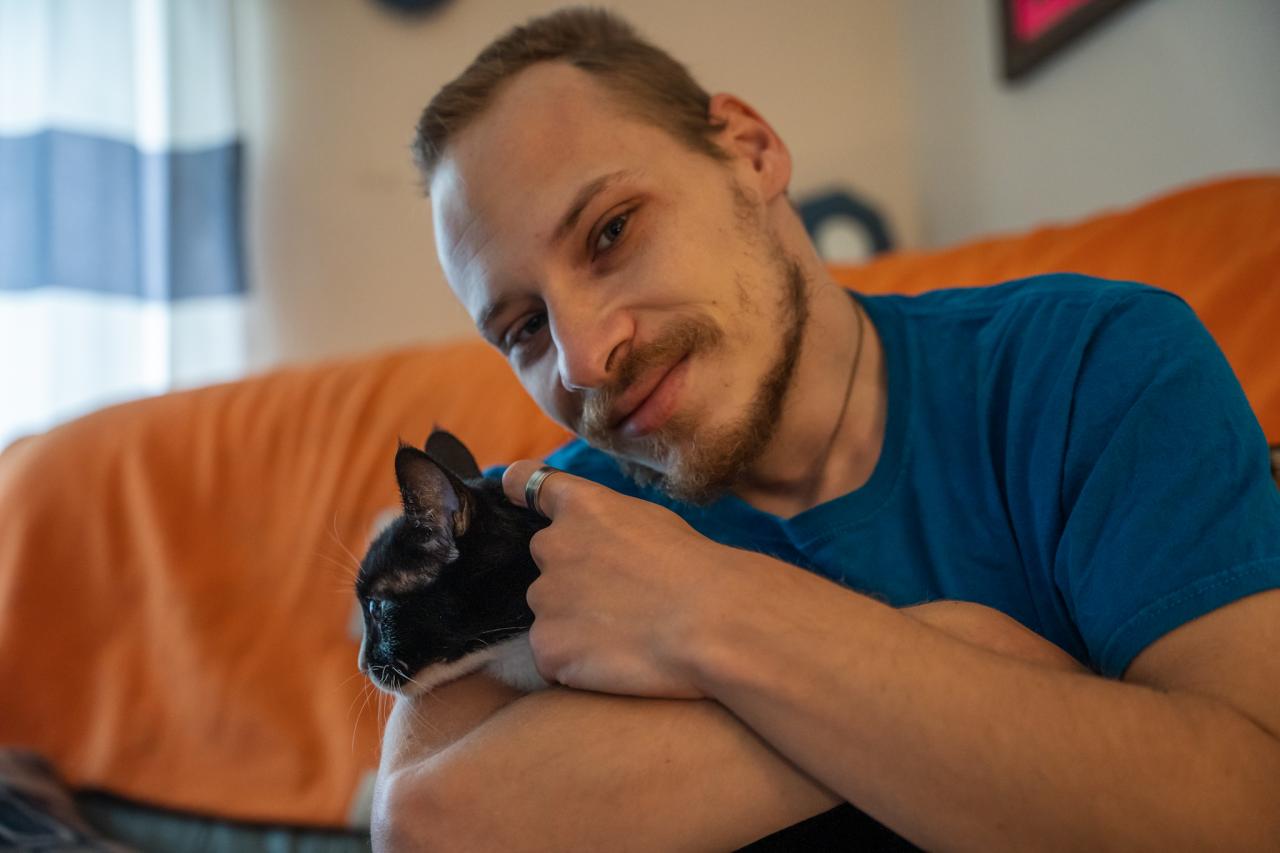 The plan was never to continue being homeless. Corey and Tammy just needed a hand and guidance. This is exactly what happened one afternoon while Tammy and Corey were outside the Resource Center. Community Bridges, Inc. (CBI) was conducting street outreach and one of their workers/volunteers came up to Tammy and asked her a question she had been hoping to hear for a while: 
"Would you like to get off the streets?"  
Tammy and Corey accepted and were taken to SVdP's Washington St. shelter that same day. They could not believe that out of all the people experiencing homelessness, they received the gift of this opportunity.  They were about to walk into a place where they could feel safe again, a place where they could finally rest. 
"When we got to Washington St., all I thought was Corey's safe. I don't have to worry about Corey because he's right there with me," Tammy said. "I had time to think, and to have the moment where I could just be me again and think about me."  
The shelter gave Corey and Tammy high hopes for the future. They were introduced to people who were going through similar struggles and who they could call family. The only thing missing at that moment was a permanent solution to their housing situation. But this obstacle didn't last for long. Corey and Tammy's moving costs were approved by SVdP, who would pay for their deposit and first month's rent. All they needed was for one property management company to give them a second chance and approve their rental application even with a prior eviction on record. 
Corey never lost hope. Every day for two months, he would call the only property management company that considered reviewing his application and who gave them a 90% chance to be approved. A week went by after their application was reviewed. Corey and Tammy received unfortunate news; they had been denied again due to their previous eviction.  
"I didn't even fight her on it. I sat down and I was like, 'Alright Lord, it's up to you again because I'm not going to get aggravated. I'm in the best place possible that I can possibly be right now,'" Corey said.  
One hour after being denied, Corey received a call back from the same landlord. They had reconsidered the application and decided to approve Corey and his mom. All they had to do was wait for their apartment to be renovated and cleaned.  
"They let us move in simply because they knew where the money was coming from. They knew that our moving costs were coming from St. Vincent de Paul," Corey said.
The waiting continued as their move-in date kept getting delayed, week after week. Until one afternoon, Corey received a call from the landlord with exciting news: "How would you and your mom like to come home?" They could finally go sign the lease and pick up their keys to their renovated apartment.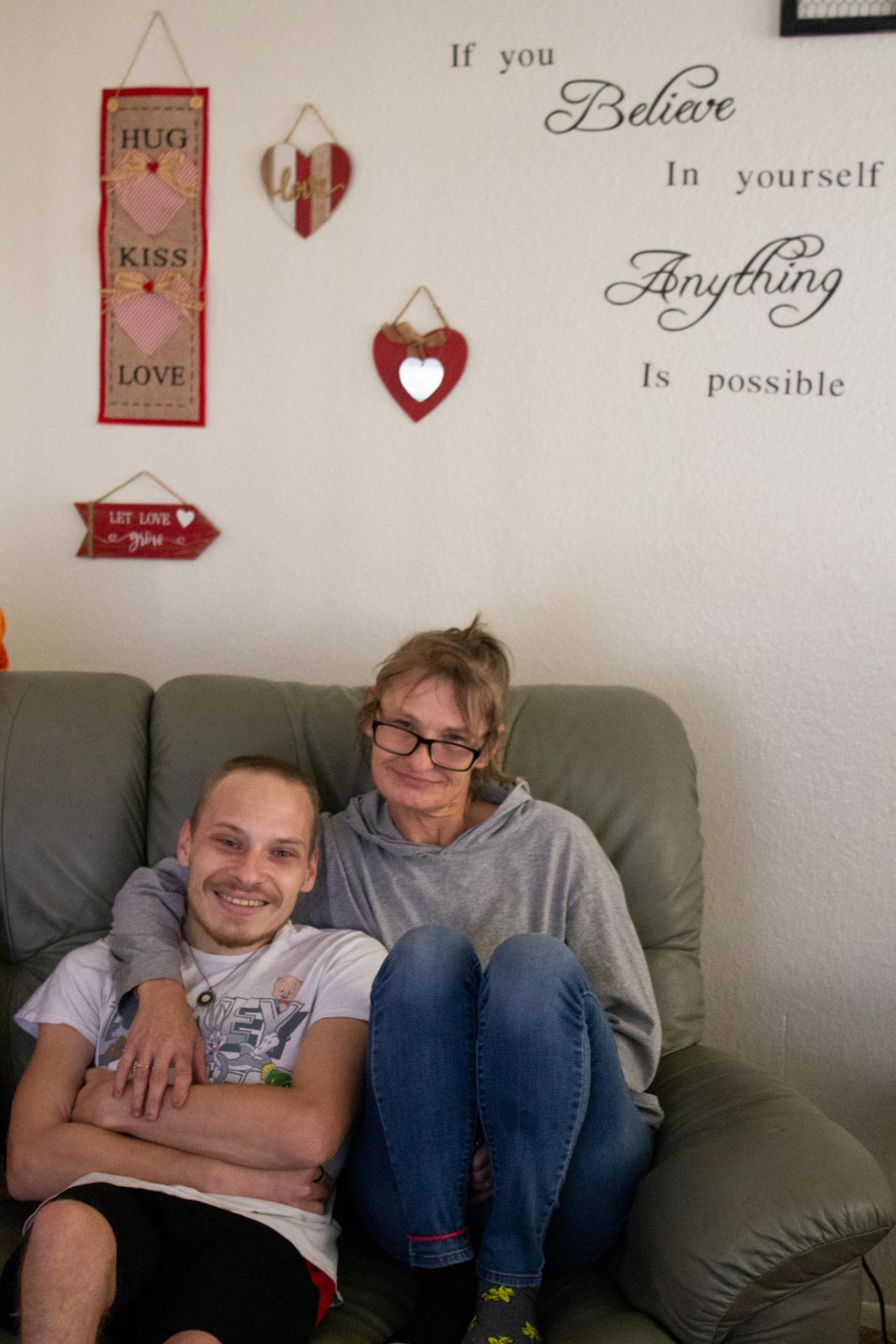 On move-in day, they received furniture, food, and home essentials through SVdP's Bringing Hope Home program. The first thing that Tammy did when she got to her apartment was take a bubble bath.  
"Oh my god, I missed a bubble bath and cried," Tammy said.   
Looking back, Corey and Tammy said they learned to find strength that they didn't know they had. They learned about themselves and had time to reflect on their journey.
"St. Vincent de Paul has given us the support, direction, and hope that we needed. They were there for us," Tammy said. "I would tell the next person, 'Don't give up. Go to St Vincent de Paul. That's where you're going to start seeing improvements.' That's your guidance. That was my guidance."  
Donate online today to the ABC15 Water Drive
Water is the first line of defense we have to help prevent heat-related deaths. When you donate, you help people like Corey and Tammy stay hydrated during their journey into permanent housing.