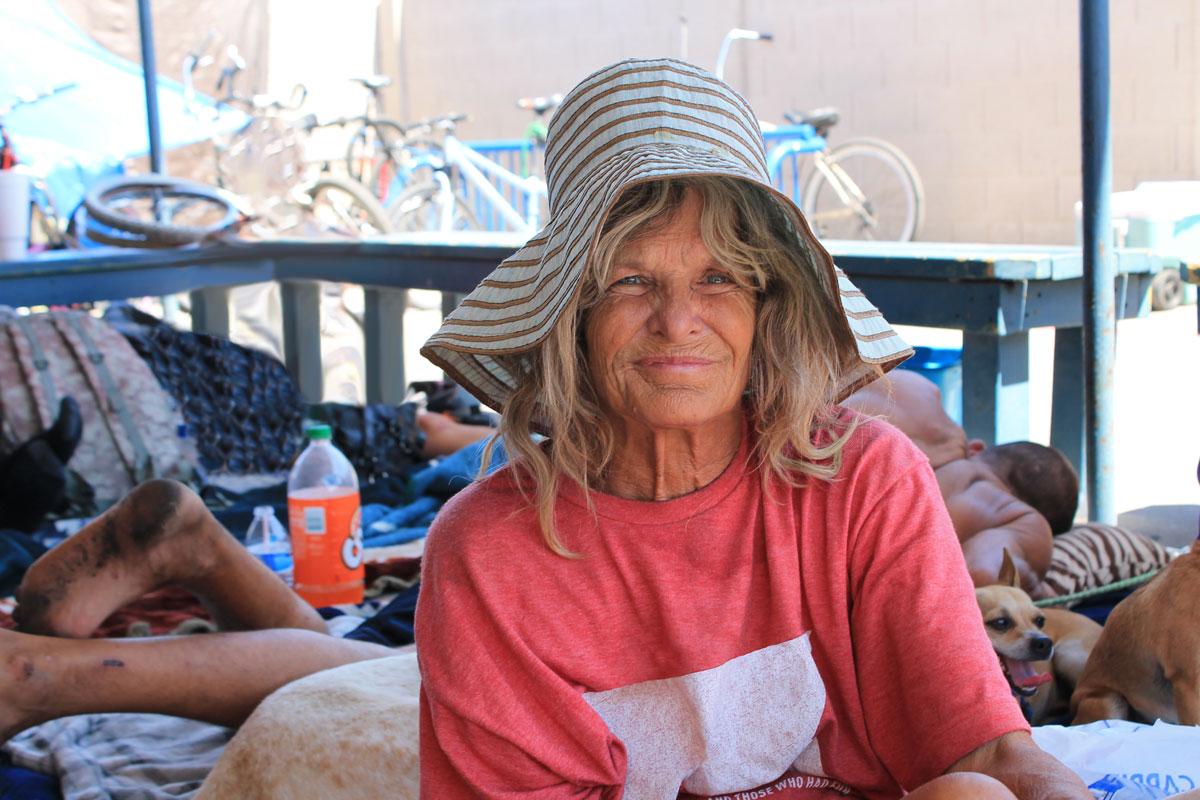 The difference a sun hat made for a woman living on the street
Teddy Nigh recently received her hat from St. Vincent de Paul during heat relief operations
Teddy Nigh, 65, has a glow about her—and it's not because she's tan from living on the street—it's because she feels beautiful in her sun hat.
She received the essential summer item from St. Vincent de Paul while taking refuge during heat relief hours at the nonprofit's Sunnyslope Dining Room, where she often seeks help and resources. On this day, it was 111 degrees Fahrenheit outside.
"I feel beautiful," said Teddy, when complimented on her stylish hat. "It caught my eye in the clothing items, and I put it on right away."
She's not parted with it since.
Teddy lost everything when her husband died two years ago. He was the backbone of their finances. When Teddy lost him, she also lost their house.
Her sun hat may be a simple item, but it's hers—and it's offered her so much more than coverage from the sun. Her hat has given her joy in the midst of a ruthless environment. It's reminded her of what it is to feel pretty again. Teddy feels seen, even admired, when she wears her hat. She feels like a woman again and holds herself with a little more confidence and walks with a lot more hope in her heart.
Thank you to all our donors and volunteers who make heat relief possible. Every item, every dollar, every helping hand counts in offering someone like Teddy a little bit of hope and reprieve during the brutal Arizona summers. Many hot days remain ahead. Visit SummerRelief.org to find out how you can provide relief.