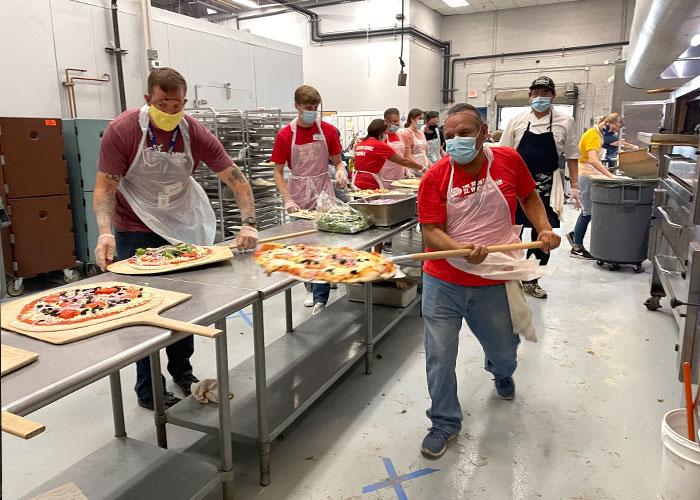 Friday Night Pizza returns to SVdP
Jimmy Walker and Celebrity Fight Night host the event in honor of Muhammad Ali
St. Vincent de Paul's beloved tradition, Friday Night Pizza, made a return last week. For the first time since the pandemic began, SVdP staff and volunteers made pizzas for the evening guests at the Phoenix Dining Room.
"It is a huge sign of progress for us to bring this event back into our kitchen with our team of volunteers," Danielle McMahon, Director of Food Services, said. "The volunteer community is ready to come back and be of service and help us provide access to life saving resources, like a delicious meal of pizza."
Celebrity Fight Night founder, Jimmy Walker, hosted the event in honor and memory of the late Muhammad Ali. June 5th was the five-year anniversary of Ali's passing. While he was alive, Ali had a longstanding relationship with SVdP, giving much of his time to the community and guests.
Check out some photos from the day below:
Phoenix Dining Room guest Freddie Rangel eats a slice of pizza. "It is cool to hear how good the food is and for people to ask, 'Where did you get this pizza from?' and we get to respond with, 'Oh, SVdP made the pizza right in our kitchen with volunteers!'" McMahon said.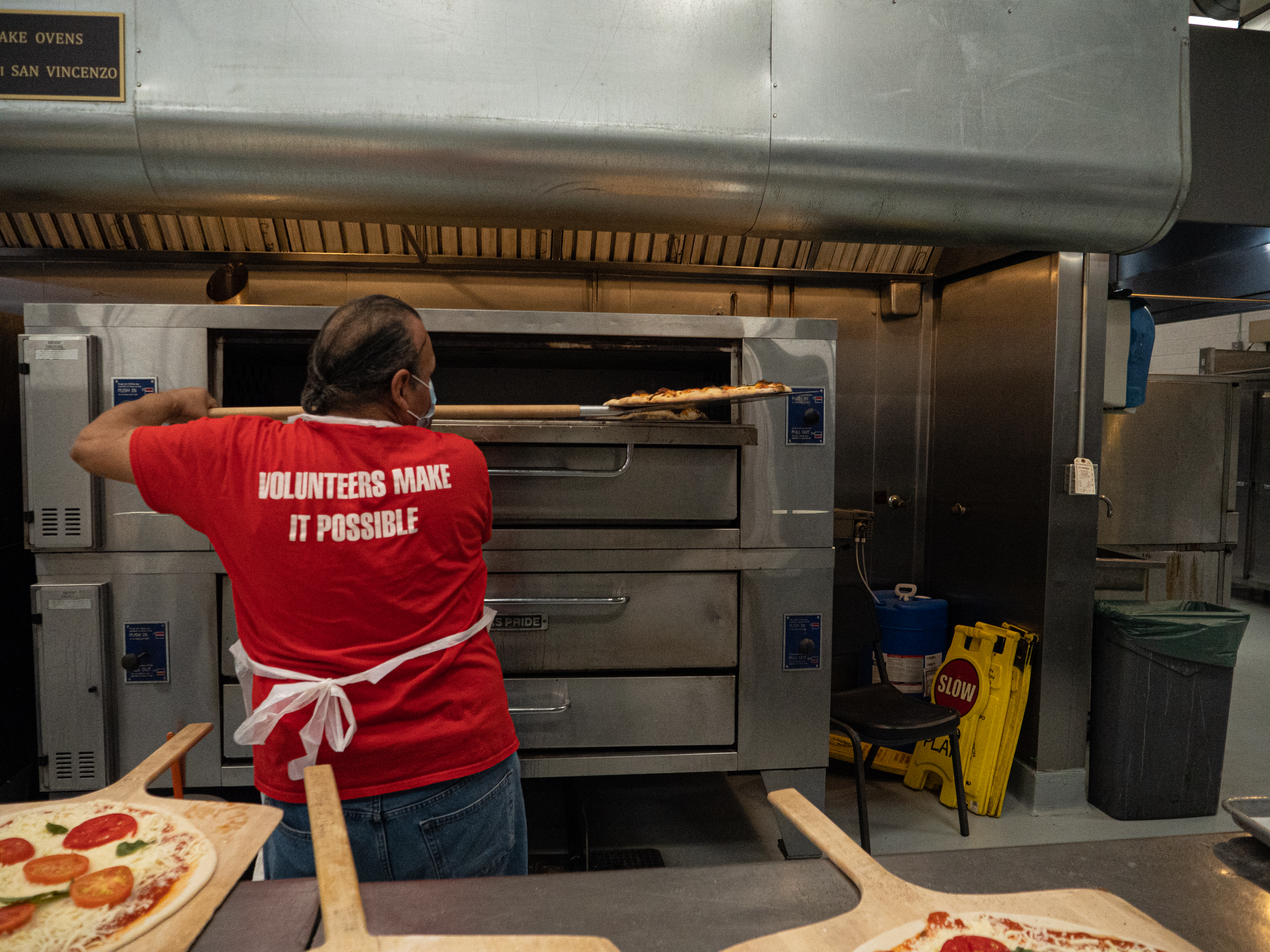 In the first Friday Night Pizza since the COVID-19 pandemic began, St. Vincent de Paul served 175 pizzas to over 600 guests at the Phoenix Dining Room. "For this event, being the first time in a long time, it was so fun to hear the positivity from our guests while they ate and enjoyed the food," McMahon said.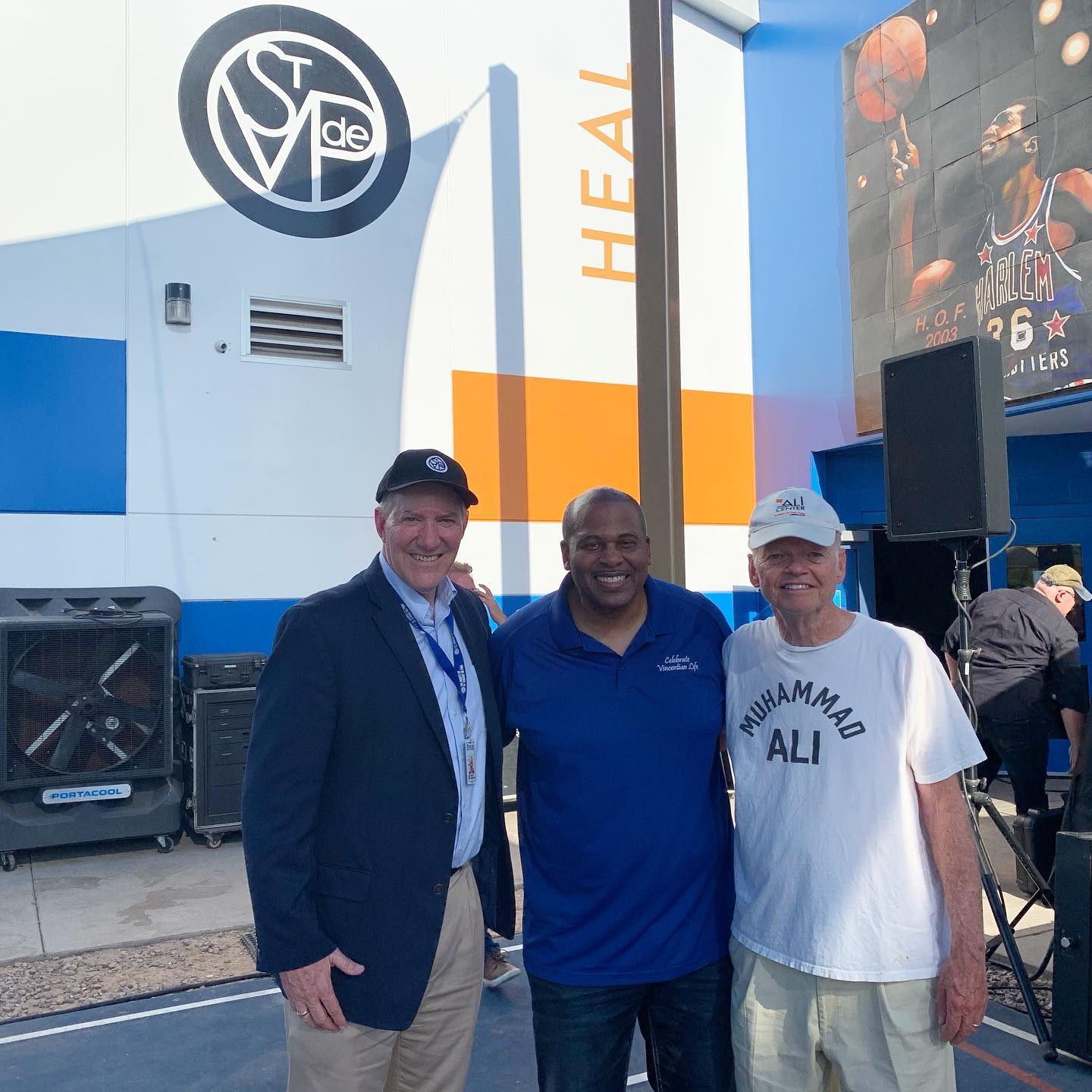 SVdP CEO Steve Zabilski, Bruce Cooper and Jimmy Walker take in the atmosphere at Friday Night Pizza. Special thanks to Walker, the founder of Celebrity Fight Night, for sponsoring the event in honor and memory of Muhammad Ali. While living, Ali did a lot of work in the SVdP community bringing joy to those we serve.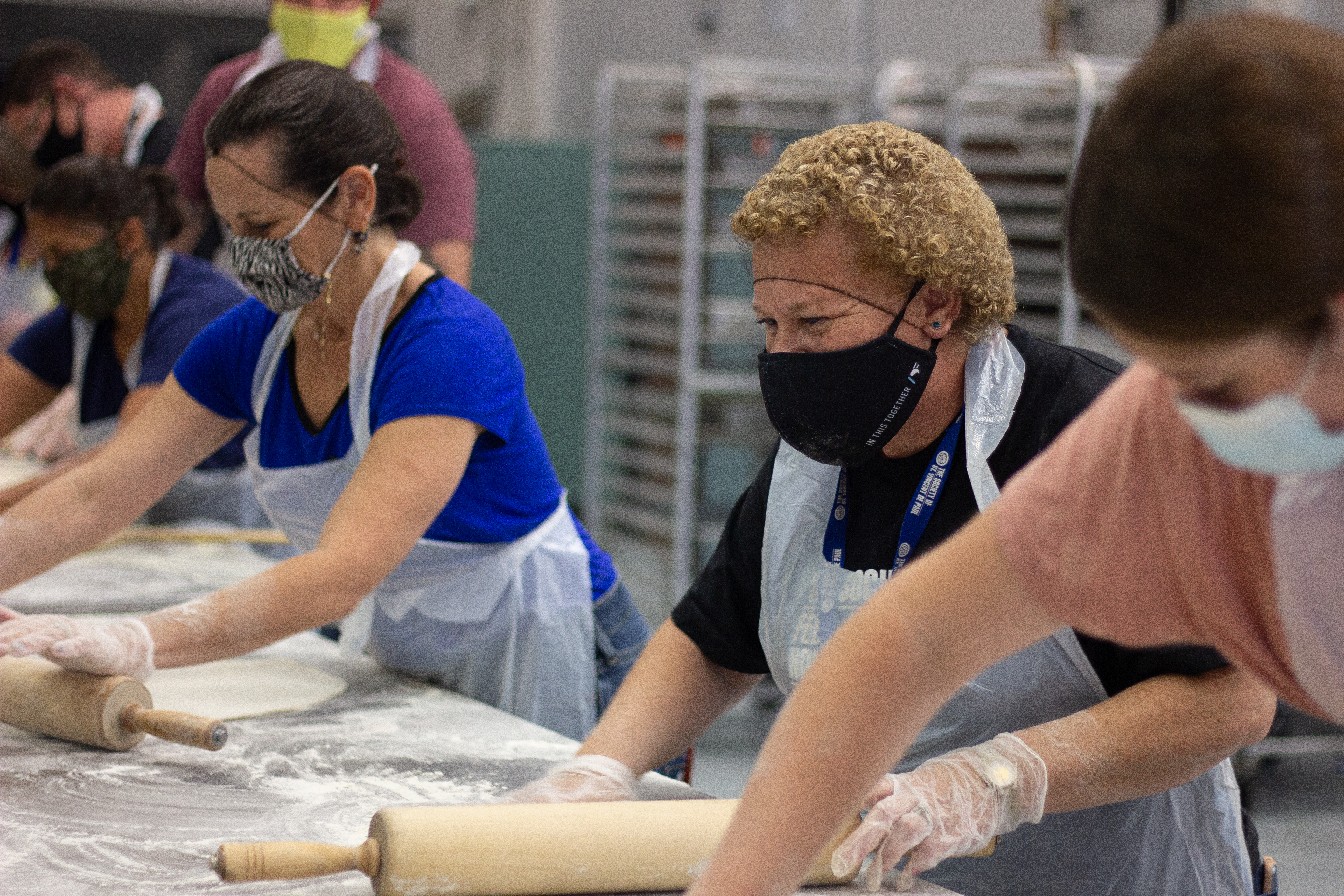 Staff and volunteers make pizzas from scratch for guests at Phoenix Dining Room. Friday Night Pizza began about eight years ago with pizza being served one night a month. Since then, it has grown into a SVdP favorite amongst volunteer groups, staff, and guests.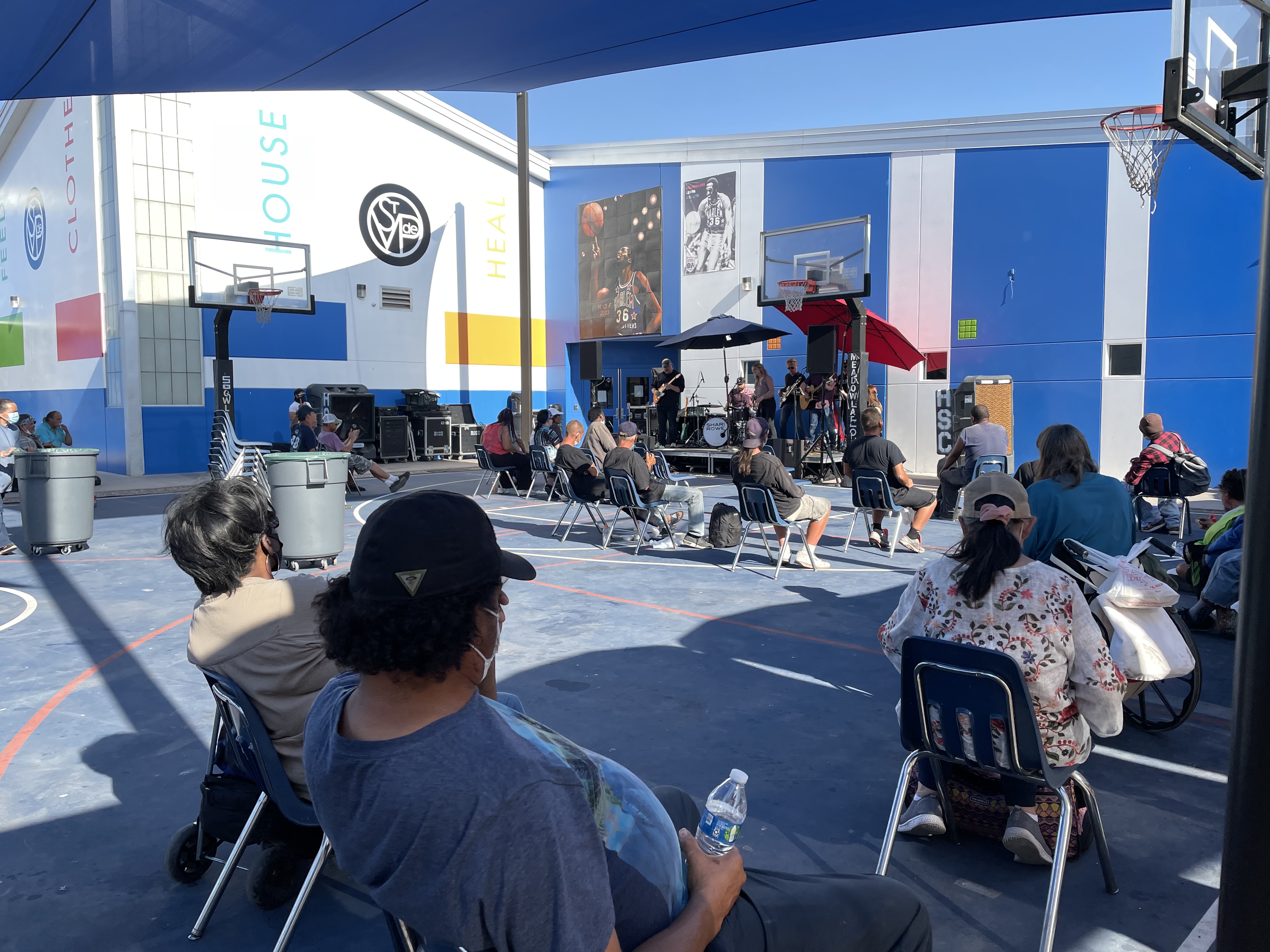 Guests at the Phoenix Dining Room enjoy live music, ice cream and handmade pizza. "Young to old, pizza is always a crowd-pleaser, and it brings a dignified dining experience to our guest to have a fun Friday night meal," McMahon said.
Ready to get back and volunteer in our dining rooms? SVdP will begin hybrid indoor dining at our Mesa, Downtown Phoenix and Sunnyslope locations in July, and we'll need your help. To find out when and where we need volunteers visit our volunteer page.