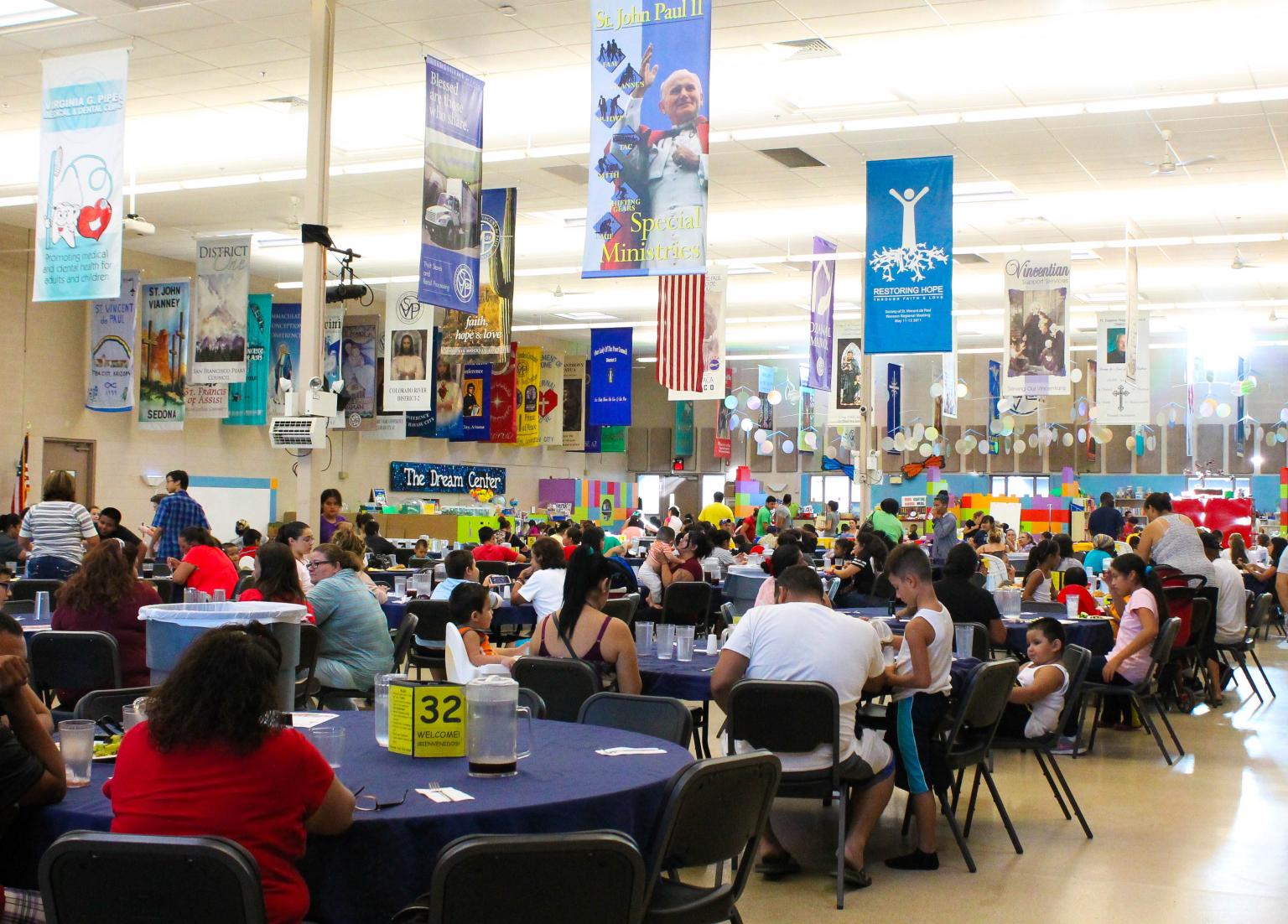 Friends' Generosity to Feed Thousands
Every day at St. Vincent de Paul's five dining rooms, more than 3,500 people receive not only a hearty meal, but are treated with dignity and respect. During breakfast, lunch and dinner services, guests have access to a variety of other services as well.
On June 29, the anniversary of his birth, friends of Murray Thomas Gibson will sponsor all SVdP meals. Murray, who had a successful career as a corporate lawyer, found his real passion in service to others. He was active for many years in his community at St. Thomas the Apostle Church in Phoenix, and was a long-time member of the board of directors of The Foundation for Senior Living, where he was a guiding force in that organization's development.
Many of us knew Murray best as Ozanam Manor's clinical manager, a role in which he diligently and compassionately advocated on behalf of elderly and disabled homeless men and women. Murray's love for those he served was evident in everything he did. He was a quiet, gentle man who was a blessing to every life he touched.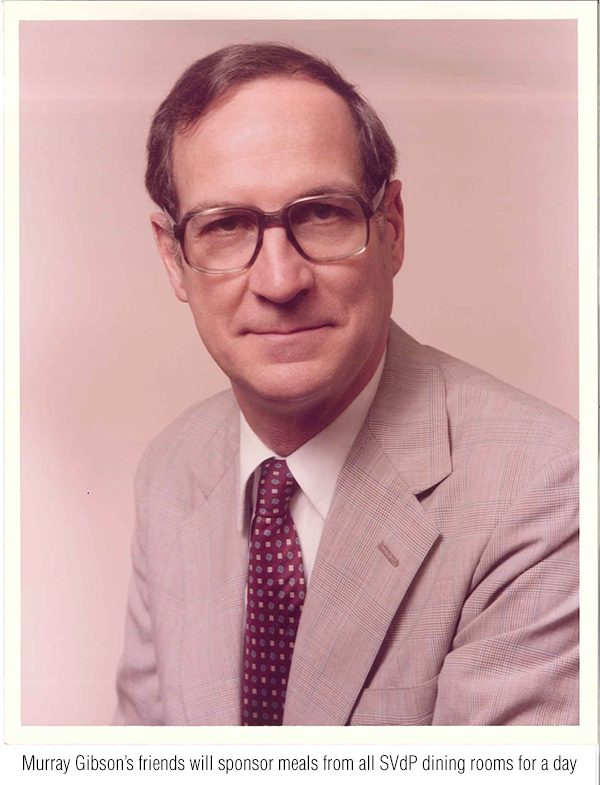 We lost Murray the day before Thanksgiving in 2008, but his legacy continues at Ozanam Manor and in the broader St. Vincent de Paul community. Murray's wife, Mary, and other members of his family will be among those serving breakfast at our Phoenix Dining Room at the Human Services Campus on June 29.
Last year alone, St. Vincent de Paul distributed almost 1.5 million meals through its dining rooms. Help us continue feeding our neighbors in need by making a donation today.