Helping From Home: How to Make Face Masks
Follow these simple instructions to make fabric face masks at home
We are in great need of fabric masks for St. Vincent de Paul staff. We're doing everything we can to keep our staff safe and would be grateful for your help. Follow these simple instructions to learn how you and your family can make fabric masks at home!
What you will need:
-Cotton fabric (prewash the fabric in hot water)
-Rope elastic (beading cord elastic or 1/8 inch flat elastic will work as well)
-Sewing machine and sewing supplies
*You can make two sizes — adult or child.
Step-by-step instructions:
1. Cut fabric into two rectangles (9 inches by 6 inches for adult size and 7.5 inches by 5 inches for child size). Put right sides of cotton fabric together.
2. Starting at the center of the bottom edge, sew to the first corner, stop. Sew the elastic with the edge out into the corner. A few stitches forward and back will hold this.
3. Sew to the next corner, stop, and bring the other end of the same elastic to the corner. Sew a few stitches forward and back.
4. Now sew across that top of the mask to the next corner. Again, put an elastic with the edge out.
5. Sew to the next corner and sew in the other end of the elastic.
6. Sew across the bottom, leaving about 1.5 to 2 inches open. Stop, cut the thread. Turn inside out.
7. Pin 3 tucks on each side of the mask. Make sure the tucks are in the same direction.
8. Sew around the edge of the mask twice and you're done!
Helpful tip: Make sure fabric designs are placed horizontally.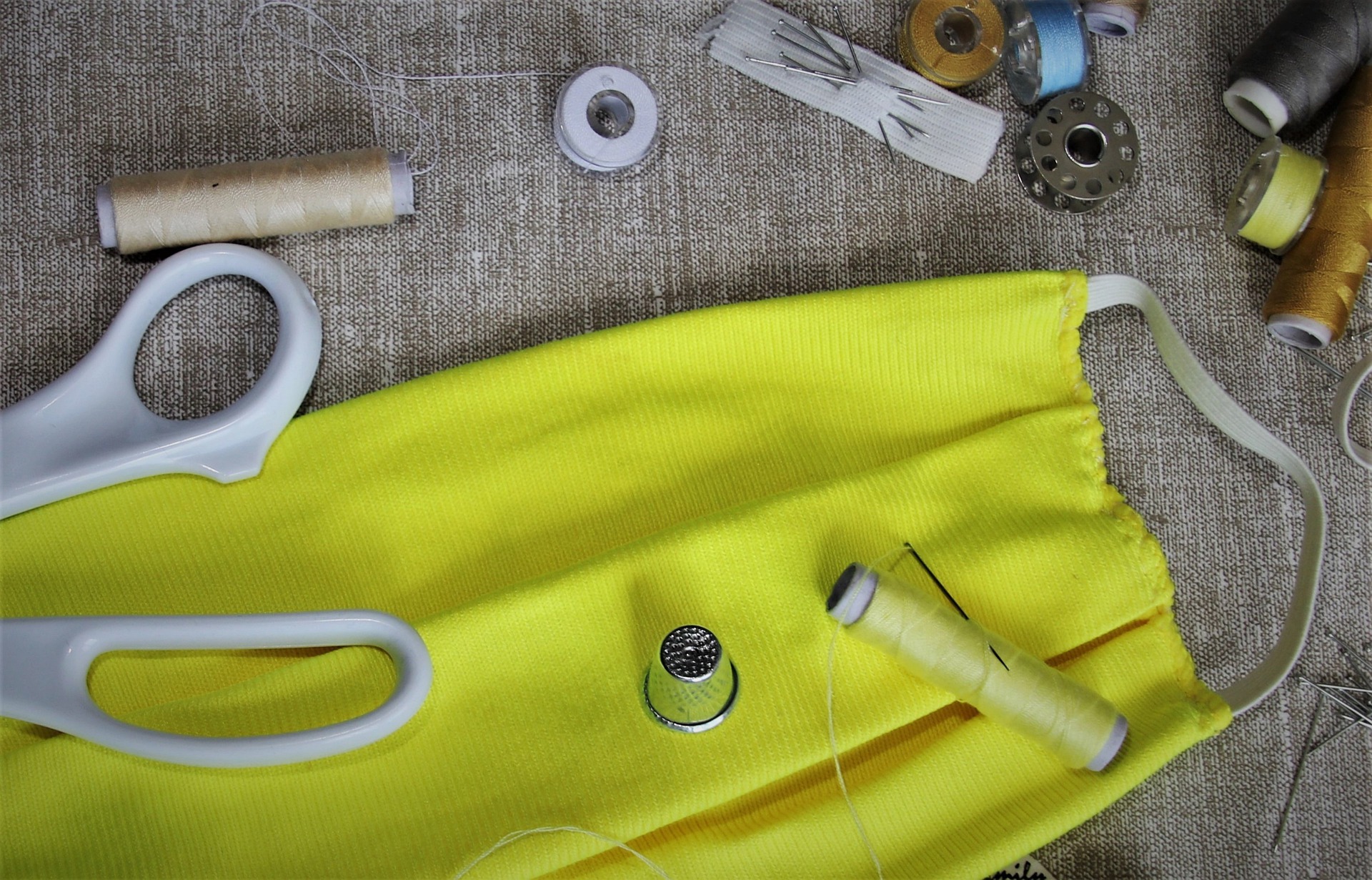 If you have any questions or would like to receive video instructions via email, please contact Shawn Donnelly at sdonnelly@svdpaz.org. After making your masks, you can either mail them to SVdP or drop them off.
Send face masks to:
St. Vincent de Paul
C/O Shawn Donnelly
420 W. Watkins Rd.
Phoenix, AZ 85003
Drop-off instructions:
Monday through Friday between 7 a.m. and 5 p.m.
Please park in the volunteer parking lot. For a no contact drop-off, you can leave your items at the door and security will retrieve the masks.
*Use this address for GPS instructions: 2120 South 3rd Drive, Phoenix, AZ 85003
Happy sewing!