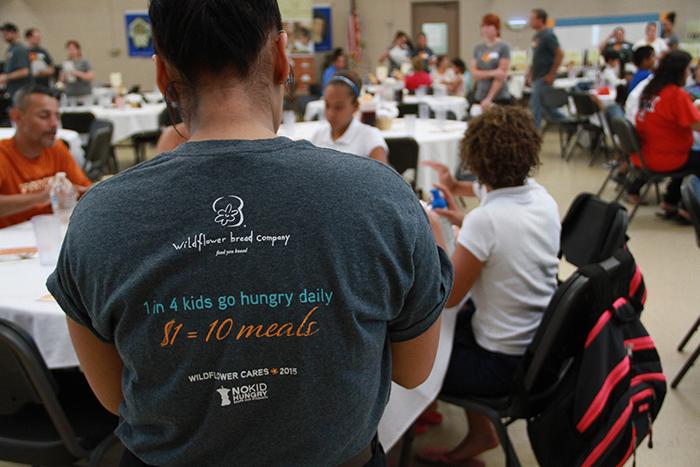 Kitchen Takeover Returns to Next Phase Family Dining Room with Wildflower Bread Company
Local-restaurant Chain Gives Families Restaurant Experience at SVdP
Families in our Next Phase Family Dining Room were surprised by another special evening Wednesday, Oct. 14, as local-restaurant chain Wildflower Bread Company transformed our evening meal into a fine-dining experience during a St. Vincent de Paul Kitchen Takeover.

Bustling servers and cooks, known as Breadheads, smiling guests, and delicious food, filled the dining room, which had been decorated early in the day by Wildflower staff. The tables were adorned with white tablecloths and Halloween-themed centerpieces. Guests enjoyed an exclusively-prepared menu that included artisan bread, fresh salad, grilled surf and turf, lemon-garlic grilled shrimp, comfort sides and homemade desserts.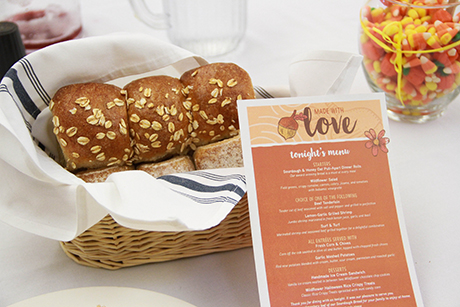 Founder and President of Wildflower Bread Company, Louis Basile, attended the event, helping wherever it was needed and spending time with guests.

"We chose to do this Kitchen Takeover tonight, because we believe it's our responsibility to help others in need. It's part of our DNA. We call ourselves Breadheads; what makes Wildflower so special are the folks that work here, our customers, and the ability to come to a place like St. Vincent de Paul. We're incredibly grateful for the opportunity to come here and serve these families."

Similar to the Fox Restaurant Concepts Kitchen Takeover that occurred in August, families were unaware of the special meal that awaited them.

"It was a genuine surprise and simply amazing. I can't believe the beautiful hearts of Wildflower staff and how much they appreciated us. They made us feel like family. It just makes me feel so happy," said Mari Gonzalez, who recently moved to Phoenix with her husband and two daughters.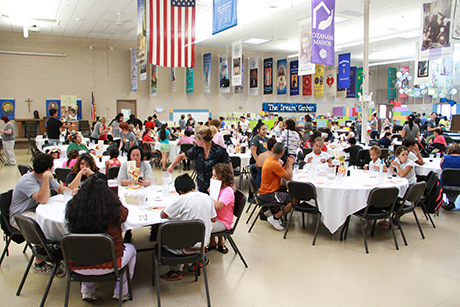 Giving back to the community is not a new thing for Wildflower Bread Company. This Kitchen Takeover event was the culmination of a two-week campaign called "Wildflower Cares," where the restaurant partnered with "No Kid Hungry" to help in the fight against childhood hunger. During this campaign, Wildflower successfully raised 421,490 meals to feed hungry children in Arizona.

"There are too many children in this country who go to sleep hungry and wake up hungry. I applaud No Kid Hungry and St. Vincent de Paul for their commitment to providing care to our community. Wildflower is honored to support them in their mission, and with the help of our loyal customers and generous Breadheads, I believe we are truly making a difference," said Louis.

This is the second Kitchen Takeover initiative at St. Vincent de Paul and we continue to invite restaurants of all sizes to join us for future meals in our Family Dining Room.

We are grateful and inspired by the incredible team and mission of Wildflower Bread Company and thank them for giving families a unique dining experience that shows how much the community cares.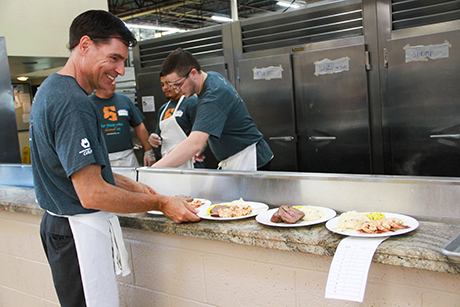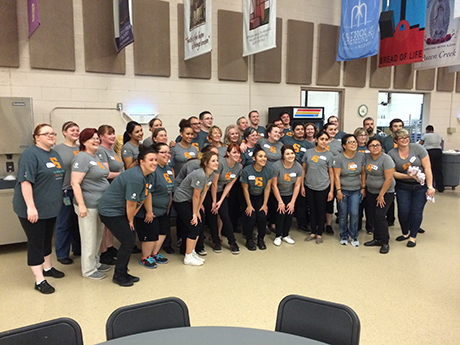 See more photos of this event on St. Vincent de Paul's Facebook page!