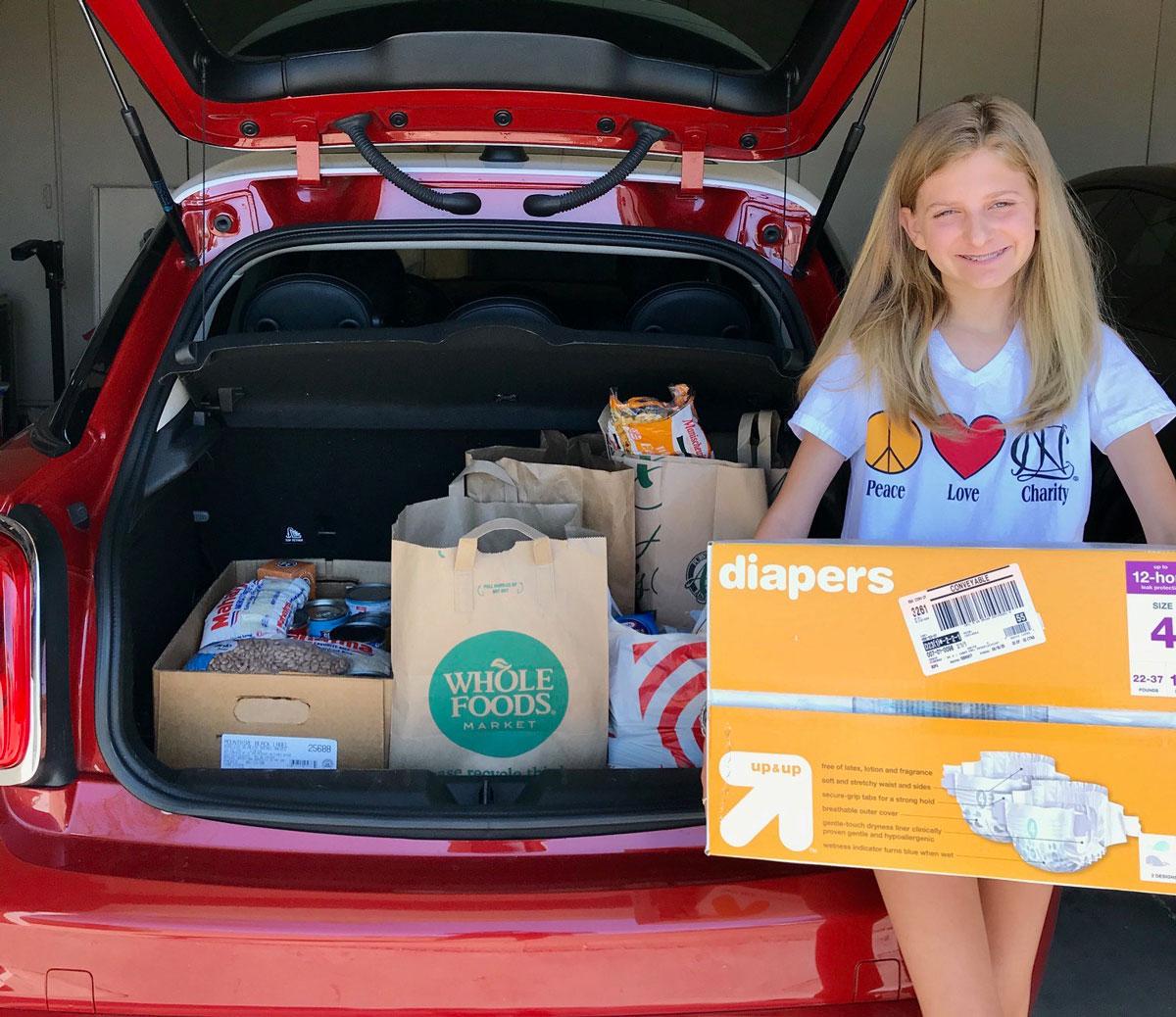 Mothers, daughters make first-ever 'Driveway Drive' a success
15 driveways participated and gathered 592 pounds of food and more
This past summer, a group of mothers and daughters from the Sonoran Centennial Chapter of the National Charity League threw open their garage doors, popped their trucks and held a St. Vincent de Paul food, clothing and goods drive from the comfort and safety of their driveways during the COVID-19 pandemic.
In total, the charity group that focuses on service, leadership development and cultural experiences had 15 driveways participate in the first-ever driveway drive for SVdP.
Anne Hart and her daughter Lauren, who live in north Scottsdale, were among the mother/daughter duos to open their driveway for the cause.
"Sometimes with our schedules it can be so hard to find time together," says Anne, who works as a human resources talent acquisition director for Cadence Education and whose daughter just started high school. "Opportunities to do things remotely from home now just make it so much easier and still allow us to help."
That exact thinking originally prompted the driveway drive idea for SVdP Volunteer Engagement Liaison Shawn Donnelly, who got the nonprofit's Help from Home program off the ground since the start of the COVID-19 pandemic in Arizona.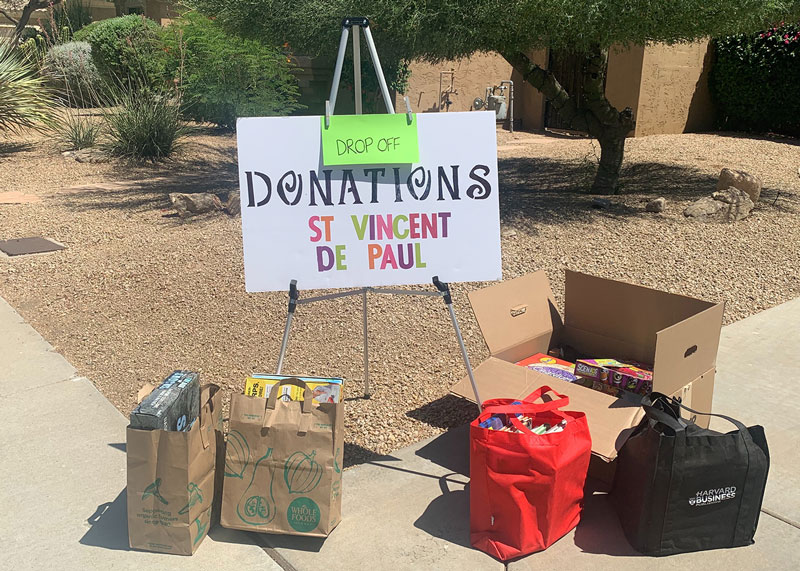 "The basic principle came from showing you can help those in need by creating a drive without leaving your own driveway," Shawn says.
The first to try the idea, the NCL Sonoran Centennial Chapter got to work, promoting the drive through their networks and displaying poster boards in their neighborhoods calling for donations. Then, they camped out and collected donations on the day of the drive.
In total, they collected:
592 pounds of food
238 books
53 toys and board games
26 new pairs of men's socks
15 men's T-shirts
3 packs of adult diapers
With so many office and company springtime drives understandably canceled because of COVID-19, every item and every pound of food counted in helping SVdP continue its service to the most vulnerable in the community.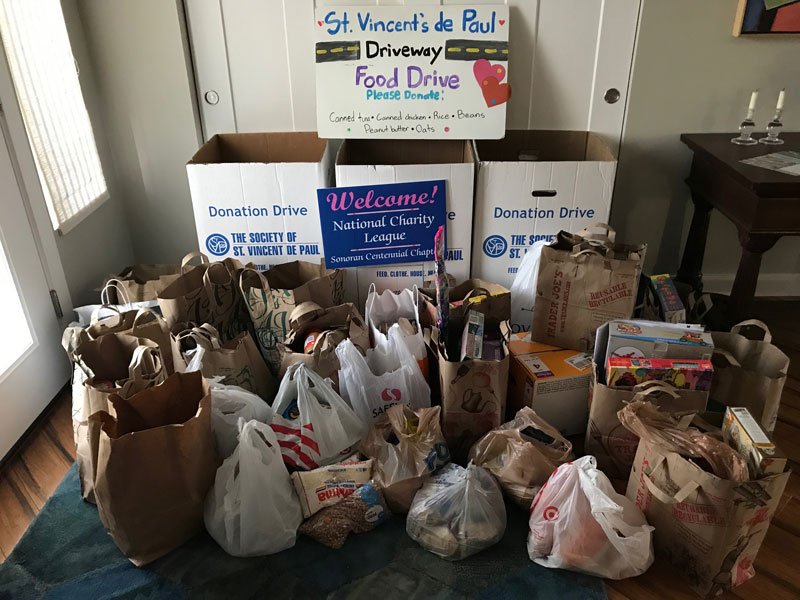 NCL Sonoran's Driveway Drive donations made their way to SVdP's Dream Center children, who receive to-go meals and activity kits through the Family Dining Room drive-thru. The donations also went to the Resource Center for those experiencing or at risk of homelessness and into food boxes delivered to families' doorsteps.
"We feel fortunate that we can help and enjoy doing it," Anne says. "Especially now, for people needing connection and really missing that in-person interaction, this gives them that opportunity."


Interested in hosting your own Driveway Drive? Sign up here:
www.stvincentdepaul.net/give/organize-drive

This article also appears in the winter 2020 issue of Vincentian Connection.