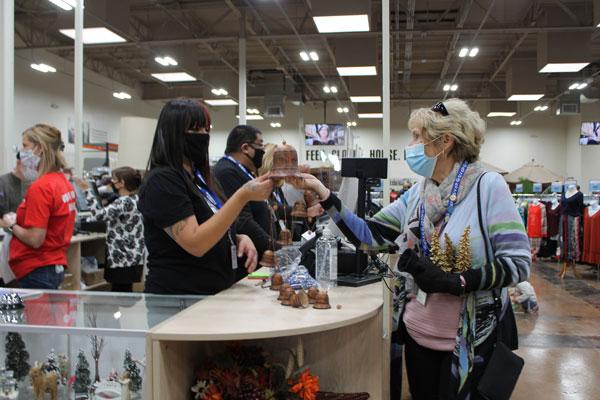 New thrift store opens in North Phoenix
Hope Chest is the sixth SVdP thrift store in the Valley and opens just in time for the holidays.
With impeccable store displays and sanitized shopping carts, St. Vincent de Paul's newest Hope Chest thrift store, located at 4857 E. Greenway Rd. Suite B, welcomed in the community and shoppers for its grand opening on Nov. 11. The day, which coincided with Veterans Day, started off with a blessing ceremony and a verse of "God Bless America" before attendees shopped the furniture, clothing, artwork, appliances and home décor sold there.
Hope Chest is one of six SVdP thrift stores in the Valley and opened just in time for the holidays. All of the nonprofit's thrift stores help generate funding for SVdP's charity work. Every purchase supports food pantries, dining rooms, shelter services, resources for the homeless, and charity medical and dental care.
"St. Vincent de Paul's goal through the thrift stores is to take care of our customers, donors, volunteers, staff and ultimately the people we serve, with kindness and dignity," Director of Retail Operations Mike McClanahan said. "We're so glad to welcome new customers into our store and into supporting our mission."
Hope Chest store hours are 9 a.m. to 6 p.m. Tuesday through Saturday. Individuals can drop off donations from 10 a.m. to 4 p.m. at the back of the store, or a pick-up may be scheduled online at www.stvincentdepaul.net/schedule-a-pickup.
See inside the Hope Chest thrift store and moments from the grand opening ceremony in the photo gallery below.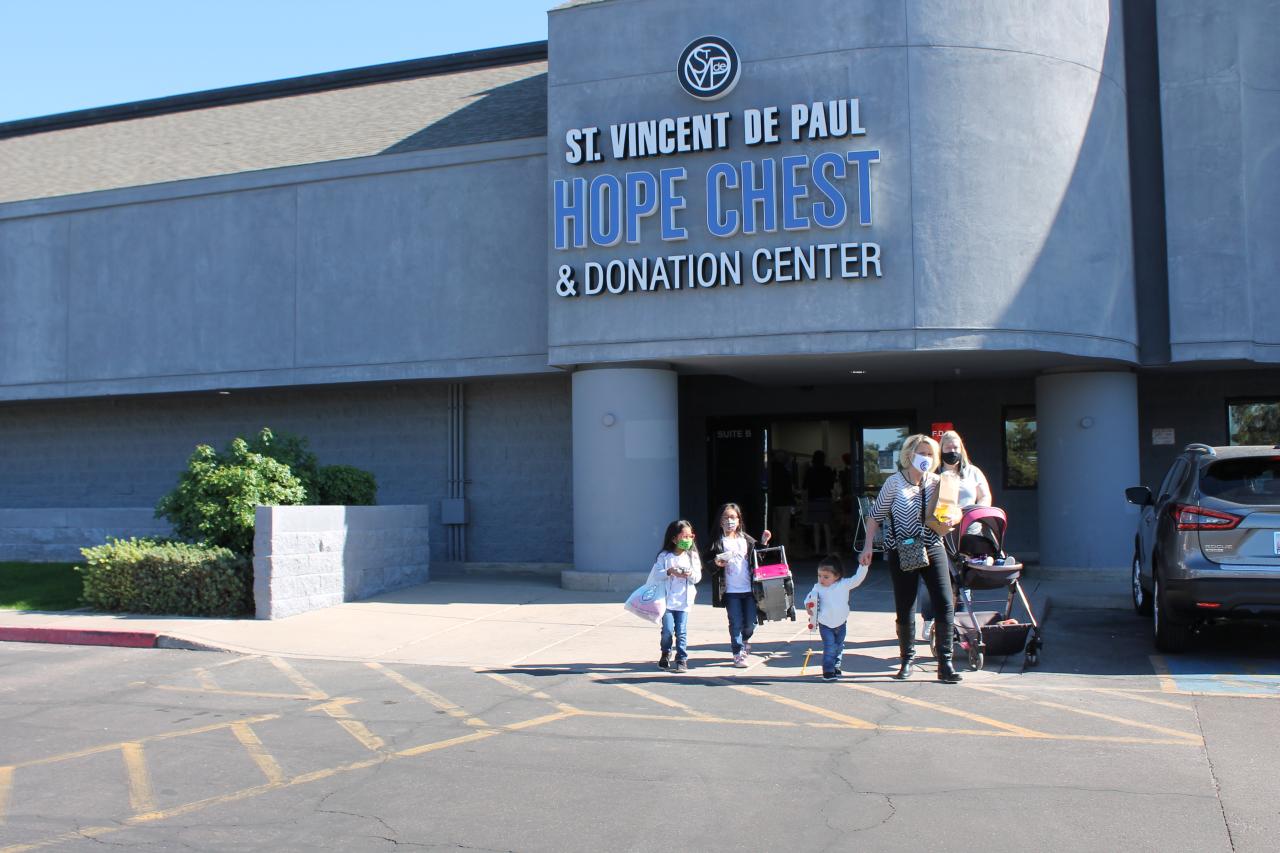 The storefront of SVdP's new Hope Chest thrift store displays brand new signage. All of opening day, shoppers left with bags full of new-found treasures.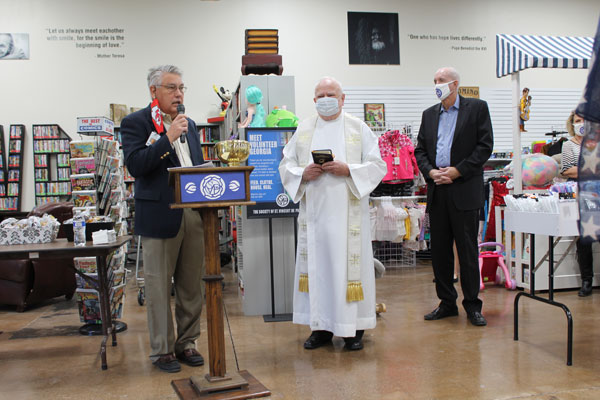 SVdP Director of Retail Operations Mike McClanahan (at left) began the grand opening with a warm welcome to attendees followed by a blessing ceremony offered by Fr. Kevin Sullivan. SVdP Board President Steve Attwood gave a reading.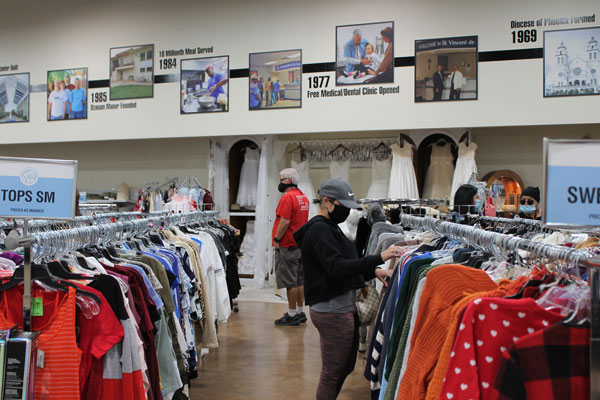 After the opening ceremony, the shopping began as customers perused the clothing racks. The store boasts a wide selection, including a bridal area.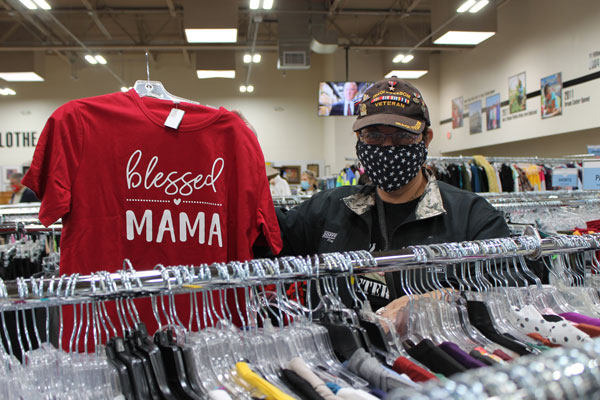 In celebration and honor of Veterans Day, veterans received a 25 percent discount on all items from furniture to books to Blessed Mama T-shirts.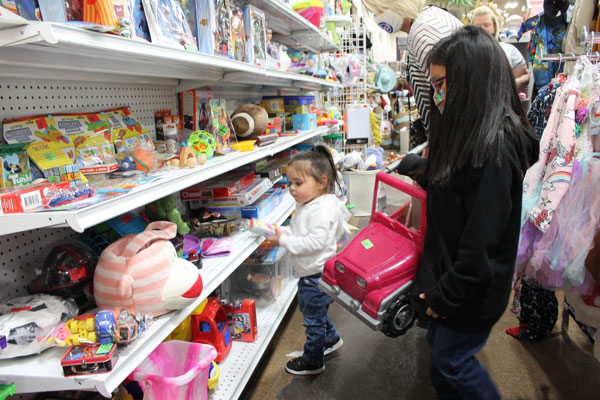 The store's youngest shoppers didn't miss out as they explored the toy section and got the O.K. from mom and grandma to leave with a cool pink car for their dolls.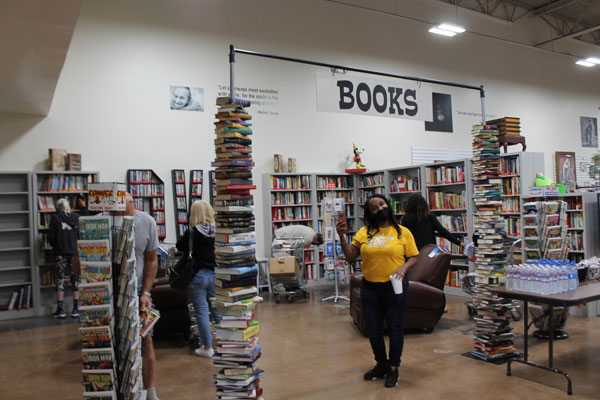 SVdP staffer Kisha Love checked out the book area of the store complete with a DVD wall and comic book section.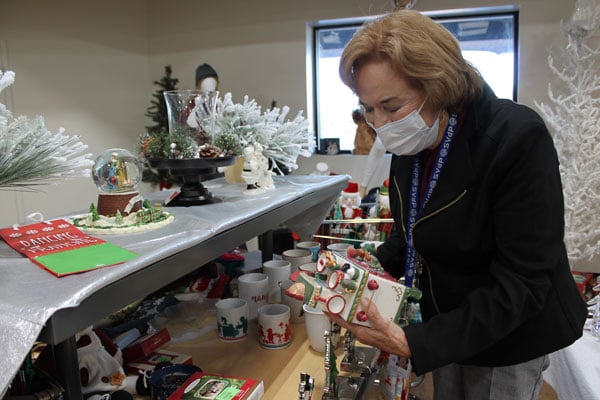 With the holidays here, the Hope Chest thrift store had Thanksgiving and Christmas displays full of holiday cheer. Shoppers can look forward to 25 percent off ugly sweaters and 10 percent off jewelry during the month of December.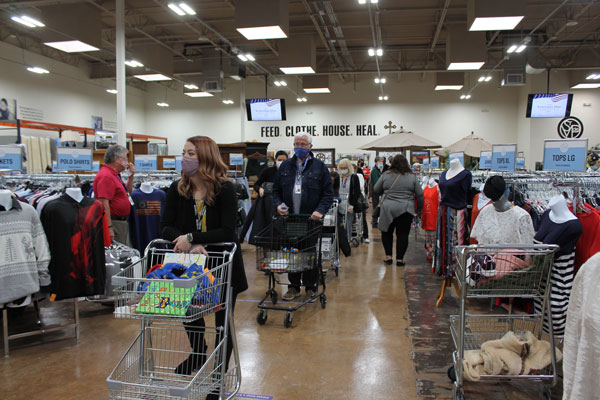 After a big morning of shopping and finding awesome deals, customers briefly wait in a socially-distanced line to check out.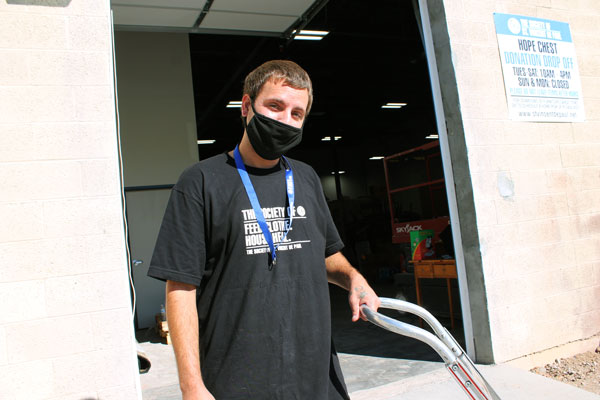 At the back of the store, staff was already busy at work loading up furniture purchases onto customer trucks and accepting donations from nearby neighbors.