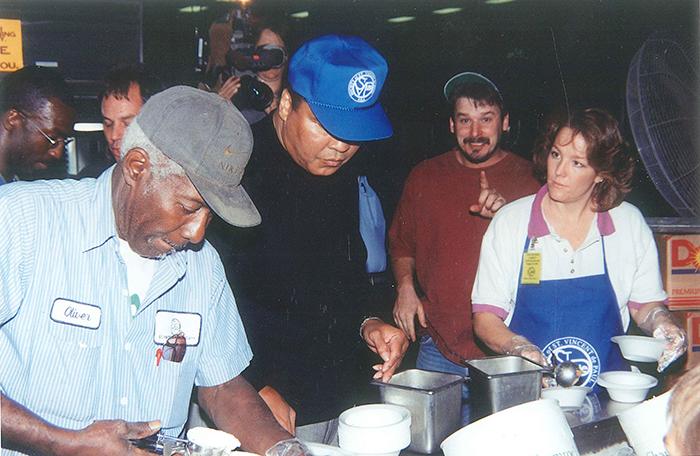 Paying Tribute to Boxing Great Muhammad Ali
Executive Director reflects on SVdP memories with The Champ
Public figures don't usually come to St. Vincent de Paul. They are busy doing the important things that make them so well known. Muhammad Ali was the exception. He came to our dining rooms to be with our guests. Not to lecture. Not to judge. He simply wanted to be with those less fortunate, those who were struggling. He wanted to let them know that they were Important. That they were loved.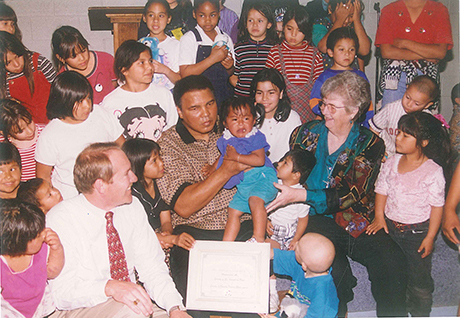 It mattered little that Muhammad lost his ability to speak, for he communicated to our guests through his heart and his soul. It was his presence that was the gift. I was in awe of how a man who was unable to speak could inspire so many people. I was even more in awe how the children who had no idea who Muhammad was, knew he was someone special. I witnessed it time and time again, as The Champ was a regular volunteer in our dining rooms, as was his wife Lonnie.

Muhammad Ali is known throughout the world for the force he was inside the boxing ring. At St. Vincent de Paul, we will remember him for his grace, his kindness, his courage, and his love. It's what made him so special. We were blessed beyond words that he was part of our Vincentian family. Few people will miss him more than our guests, for them he was truly The Greatest.