Remote video URL
Preventing homelessness after COVID-19
Amid loss and economic strife, SVdP's bill assistance kept the Vera family in their home
First came handwashing, social distancing, masks and temperature checks — the initial impact everyone felt as COVID-19 (the novel coronavirus) spread across the Valley community. People feared for their health and lives. Little did they think they would soon fear for their homes too.
The long-term economic impact from the pandemic's shutdowns, quarantines, layoffs and unreturned jobs has sent thousands of Arizona families into financial crisis and unable to pay bills.
Even before its pandemic response, St. Vincent de Paul's Homelessness Prevention Program provided rent and utility assistance to families to help keep them in their homes. Generous funding from the community, including the Virginia G. Piper Charitable Trust, and more than $2 million in Coronavirus Aid, Relief, and Economic Security (CARES) monies from the State has expanded SVdP's program to help more families during the pandemic.
Here is just one family's story from the 2,000 households SVdP has helped so far.
The Vera Family
When Maria and Jose Vera received the keys to their new home 25 years ago, there were no words to describe the level of happiness they felt. For the first time, they had their very own home.
"We just couldn't believe it," said Maria, who is now 66. "Our dream of providing our kids a home came true."
Jose, 72, was proud of his beautiful lawn — bright green grass, flowers and a colorful "Mi casa es su casa" sign that welcomed guests who visited the Veras in their South Phoenix neighborhood, where they raised their 10 children. One daughter and two grandchildren continue to live there with Maria.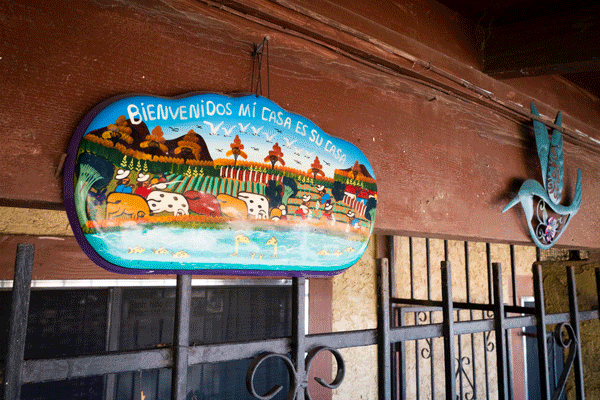 "'Do you remember when you used to make me a delicious salsa and we would have it with beef?'" Maria remembered Jose asking her.
"We didn't have a lot then. We would cut the meat into little pieces, so all my 10 kids had something to eat," Maria said. "Remembering is like living again. We were so happy, we are happy, but everything ends."
When the pandemic came to Arizona, Jose had already been battling myasthenia gravis, a chronic disease that causes severe muscle weakness. He'd been diagnosed in 2015. The condition made it difficult for him to move, talk and keep his head up. Incapacitated, Jose could no longer work his factory job. Their daughter, Marisol, paid the family bills with her cooking job at the nearby elementary school.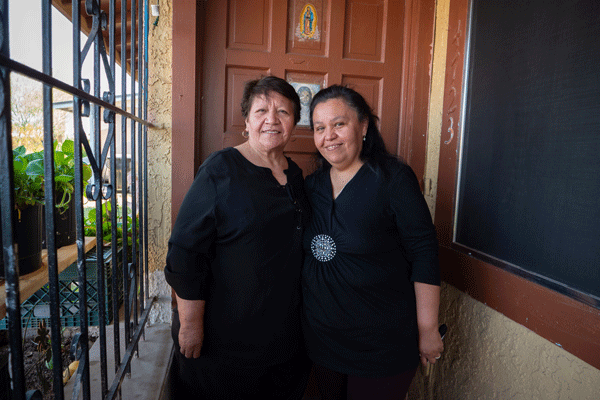 But when COVID-19 closed the school, Marisol had to go temporarily without a paycheck. That left the Vera family without means to pay their mortgage and utility bills. A friend from St. Edward the Confessor Church recommended they seek help from St. Vincent de Paul's Homelessness Prevention Program. They submitted their assistance application, which made its way to Gaby Montes, a SVdP support specialist.
Gaby noticed the Vera's application was missing some documents. When she called, Maria promised to send the additional documents. A week later, Gaby still hadn't received anything.
"I thought they might have written down my email wrong," Gaby said, "so I called again but it sent me to voicemail several times.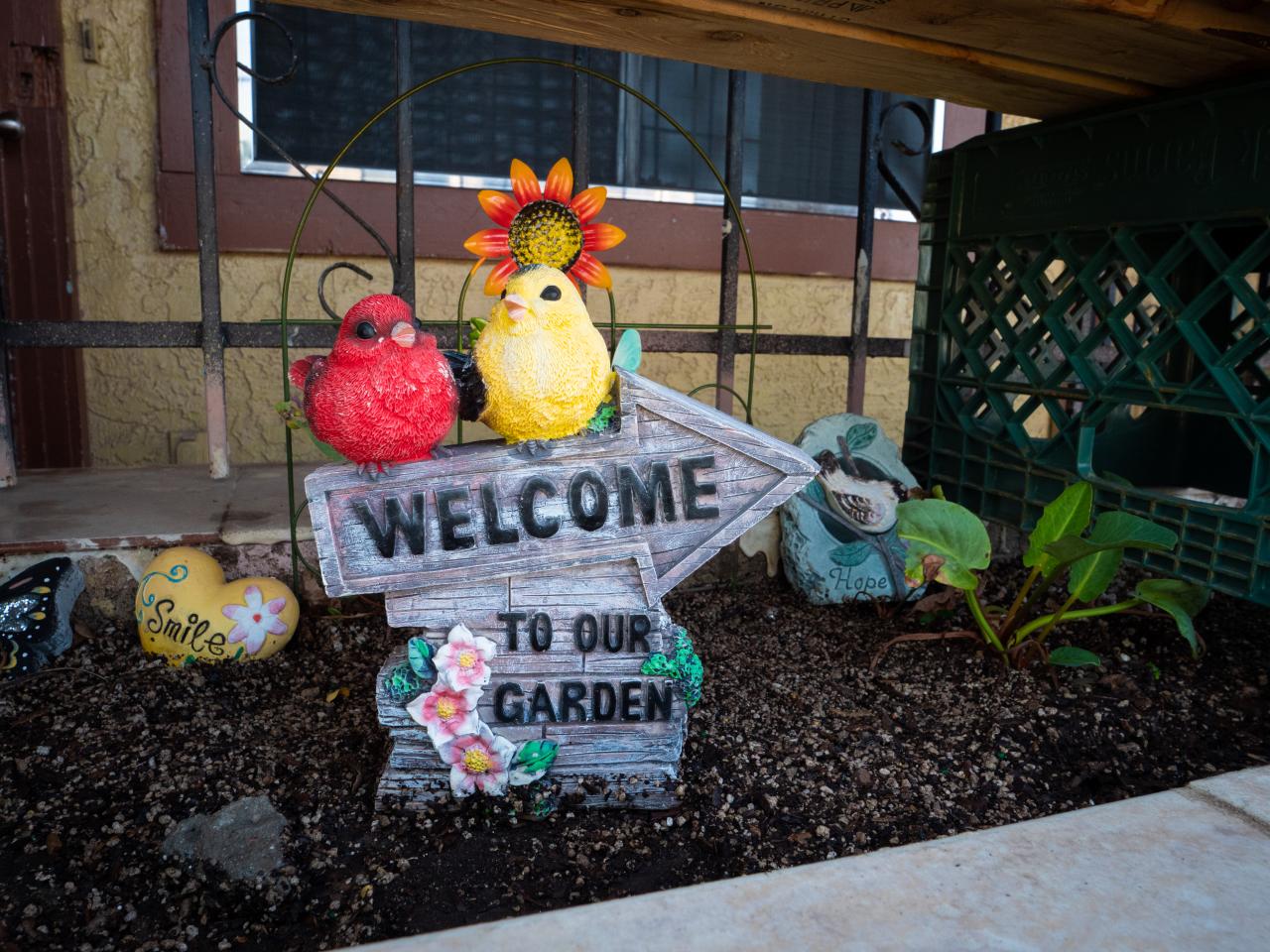 Gaby didn't know the full tragedy unfolding in the Veras' lives.
Not only had the pandemic caused a gap in income, but the virus had made its way to the family. After two surgeries Jose received in the spring, he had complications that took him back to the hospital in July. He felt his time was coming.
"We are supposed to leave together holding hands," Maria remembered saying to her husband as their children got him in the car to go to the hospital. "I'll be here waiting for you."
It was the last thing Maria said to her husband of 48 years. Jose didn't have enough energy to answer. While at the hospital, he contracted COVID-19. Jose was asymptomatic, but it complicated his condition nonetheless. Because hospitals didn't allow visitors, his family couldn't be with him.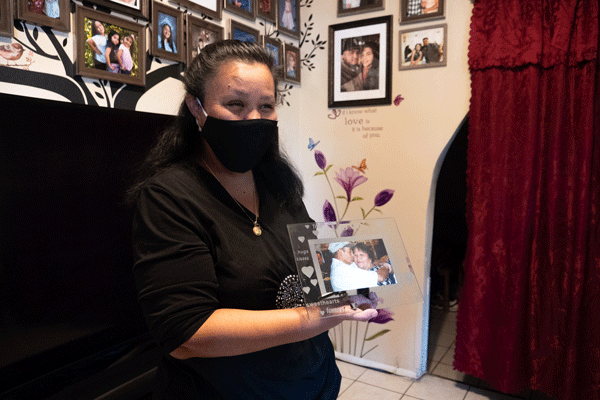 "Every day he gave his best," said Maria, who noted he weighed just 70 pounds in the end, "but this illness was too much for him."
Maria herself would test positive for COVID-19 and be hospitalized the day Jose passed away.
During this time, Gaby called the Vera family every other day for a month with no luck of reaching them. She'd never met them in person, but Gaby worried and felt compelled to get them assistance.
"I had a gut feeling that the Vera family still needed help," Gaby said.
She called once more, and Marisol answered the phone. Gaby had been right. With Jose's death, Maria's hospitalization and a family on the edge of losing their home, the Veras needed help now more than ever.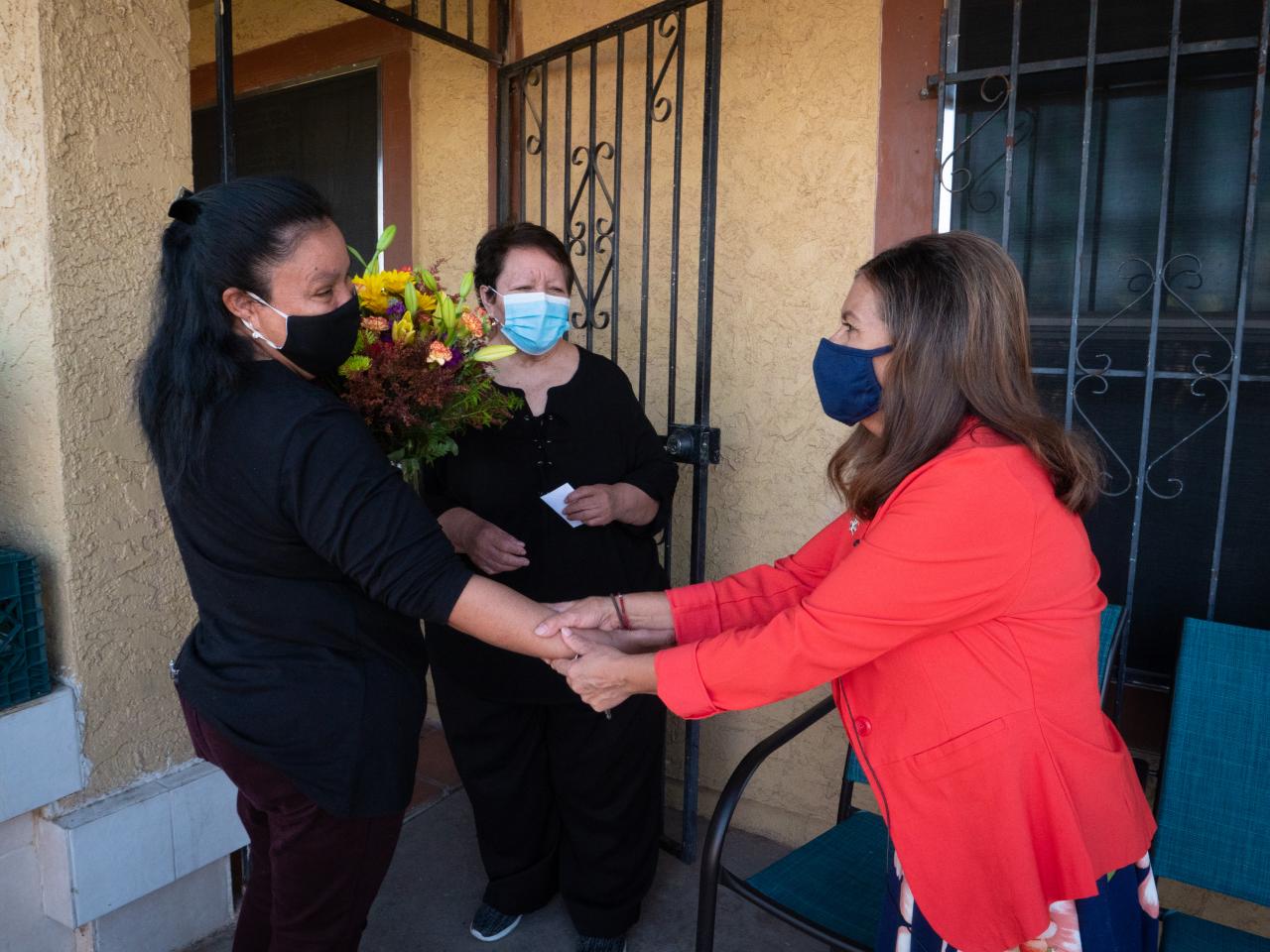 SVdP approved their application for three months of mortgage payments and utility bills, which came to $4,200. The assistance saw them through the summer and into the school year, when Marisol returned to work. No longer does the Vera family have to worry about unpaid bills leading to the loss of their family home.
Maria is recovering from COVID-19 and has since returned home. It feels different without her husband.
"He's going to be missed, but I'm grateful to God for those beautiful 48 years of marriage he allowed me to spend with Jose and for all the kids we had together," Maria said. "And thank you, God, for not abandoning us during these hard times, for sending St. Vincent de Paul."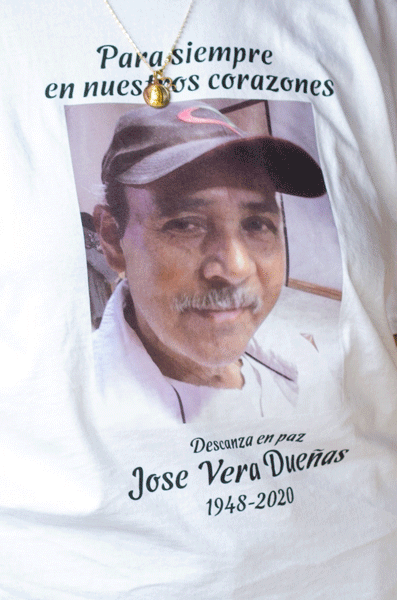 The final day of the federal moratorium on evictions is March 31. Already 20,000 evictions are set to be signed the next day and enforced throughout the month of April. The Vera family is just one example of preventing homelessness after the heartbreak and economic impact of COVID-19. They show us the potential to enact the same grace with thousands more.
Will you help by sponsoring one family's rent and utilities for a month? Donate today.
This article originally appeared in the winter 2020 issue of Vincentian Connection.