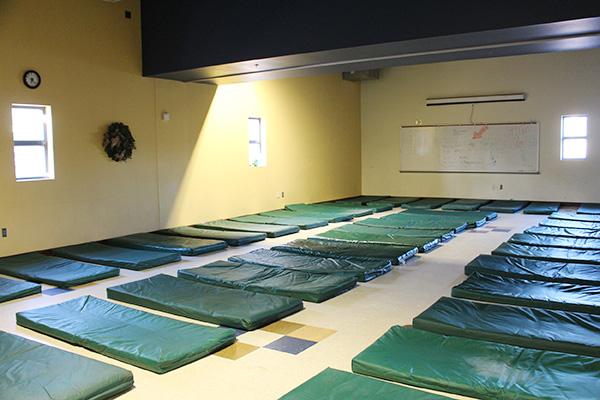 Providing Temporary Shelter for Homeless Neighbors
Phoenix Dining Room Welcomes Guests At Night

Normally empty after dinner service, St. Vincent de Paul's downtown Phoenix dining room was bustling Friday night, as nearly 200 people lying on mats and blankets sought refuge from the rain and prepared to spend the night there.
It marked the first night St. Vincent de Paul's downtown Phoenix dining room opened its doors to welcome guests and serve as a temporary shelter. The dining room, located on the Human Services Campus, a collective effort from different organizations that work with the homeless population, and the Lodestar Day Resource Center have helped replace the Men's Overflow Shelter, which closed April 1.
By the time the doors opened at 6:45 p.m., a steady line of men and women had formed. All of them were greeted by a warm "Welcome to St. Vincent de Paul."
Christie, who normally sleeps in the East lot, a parking lot next to the Central Arizona Service Shelter, was one of the first to arrive. She was accompanied by a couple of good friends.
"Out here we make our own little families and we help each other out," she said. "When you're out there, sometimes you have only one blanket for three or four people so you learn to stick together."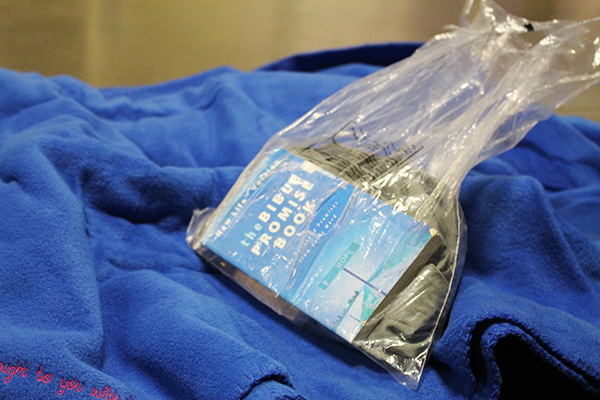 Christie, who has been homeless for four years, has been sleeping in the East lot for two years. Originally from the Valley, she was an executive secretary for more than 10 years before losing her job and finding herself on the street.
"I am so looking forward to being able to stay indoors," she said. "Right now, I average five hours of sleep each nigh, and that's always interrupted. I am so grateful for this."
From now and until November, 100 women and disabled or elderly men will stay at St. Vincent de Paul each night. On nights with extreme heat, the dining room will open its doors to men as well.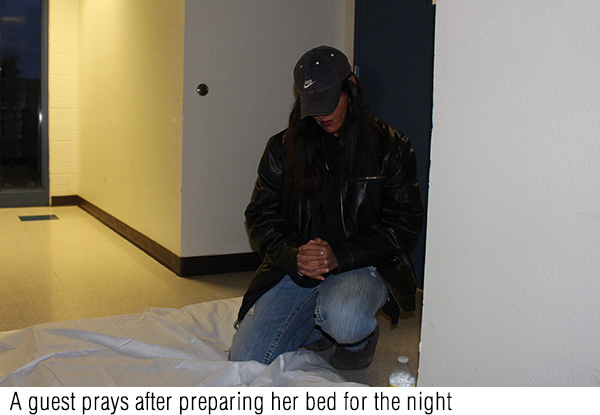 Jerry Castro, SVdP's dining rooms manager, began preparing the space for the guests early Friday. He said he wanted to make sure guests were safe and comfortable at this new temporary shelter.
"It was just amazing to see how great our guests were," he said. "By 9:30 p.m. everyone was asleep."
After St. Vincent de Paul and the Lodestar Day Center were approached about it, Jerry said it was an easy decision to try to help out.
"I thank God we're able to provide for our guests," he said. "As a campus, we want to help out in any way we can and we are blessed everyone is working together to better our community."