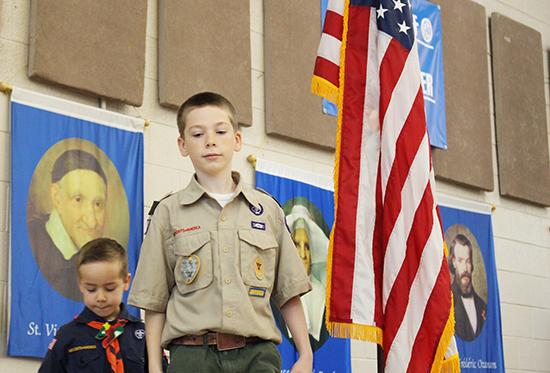 Q&A: Medical Director Dr. Maurice Lee
Getting to Know Our New Medical Clinic Director

How long have you been involved with St. Vincent de Paul and how did you get involved?
I was a volunteer physician for a year before I was hired as the medical director. I've always done stuff like this. When I graduated residency, I started working for a low-income community clinic, but it wasn't enough so I wanted to be able to volunteer elsewhere. I had started a free clinic during residency and I wanted to keep that kind of care up, so this was perfect. I knew about St. Vincent de Paul because of its great reputation, so one day I came in and asked to serve my community.
You have a very interesting story. Could you share a little bit about your experience in Ecuador and how it shaped you as a doctor?
It was probably one of the most rewarding times in terms of personal growth. It taught me that I have to take a step back and let things happen and that I don't necessarily need to have all the answers. I was there, in a small town in Ecuador's coastal rainforest area, for a little bit more than 2 years. I had finished my undergraduate degree and had worked for a little bit, when I decided to join the Peace Corps as a health volunteer. It was when I came back that I went to med school. I thought it had been hard when I left here to go there, but I had no idea leaving there to come back would be so much harder.
We focused on helping people work to their top of their abilities, as opposed to telling them what they can and can't do. We really encouraged them to figure out how high they can soar. That was really the biggest thing that happened there. Really, it was doing whatever the town needed. We built a basketball court and painted murals. I worked with all the population, including kids, teens and adults. God, it was a fun time: food was great, the people were great and even the weather was great.
What's your vision for the future of this clinic?
Well, I'm lucky because the clinic has been run really well and I'm just kind of stepping in and crossing t's and dotting i's. I don't really have to do any sweeping changes or anything like that. Just in the tradition of this clinic, I want to make sure that the care we're giving is up to the standards that you would get in any office so people who come here are not getting any less care because they come to a free clinic.
The other part of it, is that I want to make sure that we try to fill any needs that aren't met in the community. Right now, for example, wound care is what is most needed so I want us to excel in that. In the future, the needs might change so we need to change too. Whatever care the community needs, we want to be able to provide it. I also want to make sure the staff, whether it's volunteers or employees, are proud to say they work here and that the patients don't feel ashamed they came here and that they feel they got the best care.