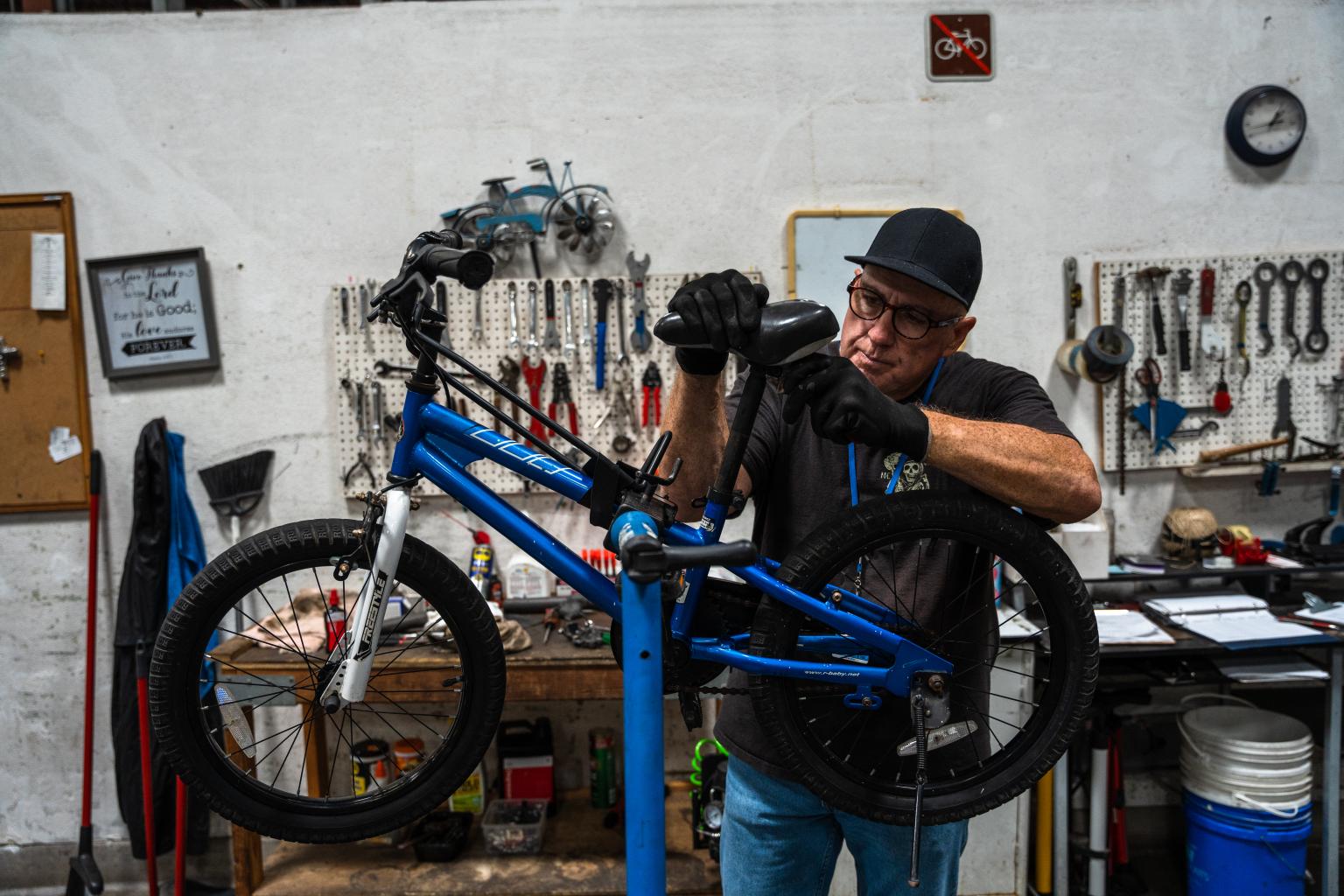 Pedaling His Way Up
Ricky went from sleeping under a bridge to biking around town
Forklifts beep as they carry pallets of bottled water, the industrial A/C loudly whirrs, the roar of semi-truck engines echoes through bay doors and people nearly yell to be heard. But despite the business and hustle of St. Vincent de Paul's warehouse on its main campus in Phoenix, Ricky Laswell works single mindedly and completely focused on his task, as if it were silent.
Tinkering away with gears, Ricky repairs a used bike inside SVdP's Bike Shop, one of the many things housed inside the warehouse, including the Last-Chance Thrift Store, bottled water reserves and program storage.
As he works, he thinks about the SVdP guest who might soon ride the refurbished bike to work or school. He also remembers how he once needed wheels from the shop.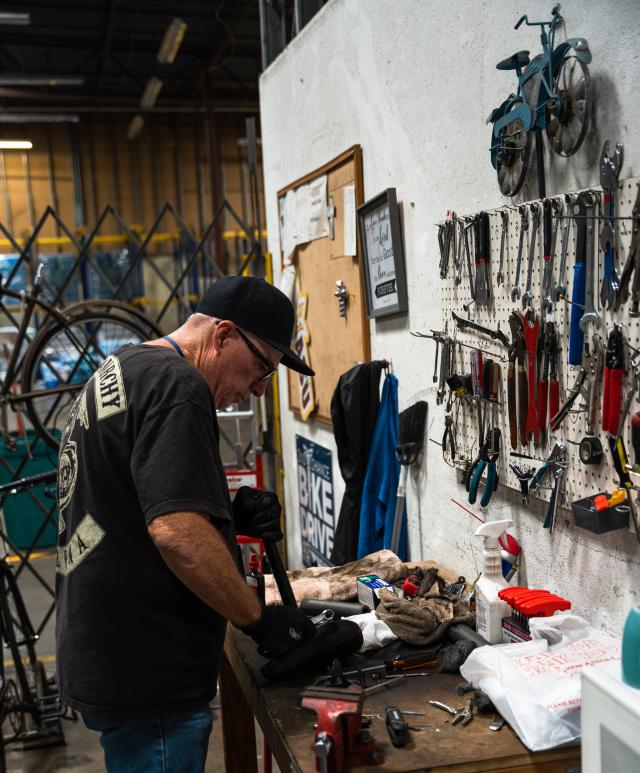 Ricky is a guest at Ozanam Manor (Oz), SVdP's shelter for men and women above 50, and he doesn't have a vehicle. He needed to get around somehow, so he received a bike from the bike shop. He said he liked to use the bike to get out of the shelter and not stay cooped up inside, as well as more practical purposes, such as to get around the neighborhood, get groceries, and get to work. Ricky said he rides often and enjoys it.
His time with the bike shop must've left a good impression because he started volunteering there three times a week, despite having arthritis in his hands. Now, in the busy warehouse, he diligently works on bikes like he's in the middle of a Zen Garden.
"I like working on the bikes and putting them back together and put it back to use again - it's helping St. Vincent DePaul out. I like giving back to the community," he said. "They also give some of the bikes away too, so just to be able to get some bikes going and helping somebody out feels good."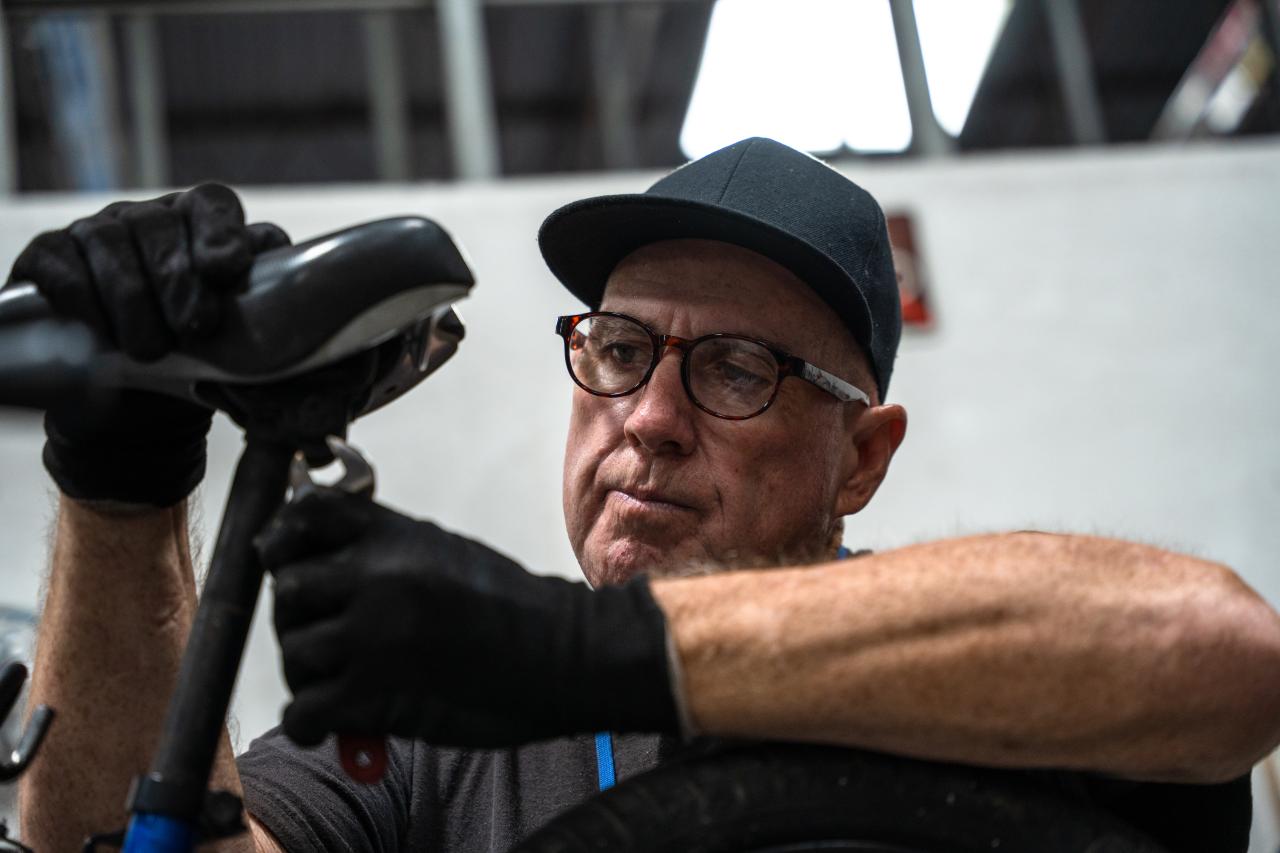 Volunteering isn't a new thing for Ricky. In the several places he's lived throughout the county, from Snowflake, Arizona, to Amarillo, Texas, he has spent time as a volunteer firefighter, volunteering with the elderly, and helping underprivileged kids in after school programs.
"I know what it was like not to have a father in your life," he said. "I used to go around to single parents, mothers, children, who were having difficulty at school… I ended up helping them out. A lot of them graduated high school… I like helping people."
Ricky also worked a career as a truck driver, but it ended when a drunk driver hit him and both of Ricky's legs were broken in the crash. Since then, he hasn't been able to work, and he eventually ended up on the streets. For a while, he slept in a river bottom, eventually turning to SVdP for help, where he got connected with Oz. Now he's been there for a total of 9 months and has volunteered in the bike shop for about 6 months.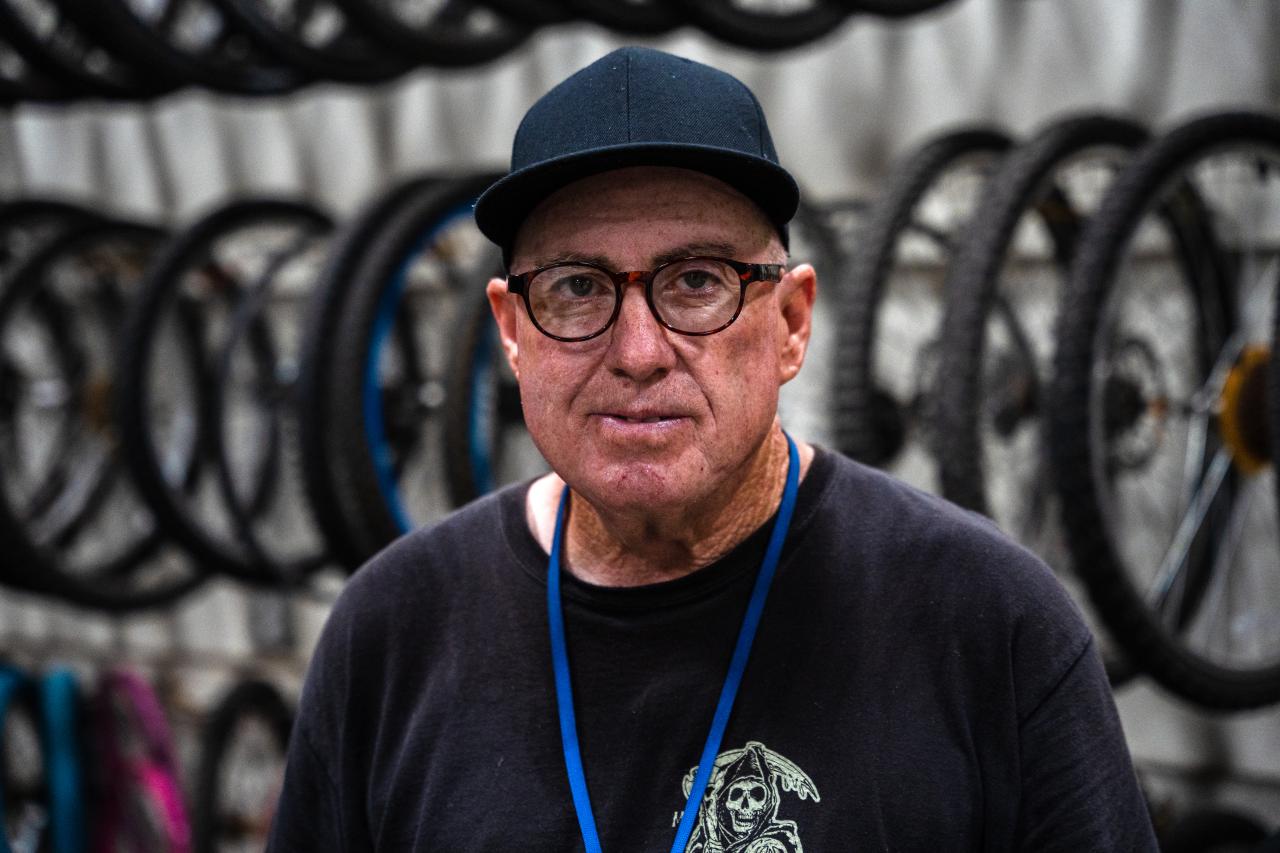 Ricky hopes other people might also contribute, especially as the Second Chance Bike Drive with ABC15 and Earnhardt Auto Centers happens all month long this September.
"[People] should donate their bikes to there, so they can get fixed back up and [SVdP can] give them to people that really need them," he said. "Especially during the holiday season, some kids don't have Christmas."
Like many Oz residents, Ricky is looking forward and planning for his future. He's looking for vehicles to buy and for a place to live so he can move out of the shelter. In the meantime, you can regularly find him volunteering in the bike shop trying to help others while he gets help himself.
Support the ABC15 Second Chance Bike Drive!
Donate bikes to help those in need!