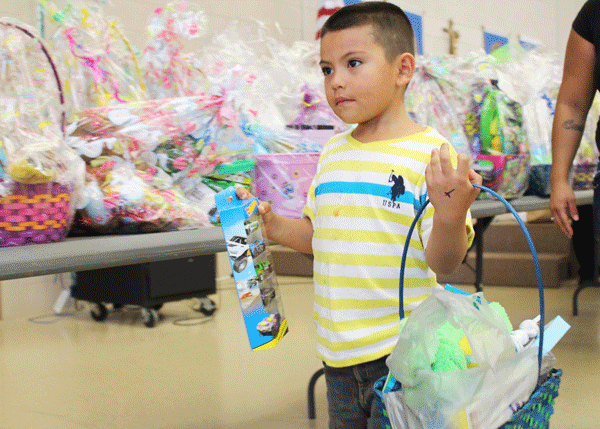 Serving Easter to-go meals Valley wide
SVdP set to serve 4,000 Easter meals to go for a second year of modified holiday celebration
For St. Vincent de Paul, it will be the second Easter of providing 4,000 meals in a grab-and-go style for the homeless and low-income individuals and families relying on their five charity dining rooms across the Valley. It's the nonprofits way of continuing to celebrate the holiday while still abiding health safety guidelines for the vulnerable populations it serves.
"Everyone deserves a hot meal for Easter," Director of Food Services Danielle McMahon said. "So many people and families continue to struggle this year, so we're going to make sure that they have a special Easter meal to share and hopefully experience a little bit of spring happiness as they visit us at our dining rooms."
At each of SVdP's five charity dining rooms, guests will take home glazed ham, pineapple raisin sauce, garden fresh veggies, mashed potatoes and rolls prepared by SVdP's central kitchen.
If you or someone you know needs an Easter meal, please join us! All are welcome.

EASTER DAY MEAL SERVICE AT ST. VINCENT DE PAUL
Mesa Dining Room Easter Meal Pick-up
Time: 9:30 a.m. - 11:30 a.m.
Address: 67 W. Broadway Road, Mesa

El Mirage Dining Room Easter Meal Pick-up
Time: 9:30 a.m. - 10:30 a.m.
Address: 14016 N. Verbana Street, El Mirage

Phoenix Dining Room Easter Meal Pick-up
Time: 11 a.m. - 12:45 p.m.
Address: 1075 W. Jackson Street, Phoenix

Sunnyslope Dining Room Easter Meal Pick-up
Time: 4:30 p.m. -­ 5:30 p.m.
Address: 9227 N. 10th Avenue, Phoenix

In 2020, St. Vincent de Paul provided 2.8 million meals through its five charity dining rooms and emergency food box distribution to individuals and families in need. Thank you to all those for continuing to partner with us this spring as we serve mothers, fathers, children and families. We wish you joy and new hope this Easter!