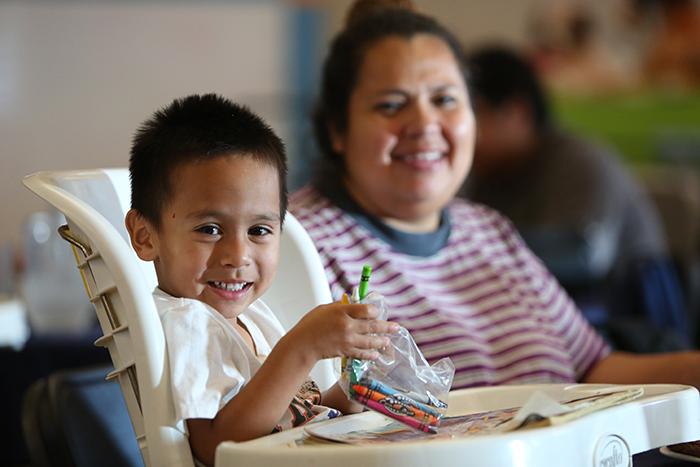 Shea Homes Dons Superhero Cape This Summer
Corporate partner feeds hungry families through summer food drive
You don't need superpowers or a magic-flying cape to fight hunger with us this summer. In fact, we're finding that many partners, donors and supporters are stepping in and becoming a superhero simply by deciding to help others the best way they can!

One of our corporate partners, Shea Homes, is joining forces with us during our Summer Action Hero campaign by hosting a large, valley-wide food drive from now until July 3. You can help by bringing non-perishable food items to any participating Shea or Trilogy communities around the Valley.

But that's not all. Shea Homes will also make a matching contribution to St. Vincent de Paul to help feed, clothe, house and heal those in need by donating $1 per pound of food donated (up to five pounds per person).

Additionally, Shea wants to celebrate with all community members who go the extra mile to donate. Participants are invited to take a photo while dropping off their donations to post on Twitter or Instagram using #DonateWithShea, and Shea will donate $5 for each photo submission. We are incredibly grateful for all those who have joined us this summer in showing that there is more than one way to be a hero to a family in need!

Not sure what types of food to donate? Check out Shea's sample shopping list below...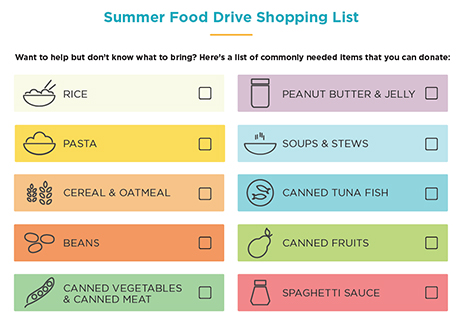 See full list of Shea and Trilogy communities here.