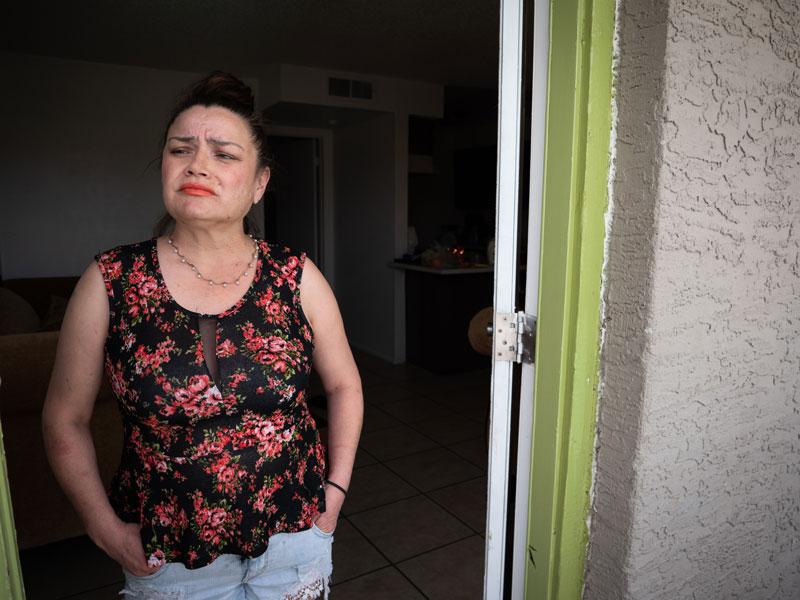 A surge in homelessness is the next catastrophic face of the COVID-19 crisis
Ahead of Arizona's expiring eviction moratorium, SVdP's Homelessness Prevention Coordinator shares what she's hearing from families affected by the pandemic and at risk of eviction
These days, when Laurie Sobel picks up the phone, she hears panic in the voice on the other end.
As St. Vincent de Paul's Homelessness Prevention Program Coordinator, Laurie is accustomed to taking calls from people stressed with finances and unable to pay bills. She helps them through SVdP's rent and utility assistance services.
But ever since the COVID-19 pandemic flung more people into financial crisis, the incoming calls for help are increasingly alarming — even more so as the July 22 end date draws near for Arizona's moratorium on evictions for people affected by COVID-19. Come July 23, overdue rent is immediately due and families can be instantly evicted.
"People are scared," Laurie said. "There are so many families that need help, and there's not enough money. They're in panic mode and reaching out to different agencies."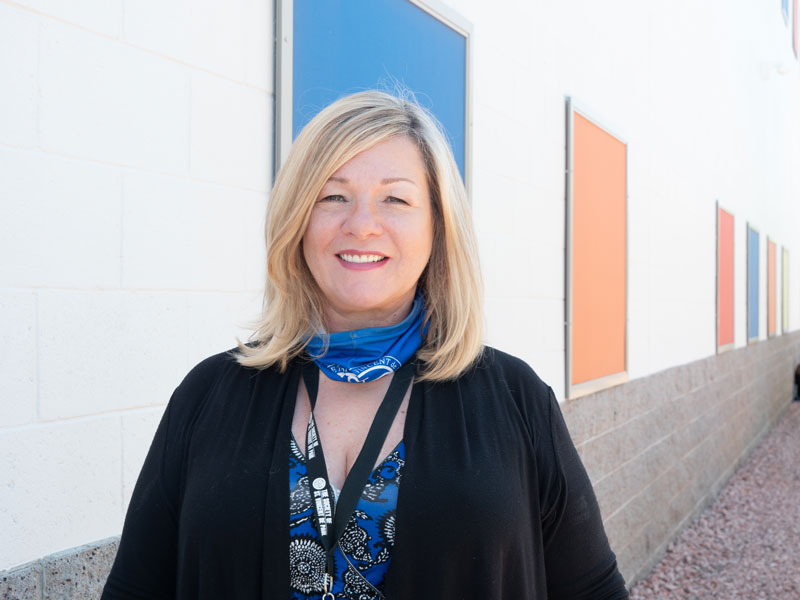 Typically, SVdP has a total of $15,000 to disperse in rent assistance each month. That budget comes from individual donations and grant monies. With the average rent being $1,119 for the Phoenix metropolitan area, the team quickly burns through the budget even with a cap of $500 rent assistance per household. Prior to the pandemic, that assistance cap was sufficient as most families needed only partial assistance with their rent. But as the pandemic set in, need increased.
"We saw the same rent amounts, but started hearing from families that needed the whole month," Laurie said. "Then it was two months and now three."
In May, Arizona Governor Doug Ducey awarded SVdP a $250,000 grant for the year to provide rent assistance to Maricopa County residents who are experiencing financial hardship due to COVID-19. Each household is eligible for up to $2,000. SVdP signed the grant contract this month and hopes to be able to serve 112 households with the money.
But still, Laurie and her team are worried. In May alone, more than 200,000 people filed for unemployment in Maricopa County. Almost 300,000 filed the month prior.
As the pandemic wears on people continue to be out of work. Business suffers, unemployment grows, overdue bills pile up and late fees exacerbate already strained budgets. What's left are thousands of families in deeper financial holes, living on the edge of homelessness.
The one saving grace? Arizona's current moratorium on evictions for households affected by COVID-19.
The eviction moratorium has kept families in their homes and off the streets. It's also opened the door for payment plan negotiations with landlords, many of whom Laurie says have shown mercy and leniency.
"Landlords have been more eager to work with us," Laurie said. "I think they have concern as a result of the pandemic, but some are equally hurting, needing to meet their mortgage loans."
In fact, evictions are still happening. The moratorium prevents a constable from coming to kick someone out in a COVID-19 crisis, but judges can still process evictions unrelated to the pandemic.
Eviction is an abrupt, immediate and catastrophic crisis for any individual or family. Beyond not knowing where to go or what to do, most people don't realize the lack of shelter space. Laurie often gives out numbers to emergency shelters, but they have waitlists that can be weeks long, especially for families with children. Family shelter is even sparser. Furthermore, once a person has an eviction to their name, getting approved for another rental becomes much more difficult.
"Eviction sends the family into a downward spiral even more difficult to recover from than the any missed bill they owed when they were still housed," Laurie said. "So paying off bills and keeping them in their homes is the best thing we can do for them."
Looking ahead to the expiration of the eviction moratorium, Laurie fears that many more families will be at risk for immediate eviction and enter the downward spiral.
"It's an incredibly scary time for people due to no fault of their own finding themselves in this situation where they're in risk of losing their homes," she said.
And Laurie's not talking about families already known to be more vulnerable, like single-parent and low-income households. Laurie's hearing from two-parent and middle-class households.
"Some are families that have never had to ask for help before," Laurie said. "They're unfamiliar and kind of embarrassed. It's families that have had a good income and never missed a payment before this."
From conversations, she says most of those people don't expect to be back to work until much later this year, especially because of Arizona's recent surge in COVID-19 cases. Out of desperation they're taking any work they can find, even if it's a drastic cut in pay. Laurie recalls the mother and father who took warehouse jobs trying to make ends meet. She helped them with rent assistance.
She also helped a family with five children where both parents lost jobs in the pandemic. The mother called frantically after already being taken to court for an eviction hearing.
"'What am I going to do with my five kids on the street?!'" Laurie recalled the mother asking.
Like many freshly evicted families, the mother foresaw all seven of them living out of their car. With such a large family, they lived in a big house with a big rent — $1,800 a month. They were two and a half months behind. It took everything Laurie could think of — pooling SVdP rent assistance, the assistance from another community agency and help from the extended family — to keep the mother, father and five kids in their home. They just barely got their eviction postponement form, documentation and minimum payment in under the court date. The family has since worked out a payment plan with the landlord.
"After she spoke with the judge, she called and was just crying tears of joy," Laurie said. "You could hear the relief in her voice and not having to worry about being on the street next week. That's how close it was."
Laurie expects many more calls of panic as July 23 nears. Without an extension of the moratorium or substantial funding for additional rent assistance, she knows those calls won't all end in tears of joy and a roof overhead.
Help now to keep a family at risk of eviction in their home. You can prevent further homelessness by donating today.