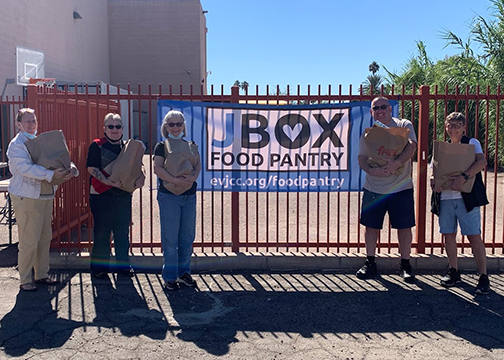 SVdP's First Kosher Food Pantry
Partnership with EVJCC brings kosher food pantry to the East Valley
Cars lined up throughout the morning of October 27 at the East Valley JCC (EVJCC) on Alma School Rd. for the first delivery of kosher goods at the JBox Food Pantry in Chandler. This kosher food pantry was made possible through a partnership with EVJCC and St. Vincent de Paul, and it is SVdP's first partnership for a kosher food pantry in the Valley.
"We are honored to be part of making this important pantry possible for the community," SVdP Director of Food Services Danielle McMahon said. "Not only is it a chance to make sure no person goes hungry, but also an opportunity to combine the great kindness, service and reach of both St. Vincent de Paul and EVJCC."
This month, SVdP helped supply over 2,000 pounds of food to the pantry to feed about 50 individuals. Those who signed up to pick up food boxes from the pantry received non-perishable goods like canned fruit, peanut butter, and dry milk as well as other essentials.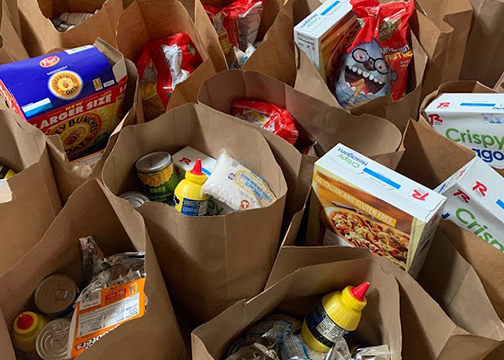 This food pantry is open to all, but registrations must be made online at least a week in advance. Those who sign up can pick up pre-packaged bags of non-perishable food from 10 a.m. – 1 p.m. on the last Wednesday of each month outside the EVJCC in the back parking lot. Groceries will be placed directly into your car. At this time there is no delivery available, so those wishing to receive food must be there for pickup.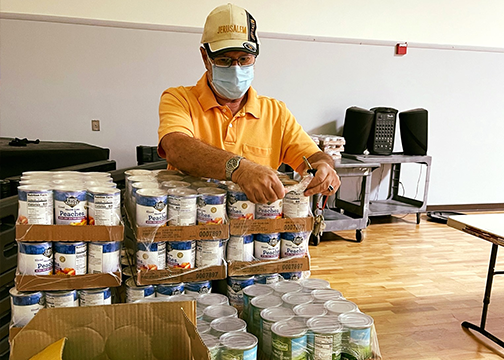 Interested in volunteering with the pantry?
Sign up online to help assemble and distribute food boxes each month.