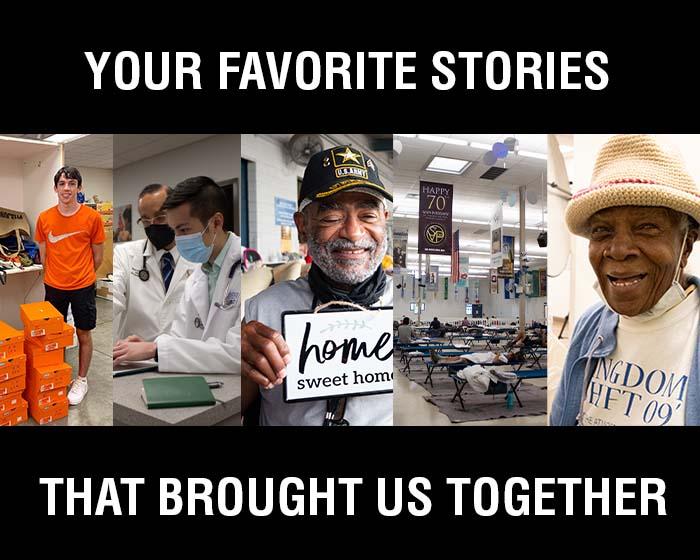 Top 5 SVdP stories from 2021
The year's most-read SVdP stories reveal meaningful impact, continued growth and positivity
This year, St. Vincent de Paul brought you stories of extraordinary hope, new beginnings and unwavering commitment to continue serving the most vulnerable while building community.
While there were hundreds of SVdP moments worth covering and so many stories worth sharing and re-sharing, below are the five most-read SVdP articles from the year. Compiled, these popular stories show SVdP's growth this year and the innovative ways we continued to serve those in need in 2021.

Scroll below for SVdP's five most popular stories from 2021.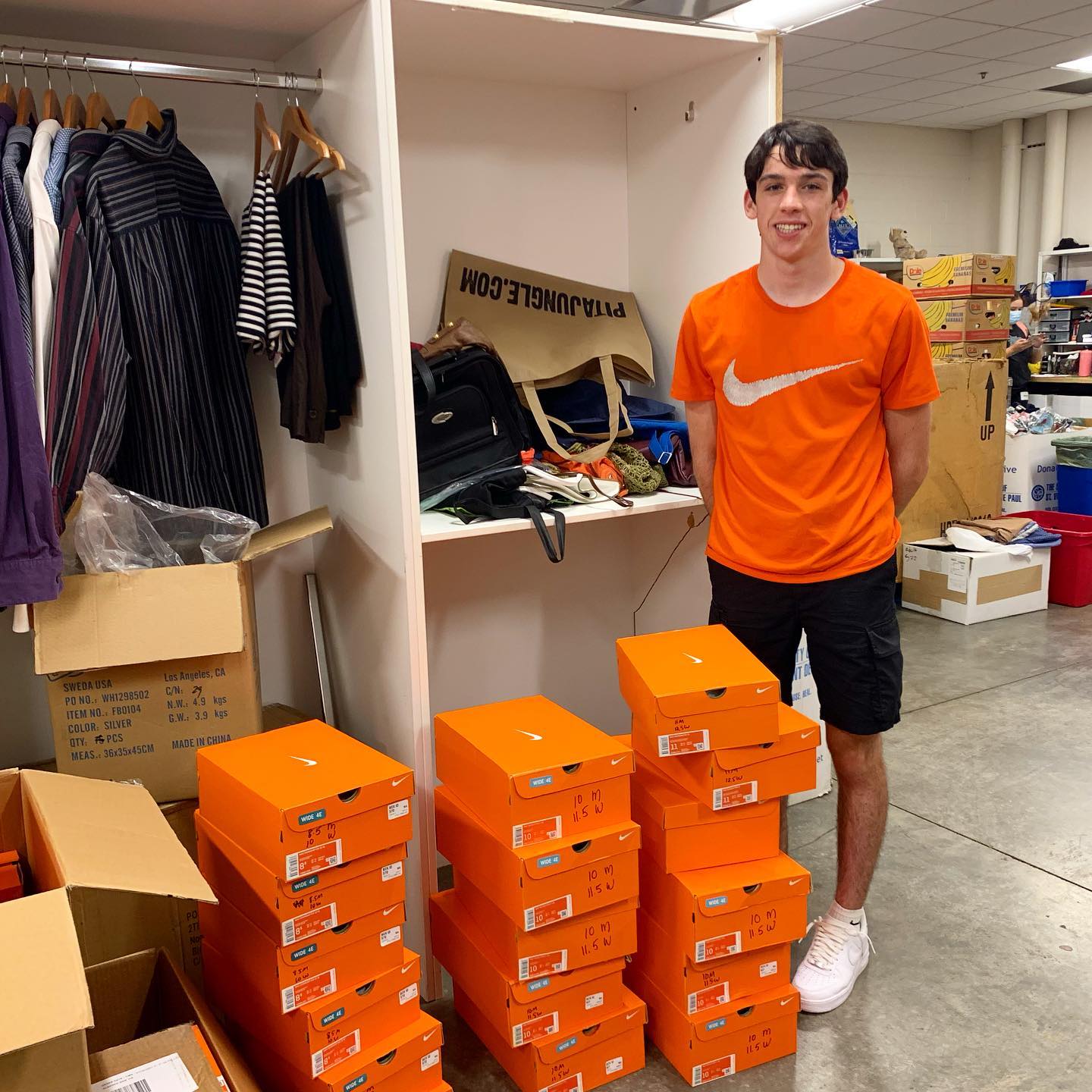 1.17-year-old donates 250 Nikes to SVdP guests
This summer Quinn Conway, a 17-year-old from San Diego, collected over 250 pairs of new Nike sneakers for guests experiencing homelessness. Quinn shared an enthusiasm for sneakers with his late uncle who passed away in 2016. To honor his uncle and give back, Quinn spearheaded the shoe drive for SVdP Phoenix, which he named "Nikes for Neighbors." In August, he made a trip to the Valley to hand out shoes at SVdP's Resource Center. Read the original story here...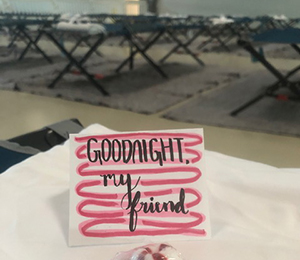 2. SVdP opens new emergency heat relief shelter
With meal service being served to-go in the drive-thru this summer, SVdP opened an emergency heat relief shelter in our Family Dining Room to help save 1,777 individuals from sleeping outside during the extreme summer heat. The low-barrier model offered partitioned sections for men and women along with allowing pets, belongings, and bikes. Read the original story here...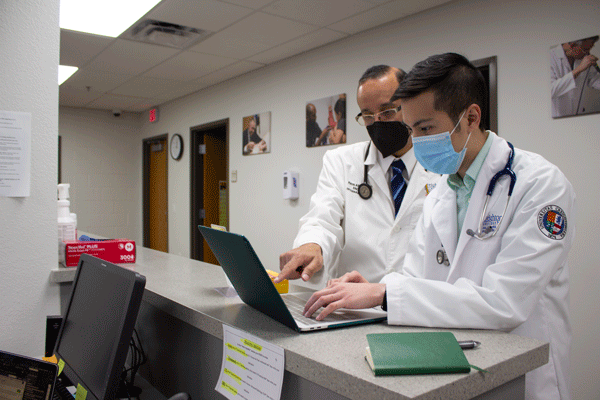 3. New clinic partnership will improve healthcare system, uninsured care, field education
In March, SVdP and Creighton University joined forces to coordinate and increase access to quality health care for the uninsured while growing skilled medical professionals for Arizona. It's a partnership of which the two institutions could only dream but has today become a reality thanks to a $10 million investment in the collaboration by Virginia G. Piper Charitable Trust. Read the original story here...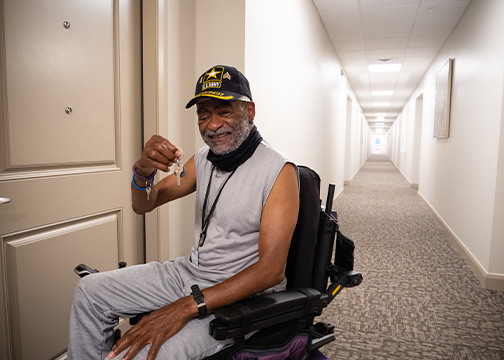 4. A veteran's journey of healing, hope and finding home
After a sudden amputation, Army veteran Darren Collins found himself without the care and housing he needed until Ozanam Manor, SVdP's transitional shelter, set him on the path of healing. With the wraparound services at Ozanam Manor, Darren was able to work with a case manager to find stable housing of his own. Read the original story here...

5. At 92, Rosie gets the smile she almost didn't have
Without dental insurance, Rosie Trotter faced difficulty paying for much-needed care. She found the support and dental care she needed thanks to SVdP's dental clinic, which offers general and specialty dentistry to patients without insurance free or at a greatly reduced price. Rosie got top-line care and new dentures with a comfortable, snug fit. Read the original story here...
These stories aren't just words. They are moments and people that all add up to the life-changing work that happens at St. Vincent de Paul. None of it is possible without our community's generosity, so thank you for partnering with us this year and every year. We hope through these stories that you witness and know in your heart the difference you make in people's lives. We wish you peace, health and joy in the year to come!