Waste Not to give SVdP thousands of pounds of rescued food every day
Up to 1,500 pounds of food to be delivered daily thanks to Waste Not's new partnership with Starbucks FoodShare Program and Feeding America
Starting today, local food rescue nonprofit Waste Not will be delivering up to 1,500 pounds of rescued food every day to St. Vincent de Paul.
The daily food donations are made possible thanks to Waste Not's new partnership with Starbucks stores and the launch of the Starbucks FoodShare program throughout the Valley. As the recipient of that food, Waste Not will distribute it to its local food bank partners, including SVdP which serves as the primary end destination among 60 other nonprofit recipients with which Waste Not partners.
The regular and abundant food donations comes at a crucial time for SVdP after having missed out on thousands of pounds of food from springtime drives, understandably cancelled due to the COVID-19 pandemic.
"We're thrilled to be the top choice for Waste Not's rescued food, especially as its been a season of increased need with thousands of individuals and families relying on us for daily sustenance and nutritious meals," said Danielle McMahon, SVdP's director of food operations. "Waste Not has been a wonderful partner in providing food to us throughout the pandemic, so in many ways this is a great continuation of collaborators making sure that no good food goes to waste when it can be feeding families struggling to make ends meet right now."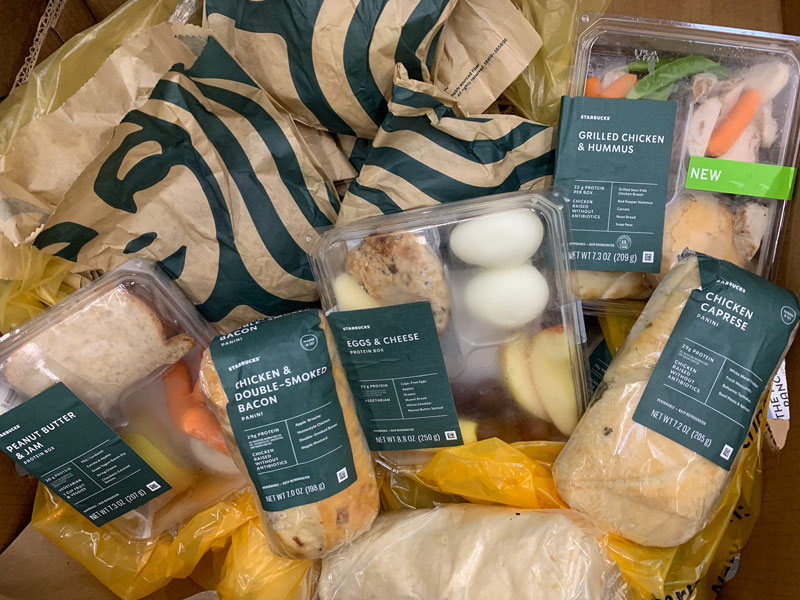 The Starbucks FoodShare program (from where Waste Not rescues the food) captures fresh, unsold foods — Bistro Boxes, breakfast sandwiches, paninis, salads, yogurts and high-quality baked goods — and distributes them to people in need throughout the Phoenix metro area. By the end of the month, 213 Starbucks locations will be participating and an estimated 500,000 pounds of fresh food, the equivalent of more than 400,000 nourishing, ready-to-eat meals, will be saved annually that would otherwise go to landfills.
Waste Not collects an average of 8,000 to 10,000 pounds of perishable foods daily from grocers and foodservice operators and delivers it the same day to more than 60 diverse agencies that help families and individuals in need.
"Last year, Waste Not joined with Feeding America member United Food Bank, which gave us access to participate in this Starbucks program," noted Kate Thoene, Waste Not executive director. "We are excited about the impact this will have on hunger in our community. This is one of the largest partnerships in our 32-year history."
The rescued food will help SVdP serve 4,000 meals every day through its five Valley dining rooms, which have all pivoted to grab-and-go meals so that people in need of a meal can remain healthy and safe during the pandemic while also staying fed.