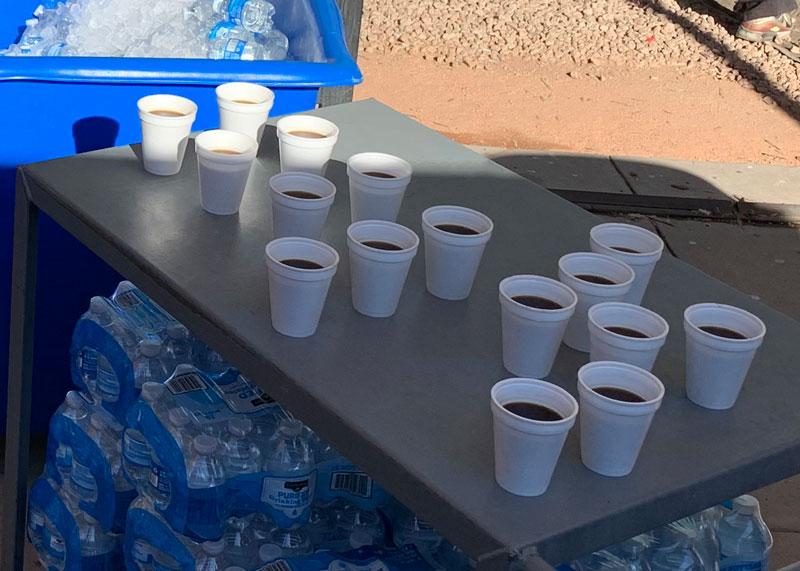 'We figured out coffee': A small taste of dignified service with great love
Phoenix Dining Room restores a bit of normalcy with coffee for guests experiencing homelessness
A cup of coffee. It seems so simple. But when the aromas floated from outside St. Vincent de Paul's Phoenix Dining Room this month, they came as a welcome surprise to its guests experiencing homelessness.
Like so many things changed by COVID-19, the dining room hadn't been able to serve coffee since mid-March when it converted to an entirely outdoor grab-and-go meal service powered by fewer than 10 people. It's a feat of logistics considering the thousands of meals served there each day.
"Getting service done outside is a challenge," said Bobby Plattner, the dining room supervisor. "Serving food and meals is always priority first over coffee."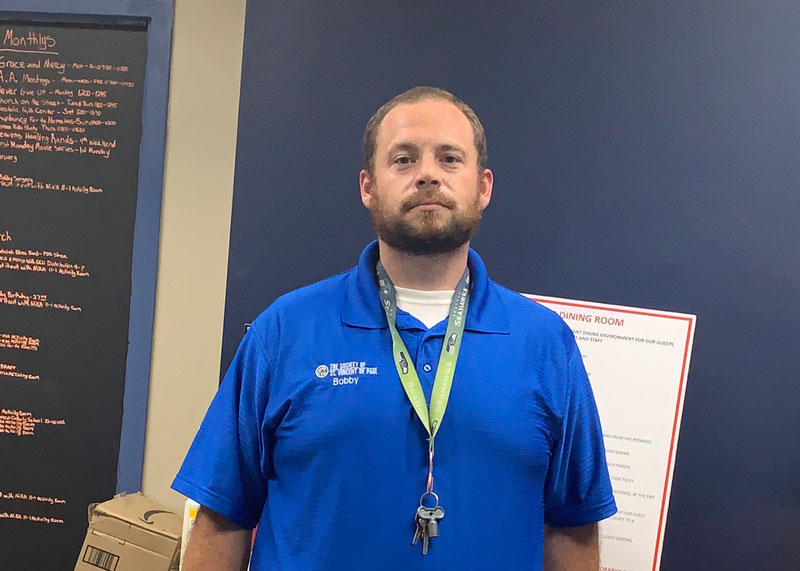 But Bobby was determined that coffee wouldn't become yet another lost luxury for his vulnerable guests. While still upholding guidelines, he found a way to assign two volunteers a day to coffee service.
On that first morning with coffee again, Bobby remembers a guest saying, "Man you're outta your mind. No way we're getting coffee." It made it only sweeter to then see the surprise on guests' faces and the joy they had in sipping on an early morning cup of joe.
"Coffee is a great, welcoming thing," Bobby said. "A little extra dose of caffeine early in the morning really helps lift up people's spirits."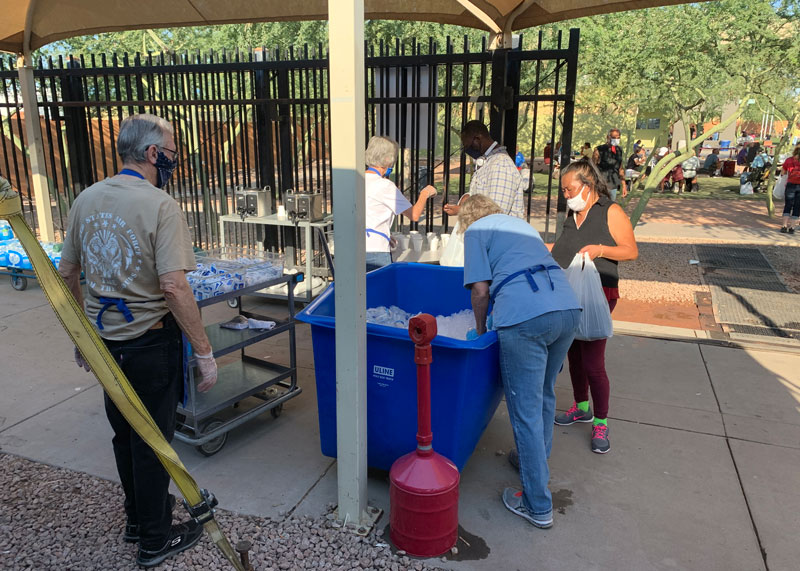 He snapped a picture of the day and sent a text to SVdP's Director of Food Services Danielle McMahon. The text said, "We figured out coffee."
When she received it, it moved her to tears.
"Through this pandemic I have realized how many blessings I have in my life," Danielle said. "My family, my career, a roof over my head, a car, working air conditioning, the ability to pay my bills, and coffee every morning I wake up."
"At our dining rooms we not only offer food, but we offer community, a cup of coffee, a place to break bread, a smile, a version of home," Danielle continued. "In our world of face masks and social distancing, today, we figured out coffee. A renewed piece of normalcy. A restored piece of dignity."
As COVID-19 cases surge in our state, St. Vincent de Paul continues to be there in the thick of the pandemic every day to offer relief to individuals and families. Help us continue the sustained effort so that we might offer more small moments of relief that have deep impact with their great love. Donate to support SVdP's mission today.