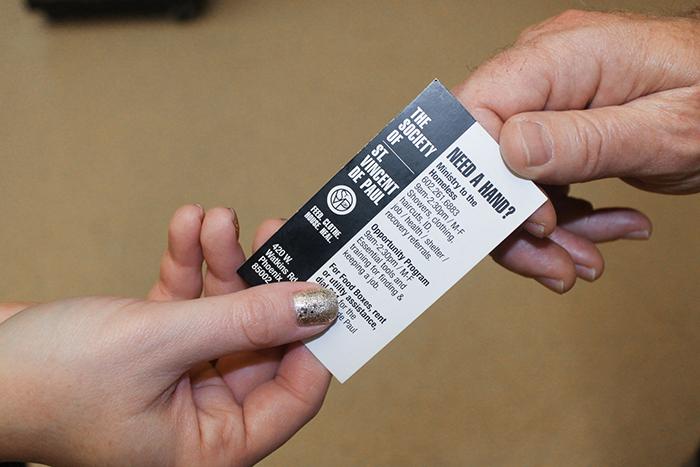 What Should You Do When Someone Asks You For Money On the Street? (Part 1 of 2)
Philanthropy and Special Ministries staff weigh in.
In this first post of a two-part series, we've asked staff members here at St. Vincent de Paul what their response is when someone on the street asks them for money. Living in an urban environment, many of us have encountered this situation. And many of us ask the question, "Should I give money?" While there is no right or wrong answer, this is a choice you should make for yourself. But having the insight of those who have worked with the most vulnerable in Arizona for many years, may be helpful.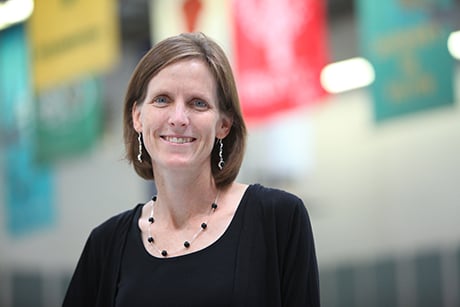 Shannon Clancy
Chief Philanthropy Officer
Years at SVdP: 12

My answer to this question has changed the longer I have had the opportunity to learn from and be influenced by so many volunteers and staff at SVdP. I've come to realize that treating people with compassion, kindness and dignity is most important, both for the people we encounter and for the peace we seek in our own hearts. So many of the people we serve tell us that the most difficult aspect of being in need isn't suffering from hunger, homelessness or the lack of basic needs, it's in feeling invisible and alone. In our dining rooms, people never tell me about how much they like the food (which is very good), they share how much they appreciate being treated with kindness and gentleness, knowing that someone cares.

I have reflected often on how much things change for us as we grow up. When we are children and see someone who falls, it is our natural response to help them up, to dry their tears, perhaps to take them to a trusted adult for help. Yet, as we grow up, we seem to put so many more conditions on our helping. Do they deserve it? Am I enabling them? What's going to happen to me if I engage with them? Often our fear or discomfort makes us want to avoid them altogether.

While there are no perfect solutions, I find that when I take the time to engage the person in conversation, to look him in the eyes and ask whether he has been to SVdP, to listen to part of her story, to give him one of our 'Need a Hand' cards, to call her by name and invite her to come and see us, it feels like a better response. Perhaps I can't fix the problem and maybe they aren't interested in my conversation due to the overwhelming nature of their own struggles at that moment, but in my heart I know that I have made the effort, that I have tried to see them and let them know they matter. I hope and pray that that is something.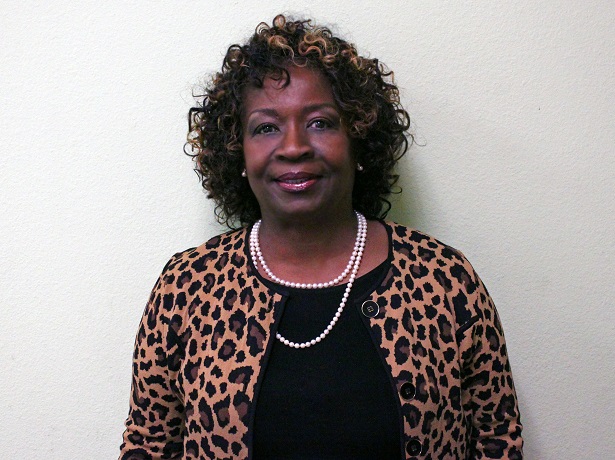 Cherylyn Strong
Manager, Special Ministries

That is a very individual and personal decision and I don't think there is a prerogative. I don't think we can determine for others what they should and should not do. I also think that circumstances are different per situation. What you might do for one, you might not do for another. For instance, I don't carry cash with me, so for me, the response is always, "I'm sorry, I don't have any money to give." But there was a situation of a young mom with 3 young children, who approached me in a parking lot of a plaza, and she needed money. Her story was they were homeless and she needed 3 nights at a motel until her shelter became available for her. There was something about this lady that I thought was genuine. She's was out there with her 3 children, going car-to-car. As usual, I don't have cash on me, but I went to the ATM and got money to take it back to her. But when I returned she had disappeared. I felt awful because I knew that she genuinely needed money for that motel.
So as I said, it is a very individual thing. I know that there are some people who will give automatically because they believe in terms of their faith that that is the thing to do. There are other individuals that I know who will actually look at what the need is. Is this a person in a withdrawal crisis or in need of medical help? In that case, one might go into a store and purchase what is needed to get them out of their crisis but then accompany that with a call CBI to get the individual the help they need.
I have also been stopped by people at a red light, and if it's close to SVdP, I will give them our address. I tell them to go there [SVdP] in the morning and let us know what you need and we will assist you. Ultimately, I think it just depends on circumstance, how you're feeling at that moment or how God moves you. I don't know what it is, but I'm certain that there is not one answer to that question. There is a not a should or a should not.
If you aren't comfortable giving money to someone in need, but would like to help, here are a few alternatives:
Give a financial gift to organizations who work with the homeless and working poor in Arizona
Buy and carry small gifts cards to coffee shops or fast food restaurants to give away
Donate canned food items to a food bank
Hand out a card with resource information on it (Our 'Need a Hand' cards list our information on them. You can download a printable PDF of the 'Need A Hand' cards here.)

For more thoughts from our staff members, check out part two of this series.