The latest federal report estimates more than 13,500 people experiencing homelessness in Arizona. In response, SVdP set an ambitious goal to move 2,025 people experiencing homelessness into permanent housing by the year 2025.
SVdP rehouses people through a set of integrated programs, including dining rooms, a resource center, and shelters. The programs work in partnership with agencies across the Valley to find the best permanent housing solution for each individual or family.
Subscribe to SVdP's monthly Housing 2025 newsletter to get updates on our goal, stories from individuals and families being rehoused, information about efforts to decrease homelessness around Arizona, how you can help, and much more.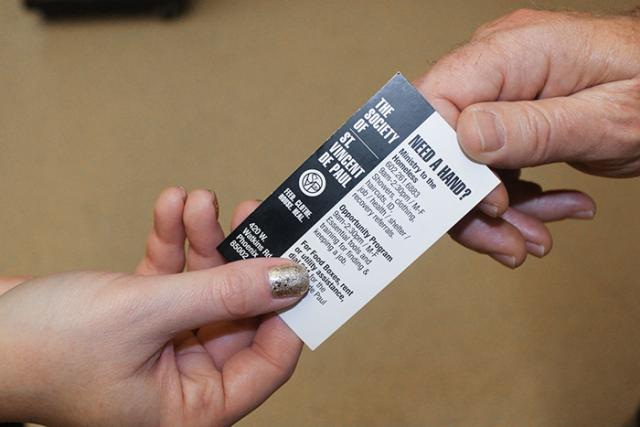 When you sign up, you'll immediately receive a printable PDF of our Need a Hand Card. This card lists the programs available to homeless individuals, including the locations and hours of SVdP's five Valley-wide dining rooms. It's easy to keep on hand in your car and hand out with a water bottle and granola bar when you see someone in need.
Stay up to date on our Housing 2025 goal
Get the whole picture in a monthly update on our progress and learn about homelessness in our community.