St. Vincent de Paul's virtual volunteering program, Help from Home, offers opportunities to contribute to your community from anywhere, anytime. You can help from the comfort of your home, at your school, with a group, or in another state or country, and contribute to our mission to Feed Clothe House and Heal the community.
Who can volunteer virtually?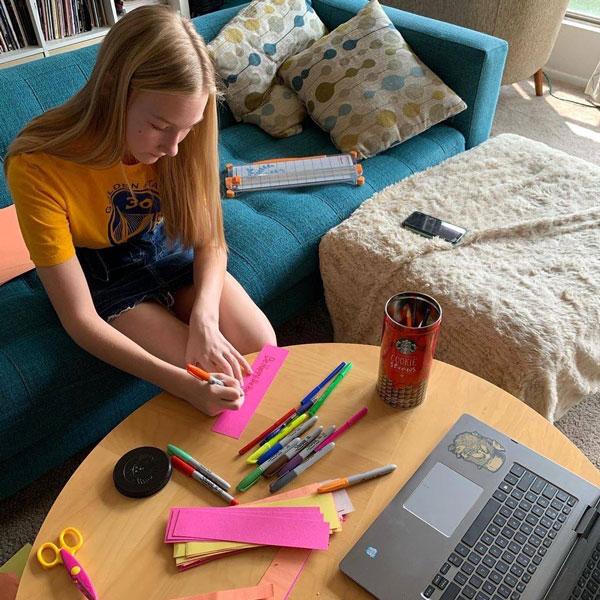 Anyone can volunteer from home! You can participate individually, with your family, corporate group, church, school, neighborhood, scout troop, or club.
If you are completing hours for school credit, please check with your instructor to ensure remote hours are accepted. Then, keep your eye out for an email with specific instructions on how to receive credit for your volunteer hours.
Why is it important?
The Help from Home program allows the community to give back regardless of your availability, location, group size, or preferences. Help from Home volunteer projects help St. Vincent de Paul serve our guests, residents, and patients while offering extra love and support. It's all about spreading compassion and dignity to everyone in the community. Your projects will impact lives and provide hope to those experiencing homelessness, working to improve their health, improve their skills to get a job, educate their kids, and so much more.
What kinds of things can I do?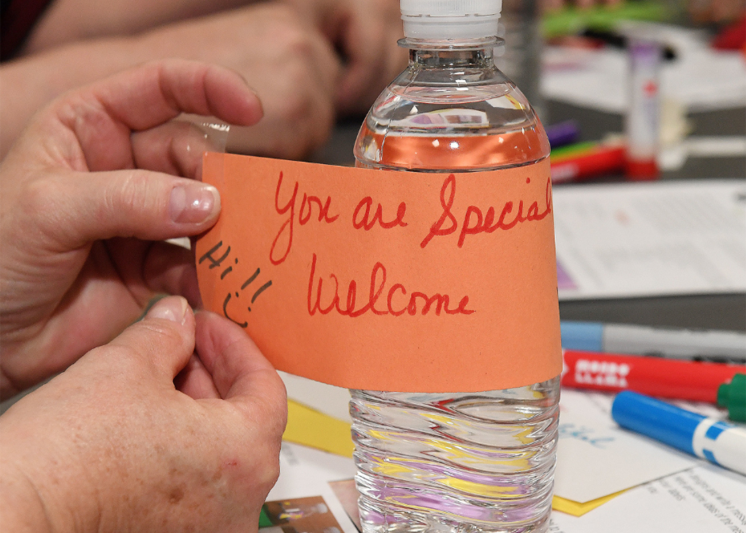 You can bring joy to others by creating notes of inspiration to be included in sack lunches distributed each day or create homemade holiday cards throughout the year such as Thanksgiving, Veteran's Day, Mother's & Father's Day, and Valentines Day distributed each holiday to guests, residents, and patients.
You can assemble outreach kits, such as coffee kits for our dining room and Resource Center guests to enjoy their cup of coffee every morning or Waterless Shower Kits to be used for street outreach by our Water Truck.
Write letters of encouragement to our guests who are training for jobs or congratulate families who are ending their homelessness and moving into permanent housing.
Along with creative projects, you can help collect much-needed items by hosting your own community drive.
What is the process to sign up?
Complete the volunteer interest form, then within 24 hours you will receive an email with our current Help from Home guide full of fun, creative ways to engage in volunteering. Each project includes a link to a step-by-step instruction page, including examples and delivery instructions that can be downloaded and printed. We release new Help from Home guides four times a year with new opportunities, which will automatically be sent to you as they're released.
Fill out the volunteer interest form (this is the first step).
The current listing of opportunities will be sent to you via email within 24 hours after registration.
Click on each project listed on our guide to view its unique instruction page.
Work on any of the listed projects whenever you'd like, wherever you'd like.
Record the number of hours you spent volunteering using the Virtual Volunteer Tracking and Delivery Form (you can find this form link on each instruction page).
Mail or drop off your project to the Volunteer Office, including your name along with your project (you can find the address on each instruction page).
Start volunteering from home