Remote video URL
17-year-old donates 250 Nikes to SVdP guests
Sneaker connoisseur Quinn Conway gave the new shoes to people experiencing homelessness
A pop of orange color showed up everywhere at St. Vincent de Paul as guests experiencing homelessness received more than 250 new Nike sneakers in the brand's iconic orange shoe boxes with the white swoosh logo.
The generous shoe donation came Aug. 12 to SVdP's Resource Center thanks to Quinn Conway, a 17-year-old high school senior from San Diego and self-described "sneakerhead."
"I collect shoes," Quinn said. "So I thought this is a great way for me to get involved and put my own unique spin on a project I'm passionate about."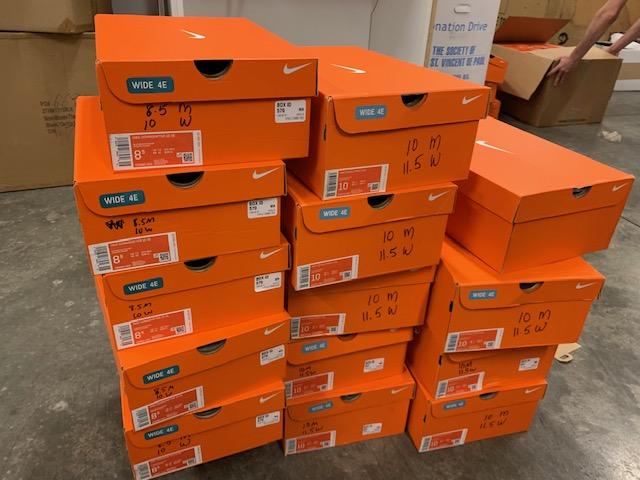 Quinn shared an enthusiasm for sneakers with his late uncle who passed away in 2016. To honor his uncle and give back, Quinn spearheaded the shoe drive for SVdP Phoenix, which he named "Nikes for Neighbors." He collected the sneakers over 15 months.
"There's people all across the country who need shoes," Quinn said. "So it's not so much, 'Why Phoenix?' as much as it's St. Vincent de Paul really empowered me to build a successful campaign and to have a successful project."
His donation couldn't have come at a better time for SVdP's 100 Days of Summer campaign, which invites the community to give back during the toughest season for the nonprofit, when need rises and donations drop.
Shelves were empty of popular shoe sizes inside the clothing closet of SVdP's Resource Center, and guests lucky enough to have shoes were burning through their soles during the extreme temperatures outside.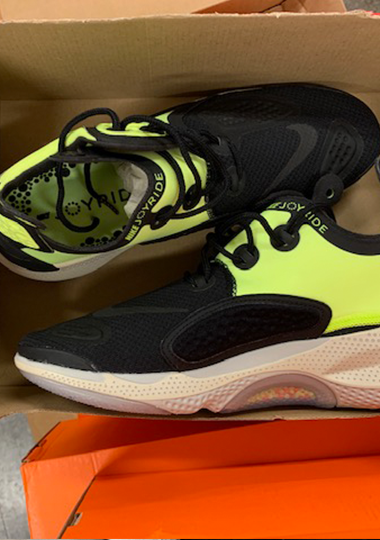 Every day, SVdP's Resource Center serves about 200 people within this extremely vulnerable population, attempting to meet some of people's most basic needs.
"They need a meal to eat, water, and they need basic clothing items," SVdP Chief Strategy Officer Ryan Corry said. "And what Quinn's providing — shoes are fantastic, we all put them on in the morning — he's providing a level of dignity that we can hand out and give on a daily basis to folks who need care and compassion."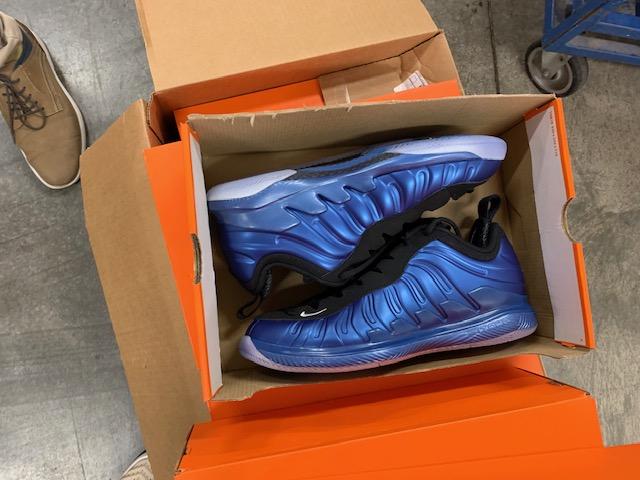 Quinn made it a point to hand out the shoes himself, personally greeting and taking shoe sizes of the people served every day by the center. That connection and experience are things he cherished and hopes the people he helped cherished as well.
"I always like to open a new pair of shoes on my birthday or Christmas," Quinn said. "To see other people experience that feeling, it's special. I'm sure everyone here knows how special opening a box — especially a box of shoes is — you know it makes you feel something inside of you. I just want other people to experience that as much as possible because I know I love that feeling."
Shine by Sharing
People living on the street still need water, food, shelter and resources — shoes included. Won't you help now while the need is still great?