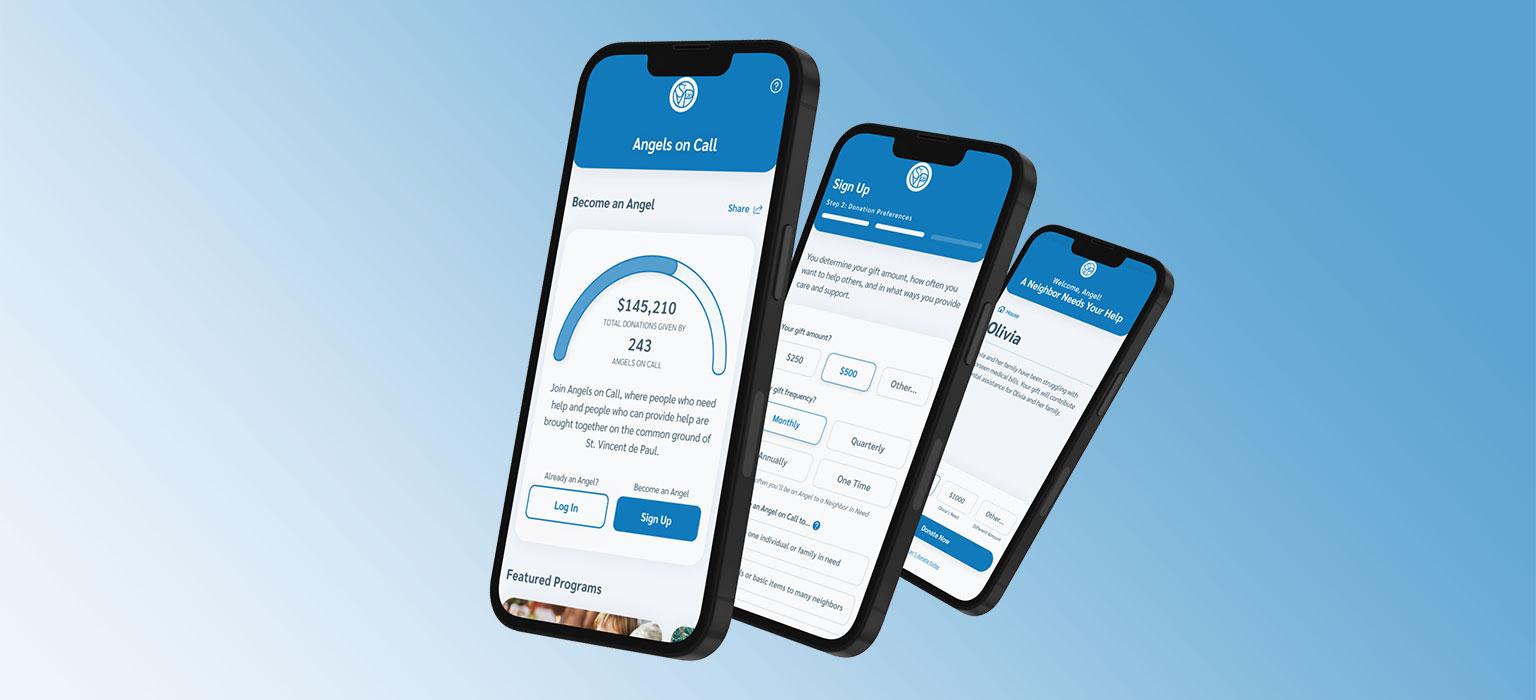 New app helps donor 'Angels' save someone from homelessness
SVdP's Angels on Call program launches a smartphone app to connect those who can give with those in need of financial assistance for housing.
It started with a simple idea: When someone comes to St. Vincent de Paul in need, how can SVdP connect that individual or family's need with someone charitable and ready to give?
That question sparked SVdP's Angels on Call program in 2020. The program offers that one-to-one connection to a list of interested donors, or "Angels," ready to be called on to give financial support, usually to an individual or family facing homelessness or already on the street.
Now that connection is right at donors' fingertips thanks to the new Angels on Call smartphone app launched this fall by SVdP.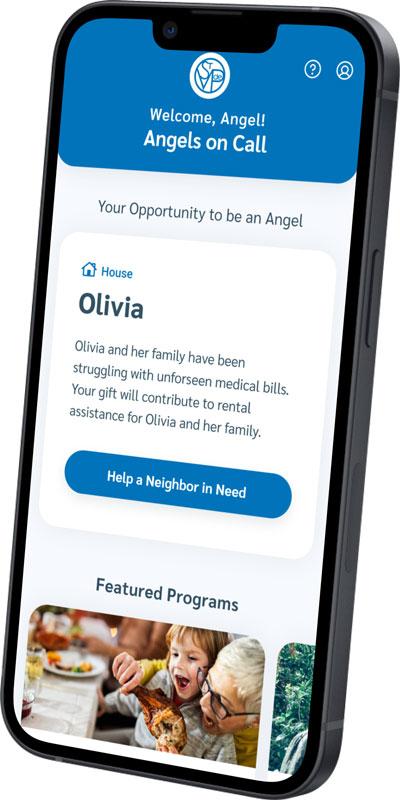 "We use our phone to connect to people, to our friends and to our family," says Shawn Donnelly, the community engagement programs manager tasked with helping Angels on Call grow to meet community need, "so it was time for us to bring the opportunity to help our neighbors in need through this same device."
"St. Vincent de Paul has missionaries out in all the neighborhoods, they have a natural way of identifying the people and their needs more effectively," says Bob Auray, a sponsor for the Angels on Call app.
"By using technology to quickly link needs with those able to give, we can help people faster. My thought is this app can make charity viral."
– Bob Auray
Previously, Angels would receive a phone call, learn of the person's crisis, and make a one-time gift until they were called upon for help the next time. If it wasn't the right time or within budget, Angels could decline, and SVdP would move on to the next Angel.
The smartphone app aims to offer a similar freedom and experience. When a donor first downloads the app, they sign up to be an Angel and set up base preferences for donation amount and frequency, which can always be adjusted. When a neighbor in need aligns with an Angel's giving preferences, the app sends a notification sharing a person's crisis and offering the Angel a chance to donate whatever amount they're comfortable giving.
All funds are securely processed through the app and transferred to SVdP, who then directly pays for rent, utility bills, hotel stays and more for the person in need.
And the human element is still a big part of the experience. Every individual or family's story in the app comes from exactly what they share with a SVdP social worker.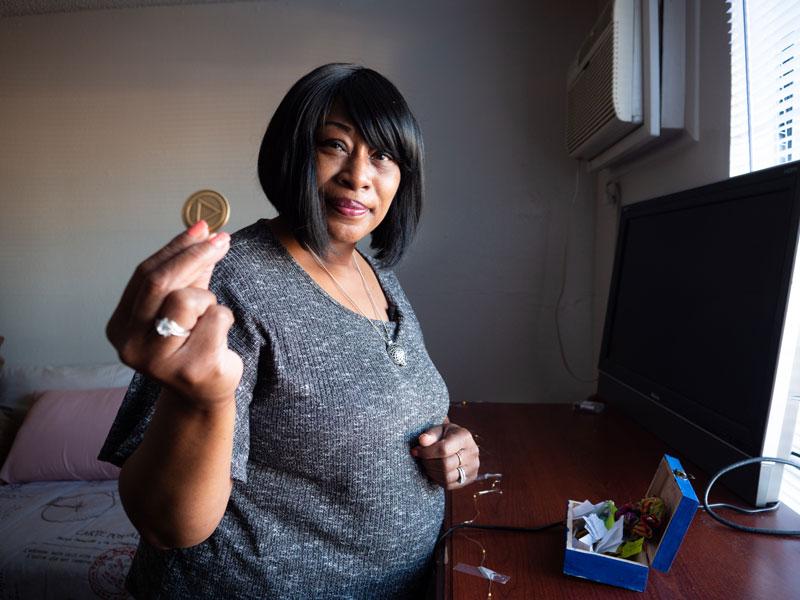 "These are real life situations that people are facing, and you are hearing from the neighbor you are helping," Shawn says. "And that's important because Angels like to know that they helped 'Sally' specifically. I think when they have a chance to really be more connected by heart to somebody's situation, it resonates with them."
That personal touch goes beyond the app, especially for Jasmine Smalls, the recently hired donor program manager.
"Angels will still receive calls, be provided with updates and thanked for their continued support of the program because that human touch is paramount," Jasmine says.
But she's also proud of all the work put into the app and how it provides a personalized connection for Angels.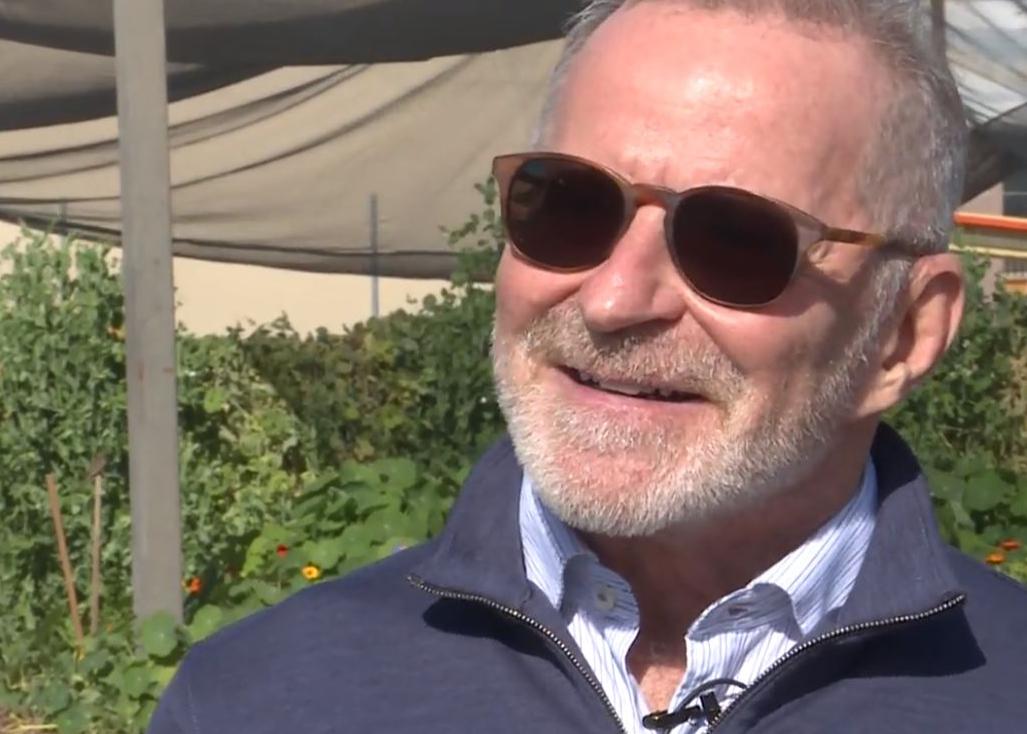 "We really care about the Angel experience," Jasmine says, "so a lot of the editing and fine tuning has gone into creating not only a pleasant experience, but one that also keeps that emotion, heart and connection at the core of the program."
SVdP is grateful to already have hundreds of Angels and more connections happening daily — all resulting in more people remaining in their homes or exiting homelessness and finding a new place to call their own.

Interested in becoming an Angel?
Download the Angels on Call app in the App Store or on Google Play.