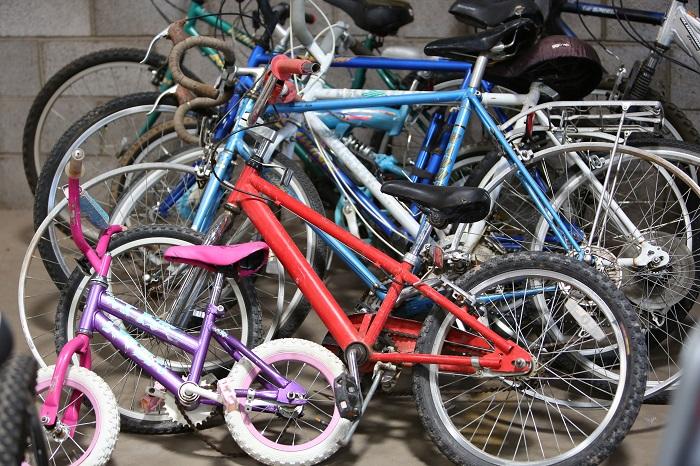 Up-cycling Bikes: Donation Provides Second Chance
...and not just for the bikes.
May is a great time to travel on two wheels instead of four, because May is National Bike Month.
But for many in Arizona, transportation is a luxury, which is why bike donations are always needed at St. Vincent de Paul.
That need resonated with one West Valley resident Michelle Guarino, who learned about St. Vincent de Paul's bike shop, Shifting Gears, during her volunteer orientation.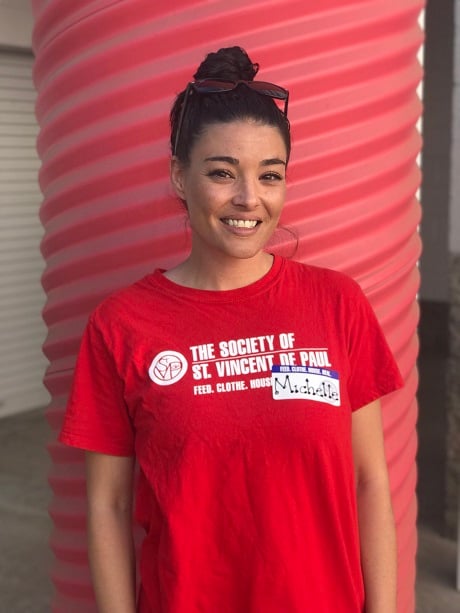 "The bike shop really resonated with me because I live in a neighborhood with a lot of kids and families who ride bikes—and I wondered if anybody in my community would be willing to give their old, used bikes to St. Vincent's bike shop," Guarino said.
Utilizing an online community forum Nextdoor, Guarino posted a callout to her neighbors looking for unused bikes that she could donate.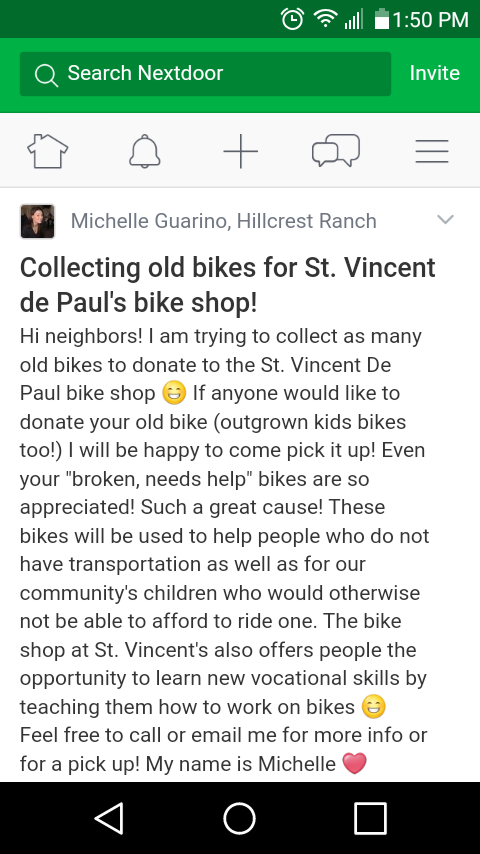 The response was shocking.
"I was expecting a few bikes, but over the weekend the post blew up," Guarino explained. She ended up collecting 40 bikes.
"My backyard was completely covered! The response I received was incredible."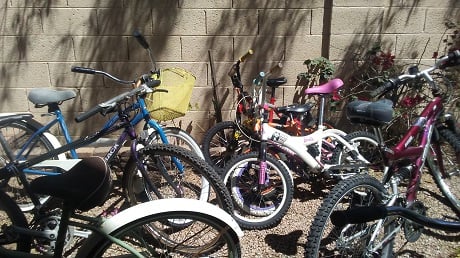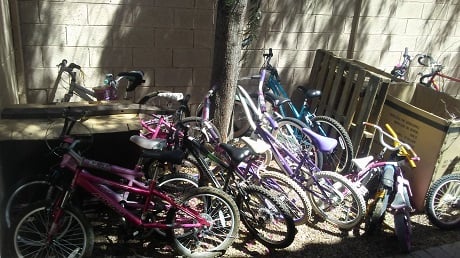 Michelle scheduled a donation pick-up online on St. Vincent de Paul's website and within days, the bikes we relocated to the non-profit's campus.
There, volunteers work hard to repair and restore donated bikes, which will then be given to the organization's Resource Center, thrift stores, and to men and women in need of affordable transportation. Currently, the shop restores 50 to 60 bikes each month.
Guarino's donation provides the working poor and those experiencing homeless—who either have a job or about to get a job—access to transportation that will allow them to travel to and from work.
"Bikes are one of those things that people take for granted, but it's not something that everyone has. Without transportation you can't get to work or go grocery shopping. It seems simple, but it means so much," Guarino said.
To learn more about St. Vincent de Paul's bike shop or to donate a bike, visit their website at stvincentdepaul.net.