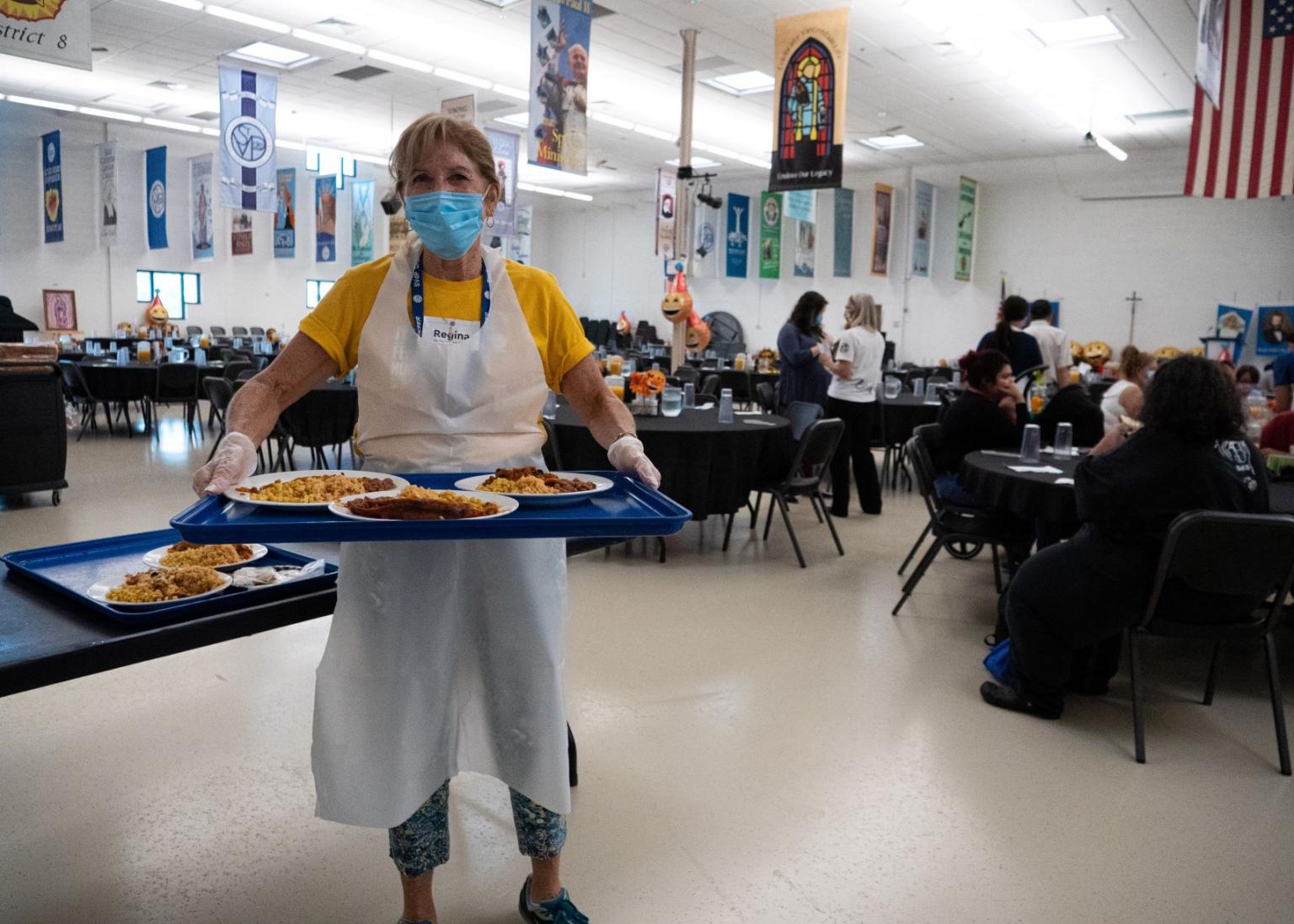 Family Dining Room reopens for dine-in
See photo gallery below from Oct. 4 opening night, just in time for the holidays!
As the tablecloths came out and the kitchen aromas wafted into the Family Dining Room at St. Vincent de Paul, staff and volunteers couldn't help but shed a few tears from pure, overwhelming joy.
"I'm just so happy to be in here doing this again," said Jim Chase, a longtime volunteer. "You don't know how much you loved and missed it until it was gone."
Not since pandemic operations took effect on March 16, 2020 and meals moved to the drive-thru, had staff and volunteers seen the Family Dining Room space come to life again for its weeknight dine-in magic of good food, family and educational fun with the adjoining Dream Center.
"It's another moment in history," SVdP Director of Food Services Danielle McMahon said. "Finally, we get to be in here again as one big family."
The big reopening has been patiently awaited as SVdP wrapped up temporary emergency heat relief shelter that occupied the space nightly from June 9 through Sept. 30 and kept more than 2,000 people experiencing homelessness inside and off the street during the extreme summer heat.
But as of Oct. 4, the Family Dining Room is back to its old self. Of SVdP's five charity dining rooms, it is the only one shifting entirely away from to-go meals in favor of its restaurant-style service where volunteers come and wait on tables.
"Should we see a decline in attendance of the new families we saw coming through our drive-thru, we'll reconsider offering the to-go model as well, but for now — logistically — we had to pick a lane," said Danielle, who noted that achieving the educational advancement and systemic change offered by the Dream Center in conjunction with the meal is just not the same through the drive-thru.
The shift comes just in time for the holidays, which SVdP intends to celebrate with families in person in safe, social-distanced ways with masking currently still required indoors across all campuses except while eating. Beyond those measures, it is set to be a spirited season as usual.
Catch all the magic of opening night in the photo gallery below.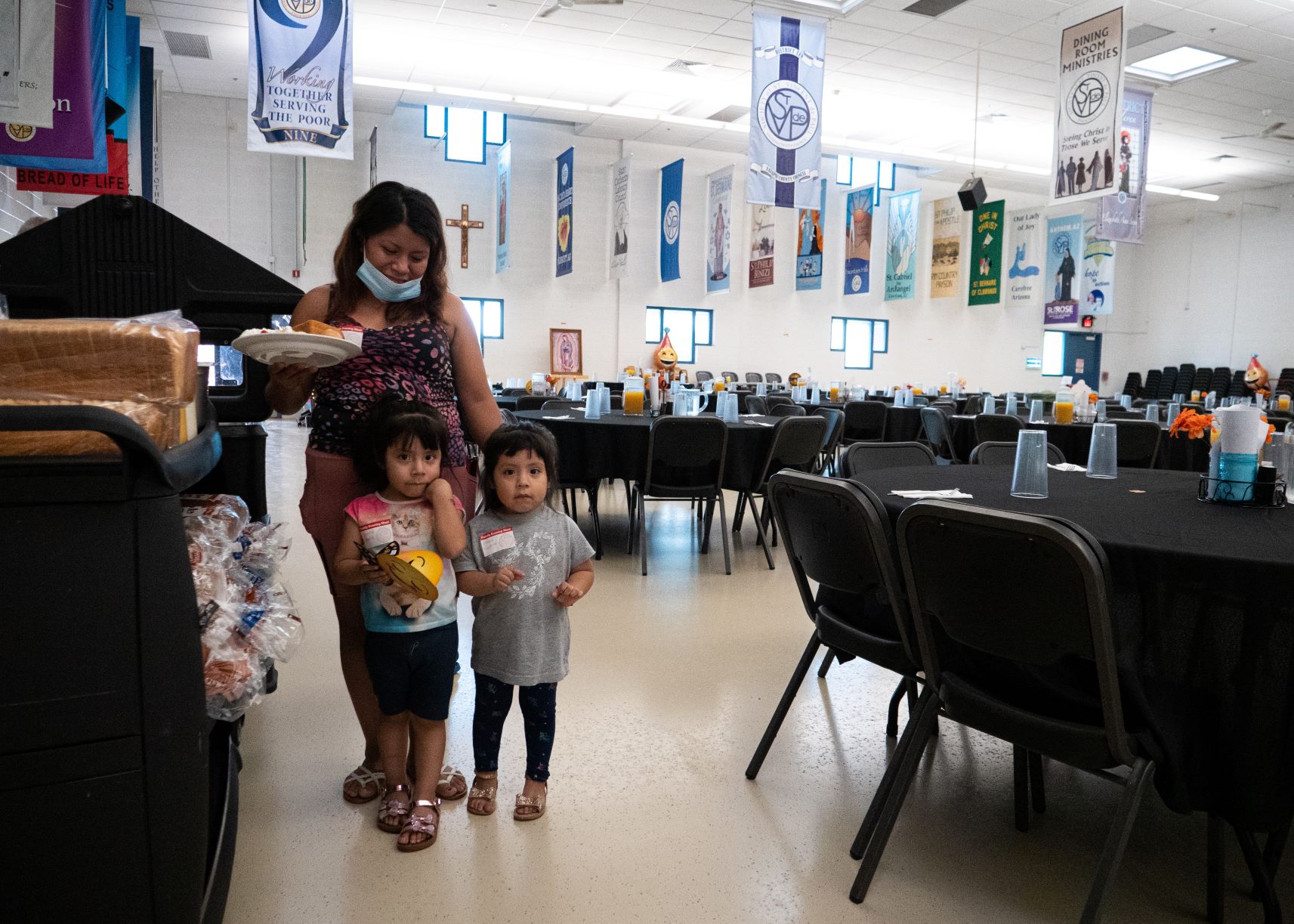 Some of the first families arrive for family evening meal, beating the 5 p.m. rush when the room fills. Family evening meal happens every weeknight from 4-6 p.m.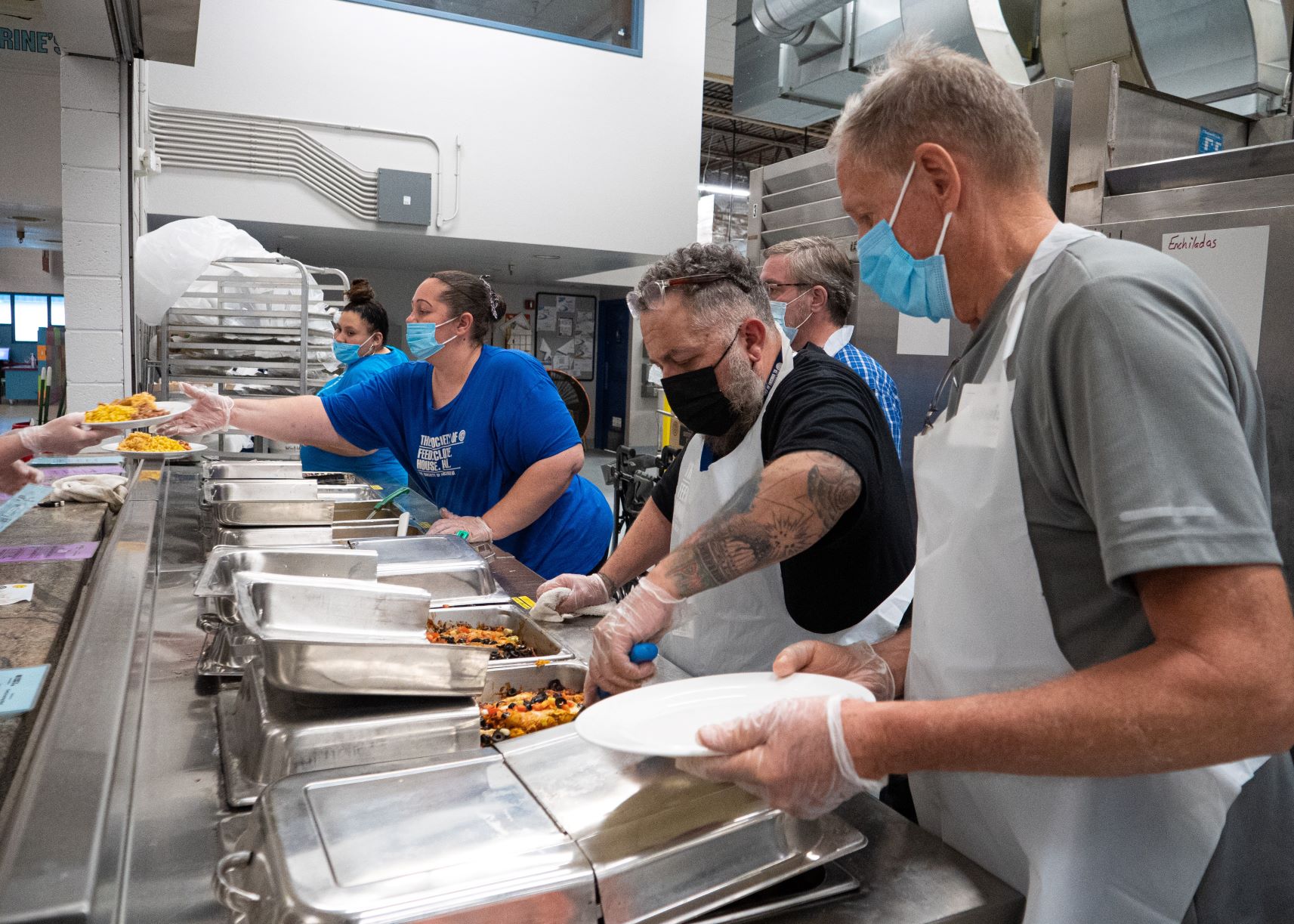 Kitchen staff and volunteers served on the line, plating up orders for volunteer servers. Menu options for the night included beef enchiladas or pork fajitas. Both came with a side of rice, beans and veggies.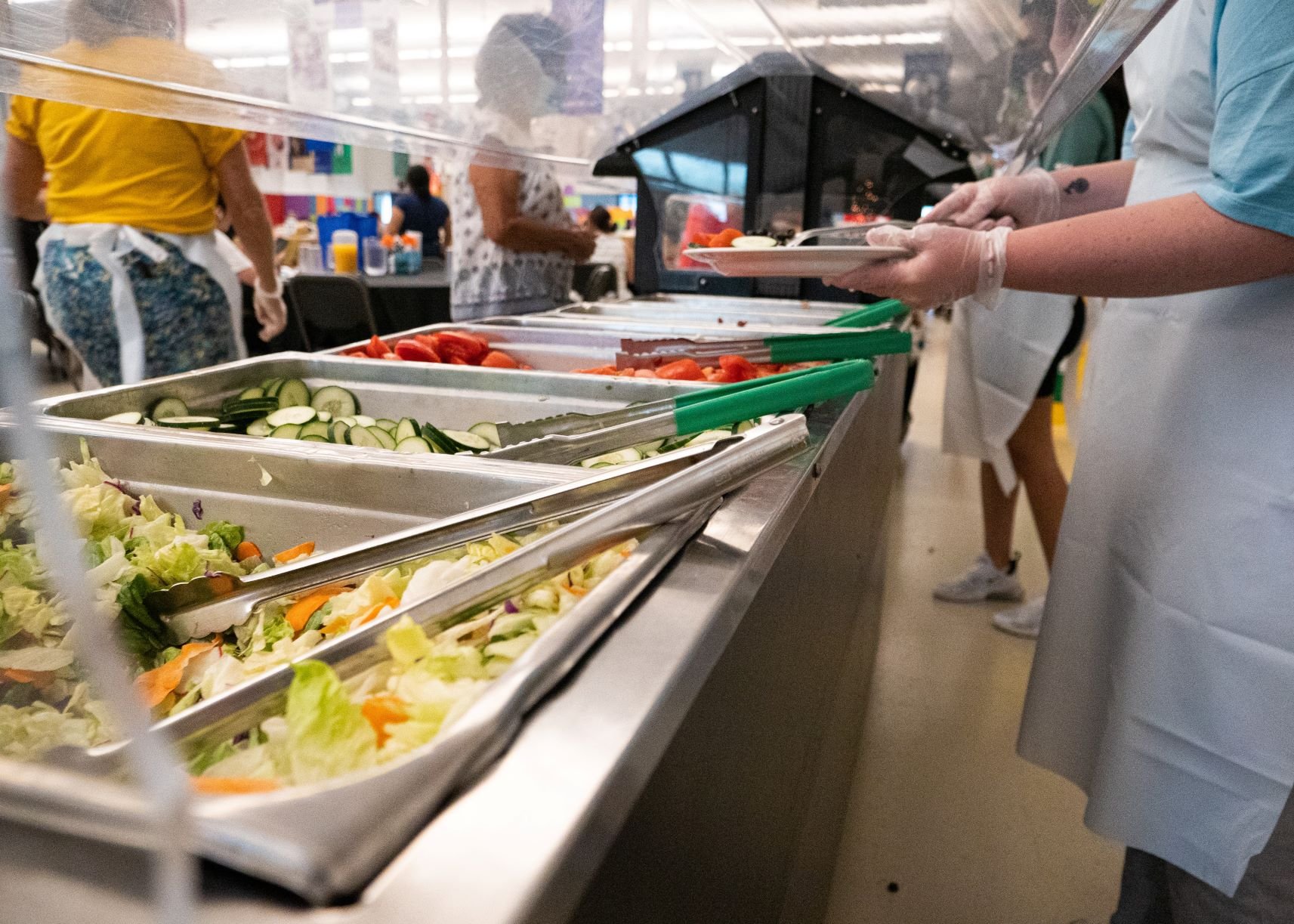 Of course, SVdP accompanied the meal with its much-beloved salad bar made up with a combination of fresh ingredients from the nonprofit's Urban Farms program and donated foods.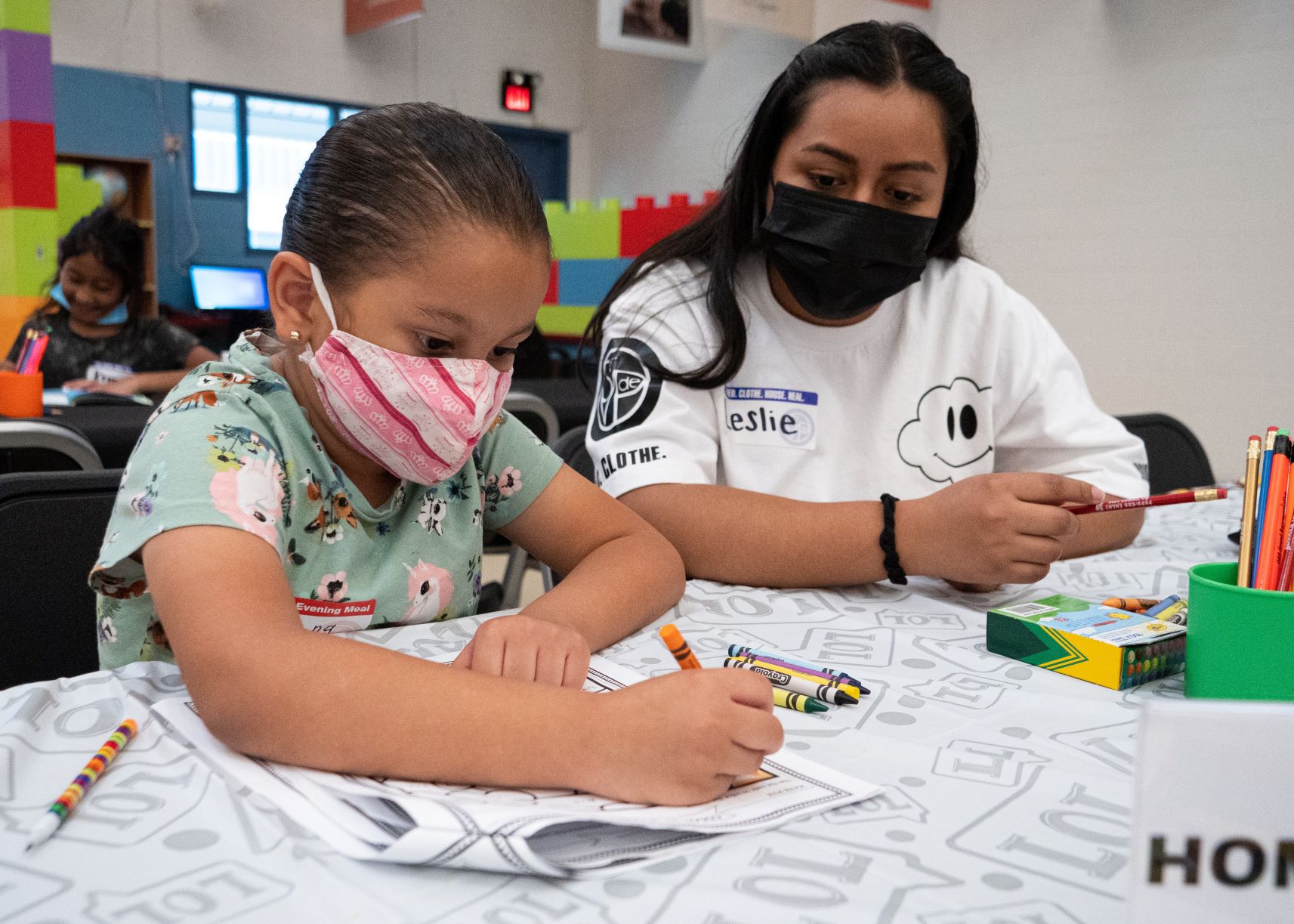 The educational Dream Center also reopened alongside the Family Dining Room, offering kids a place to learn, explore and expand their minds while accessing a free, nutritious meal. Here at the "Homework Table" a volunteer helps one student work through her homework packet before the next school day.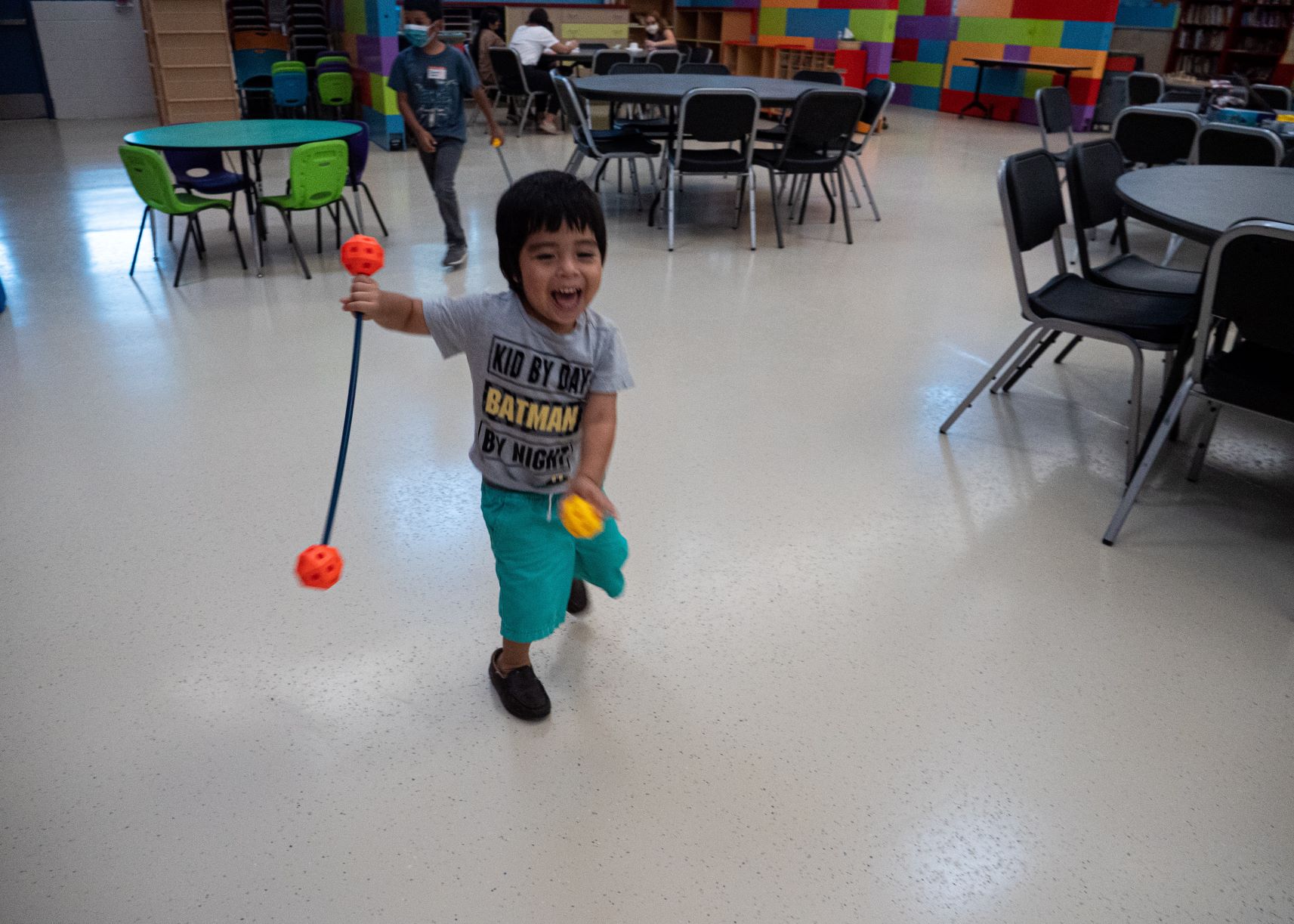 And while there was time for study, there was also time for play. "The kids needed to run around and play like this again," a returning mom shared.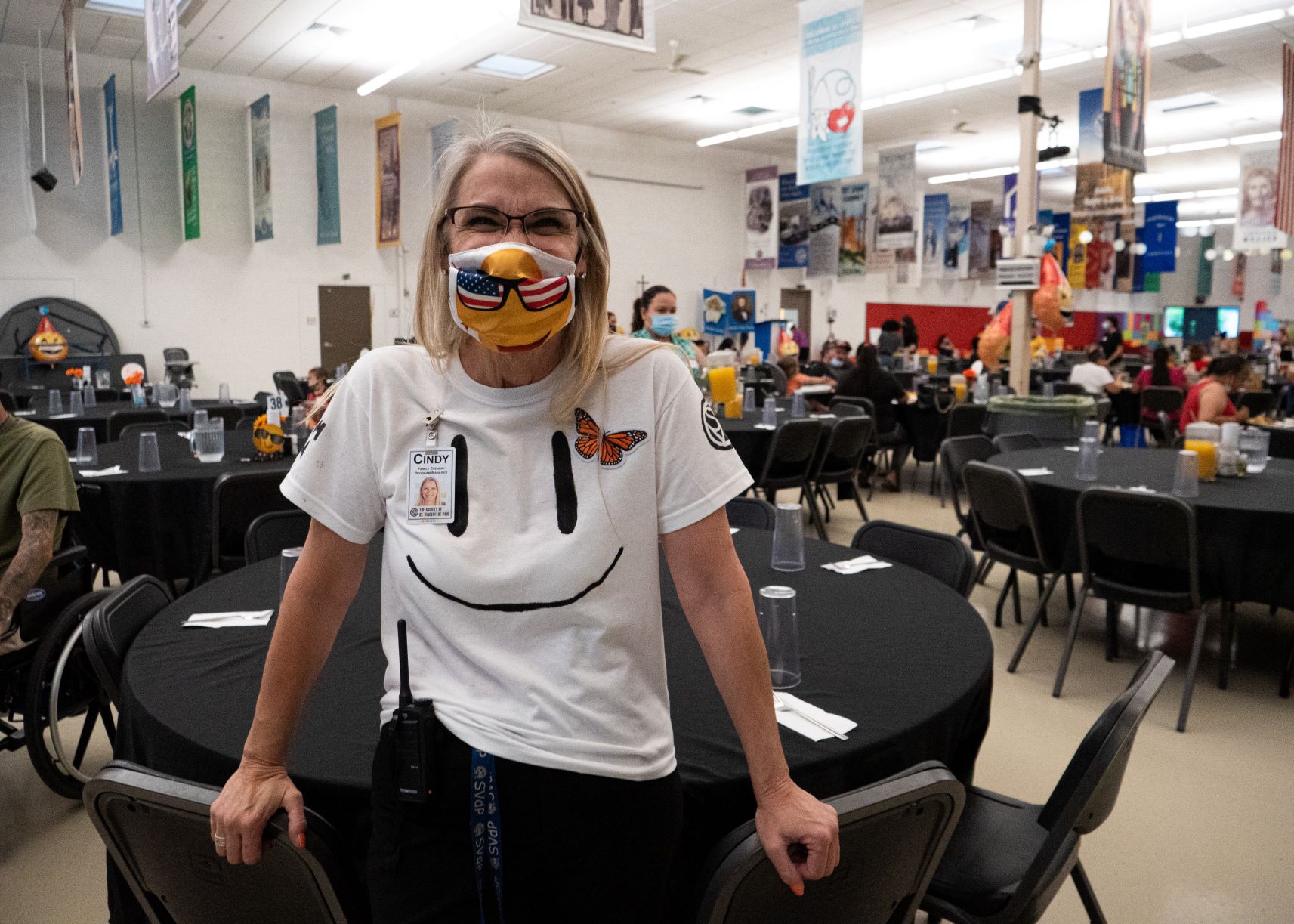 Family Evening Program Manager Cindy Bernardo takes a moment to soak in the joyful atmosphere she's worked hard to bring back after more than a year of operating SVdP's Family Drive-thru. "Some of these kids and parents, it's their first time being in here," Cindy said. "I hope they feel welcome even if this space is new to them. For those of us who knew this dining room before the pandemic, it's beautiful. And tonight, it doesn't feel any different."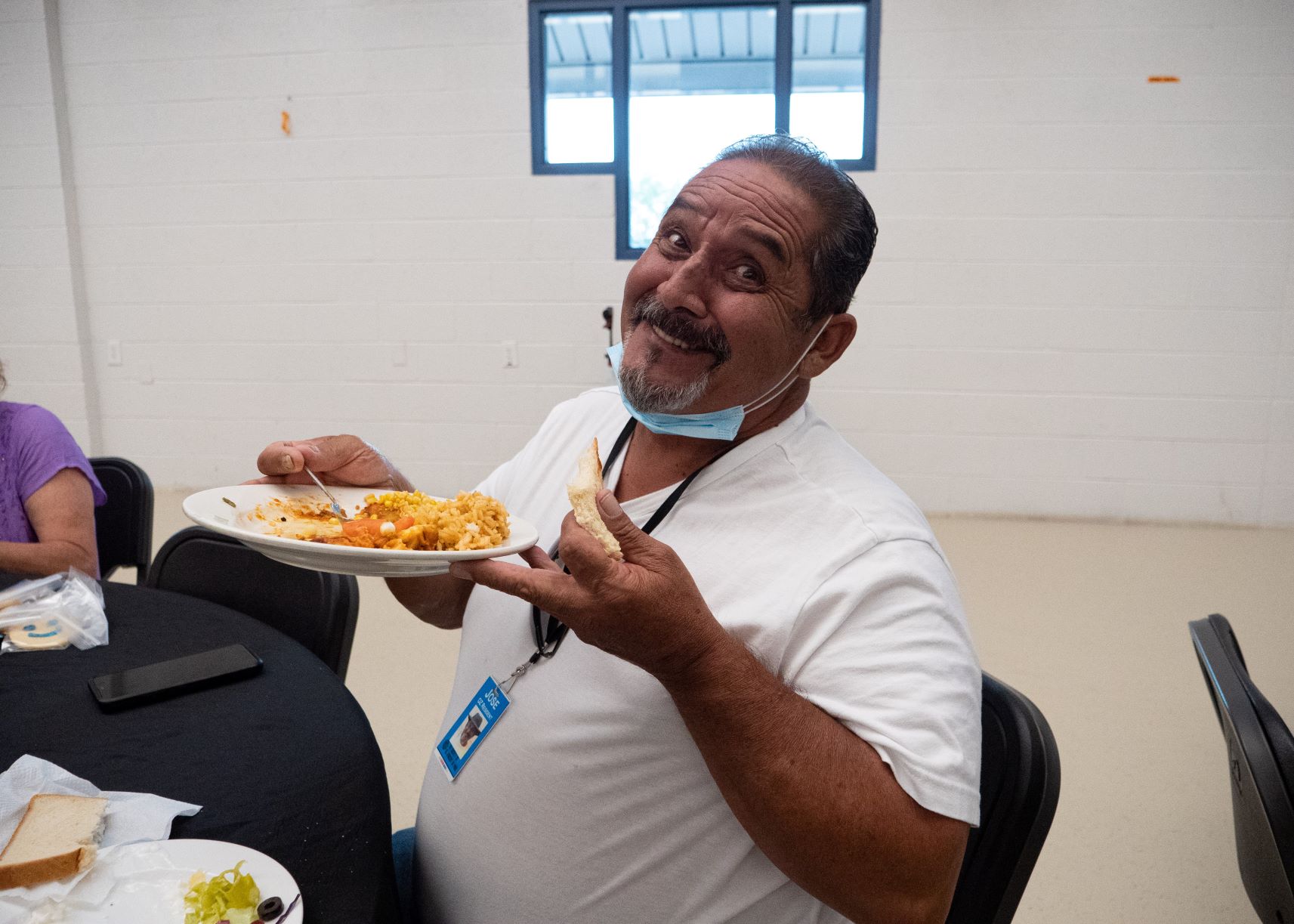 Jose, an Ozanam Manor resident from across the street in SVdP's transitional shelter, smiles excitedly as he enjoys the delicious meal. His gratitude highlights an additional note of happiness, which was welcoming back Ozanam Manor residents to the Family Dining Room, where they share in the meal service and have their own special section. For many current residents, it was their first night dining in with the rest of the families.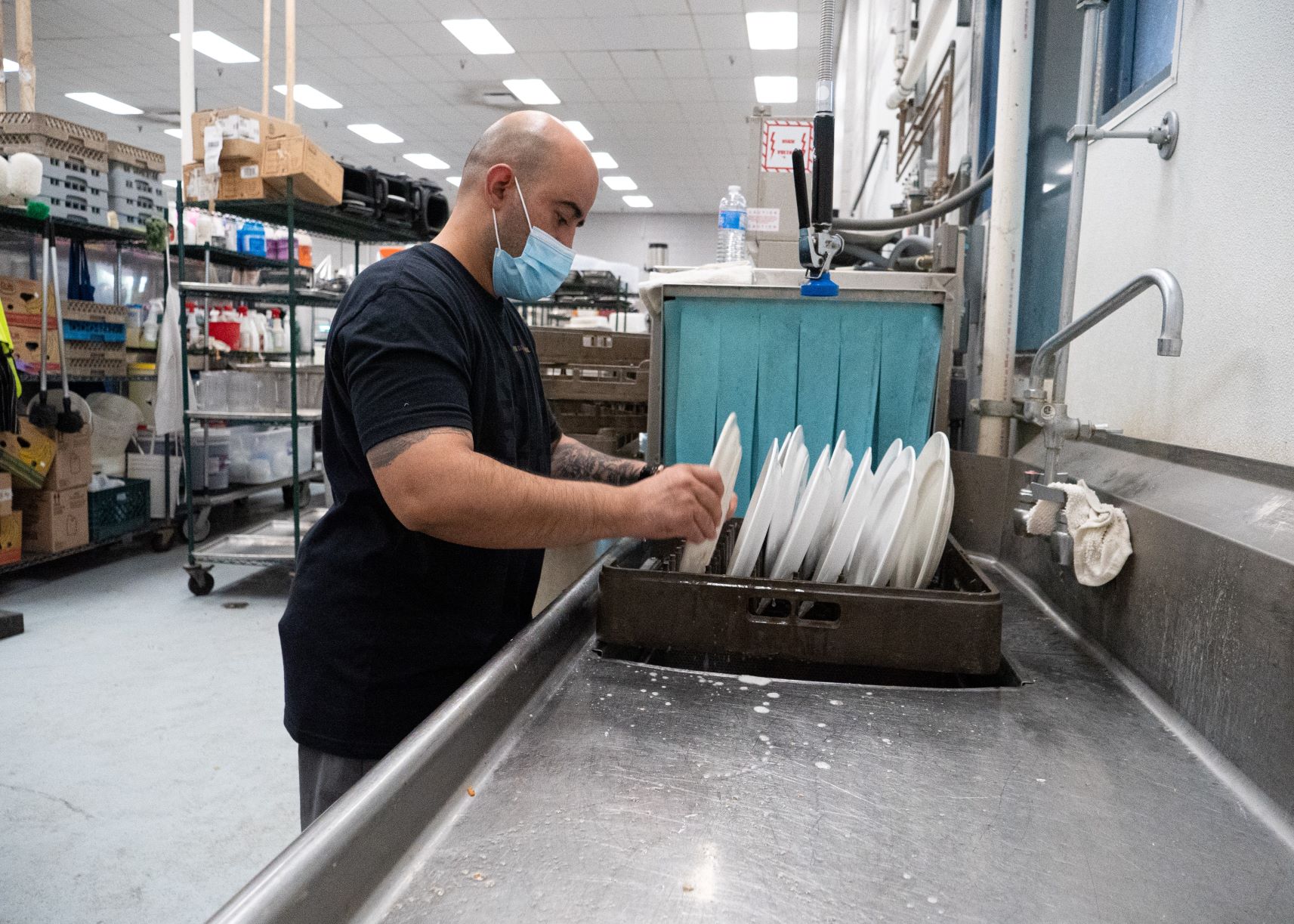 It even felt good to have dishes to do again at the end of the night after having stored stacks of them away during the pandemic when to-go meals required carryout packaging instead.
Did you know it takes 45 volunteers a night to operate the Family Dining Room, Dream Center and kitchen? If you're ready to return to in-person service, SVdP is ready to welcome you back. Especially now with the dining room reopened and meals served every weeknight, we need more helping hands. Try it for a night or two or three. We promise you'll love the atmosphere and joy in service as much as we do.
stvincentdepaul.net/volunteer