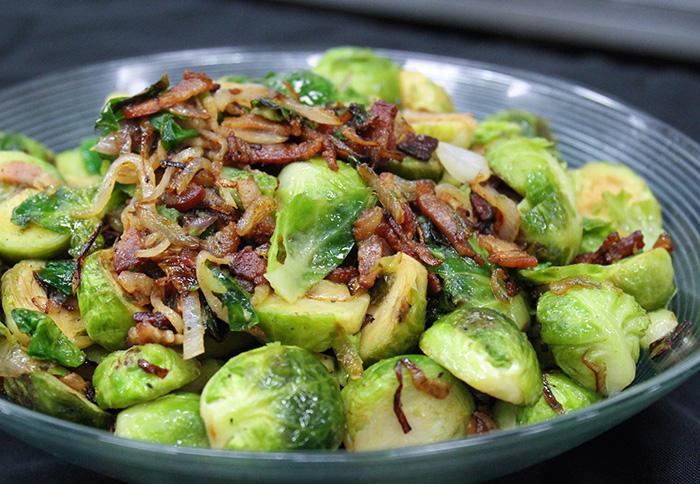 Farm to Fork: Using Brussels Sprouts in a Holiday Side Dish
Learn how to cook Pan Seared Brussels Sprouts with Bacon and Onion
In this month's Farm to Fork series, as many gather together for special family meals, we are featuring a delicious holiday side dish of Pan-Seared Brussels Sprouts with Bacon and Onion. In addition to the recipe, you'll also learn some health benefits of eating Brussels Sprouts, with information provided by our Family Wellness Program.

Brussels sprouts are commonly cooked by boiling, steaming, stir firing, grilling or roasting. They are a traditional cruciferous winter vegetable and can be found in many grocery stores or your local farmers market. Brussels sprouts provide high levels of vitamin C and vitamin K, and a modest amount of dietary fiber.

We hope you enjoy the recipe and are able to share it with friends and family during this special season!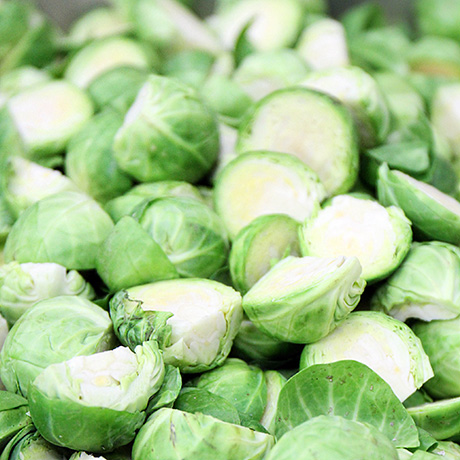 Pan Seared Brussels Sprouts with Bacon & Onion (Serves 4)

Ingredients:

4 strips of thick-cut bacon
2 tablespoons of butter
1 pound of Brussels sprouts, halved
1/2 of a large onion, chopped
Salt and pepper to taste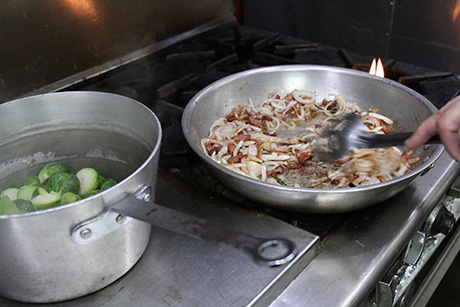 Preparation:

Cook bacon in a large skillet over medium-high heat until crispy. Remove the bacon and place on a paper towel-lined plate, then roughly chop. In the same pan with bacon fat, melt the butter over high heat. Add the chopped onions and brussels sprouts. Cook, stirring occasionally, until the sprouts are golden brown. This will take approximately 8-10 minutes. Season with salt and pepper to taste, and toss the chopped bacon back into the pan. Serve immediately and enjoy!


We'd love to see the dishes you prepare from our Farm to Fork series! Tag us on Facebook, Twitter or Instagram with your posts using #SVdPFarmtoFork.