Remote video URL
SVdP launches new 200-bed heat relief shelter
The shelter is a collaboration of St. Vincent de Paul, Community Bridges, Inc., the City of Phoenix and Maricopa County to pilot a regional approach to homelessness in time for summer
Late Friday afternoon on May 13, there was a slow peacefulness about the large, air-conditioned space inside the new heat relief shelter run by St. Vincent de Paul (SVdP) in collaboration with Community Bridges, Inc. (CBI) and made possible by the City of Phoenix and Maricopa County.
Two men snoozed on a couple of couches in a day room just off the dining hall — a summer afternoon siesta familiar to so many Arizonans during the height of the day's heat. But for these two, the rest was long-awaited and cherished even more so after living on the street.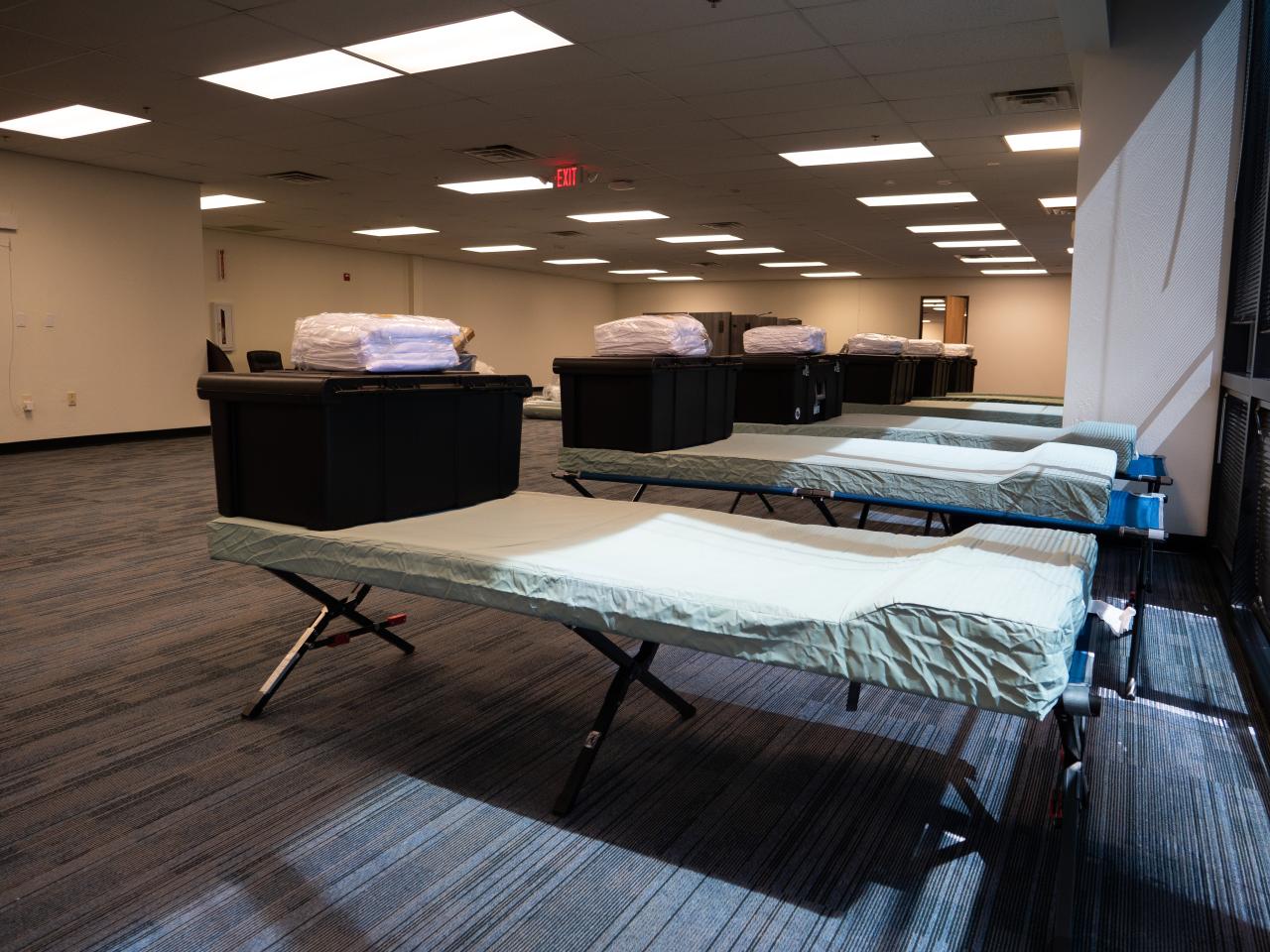 The shelter's soft opening meant these men were among the first welcomed into the program, which is still ramping up services but slept 10 people its first night. Eventually, the shelter is expected to sleep a total of 200 men and women after a careful and methodical opening over the next 30 days.
Located on 28th Street and Washington Street in Phoenix, the shelter prioritizes solving homelessness in the direct neighborhood first. It is a closed-campus program, meaning that there are no walks up. Residents must be referred by partner agencies. Once enrolled, each resident's bed belongs to them until they achieve more permanent housing.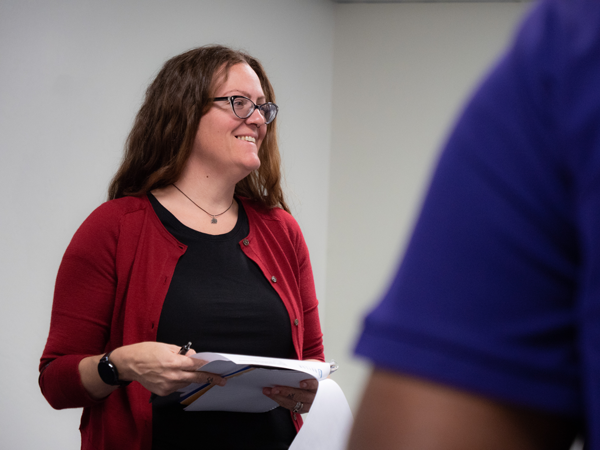 "We have to think about this program like a pipeline to housing."
- SVdP Shelter Program Manager Jennifer Morgan
"So while we may have only 200 beds at a time, as each person transitions to housing, a spot opens to invite a new resident to start their journey toward stability and home," Morgan said.
A 24/7 operation, the shelter offers:
Dignified temporary room & board
3 meals a day
Showers, laundry, fresh clothing & hygiene items
Case management
Workforce & volunteer opportunities
Substance abuse & mental health support
Regular neighborhood upkeep & beautification
Programming & recreation
24-hour safety & security for all
The shelter has an intense focus on serving as a guided path not only to housing but to rediscovering stability and productivity as an engaged citizen in the community. The model is envisioned to be THE example for future pocket shelters across the Valley, helping to decentralize homelessness services.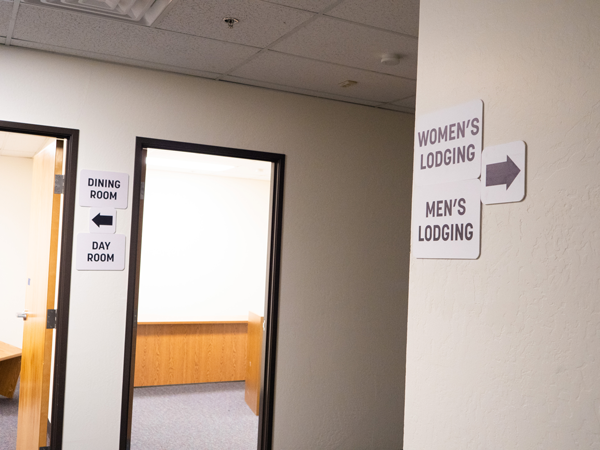 The City of Phoenix and Maricopa County together provided $4 million to fund the operations through October with sights already set on continuing the program into the future. Arizona Public Service and Valley of the Sun United Way both backed the project with an additional $100,000 and $20,000, respectively.
SVdP staffs the shelter program and coordinates community partnerships and resources. CBI does community outreach to refer people in the immediate area experiencing homelessness and offers case management.
"It's a great privilege and responsibility to be one of the lead partners on this pilot program."
- Jessica Berg, SVdP Chief Program Officer
"We like to think that City and County chose SVdP for not only our proven track record of running a successful shelter," Berg continued, "but also for our culture of dignified service, kindness and working collaboratively with our neighbors."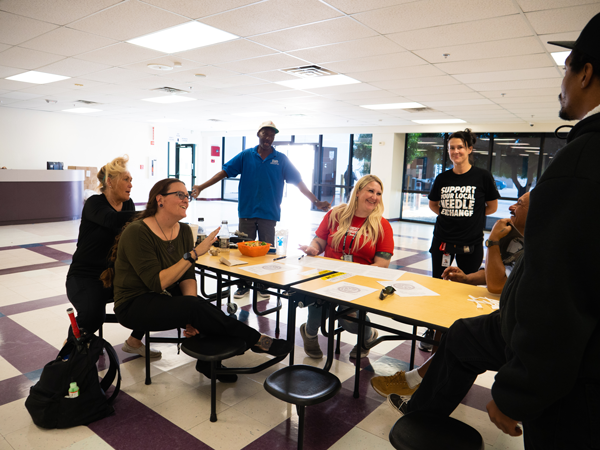 CBI President and CEO John Hogeboom described his organization's outreach efforts as "24-7 teamwork that represents the height of what we can do" to serve the community and men and women in crisis.
"In the Valley, we understand that heat isn't an inconvenience. Heat can and does kill," said Hogeboom. "CBI's Outreach Teams balance preserving human life with maintaining the dignity of every person in crisis and delivering the resources these folks need at the moment they need it most. Emergency psychiatric care, medical attention, a shoulder to cry on, a ride to the shelter..."
"Whatever it takes to get those experiencing homelessness off the street when it's blazing hot outside. That's what our teams are prepared to do."
- John Hogeboom, CBI President and CEO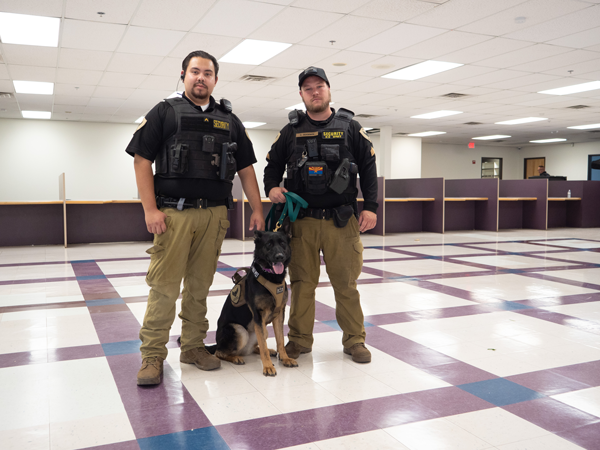 Last year, SVdP sheltered more than 1,700 people during the summer months in an emergency heat relief shelter, which is believed to have contributed to the decrease in the number of heat-associated deaths among the homeless population compared to 2020's data. Still, Maricopa County recorded 338 heat-associated deaths in 2021.
"That's why our staff is pouring its heart and soul into not only having a successful program, but a thriving one that saves lives and solves homelessness while being a productive and positive presence in the neighborhood."
- Jessica Berg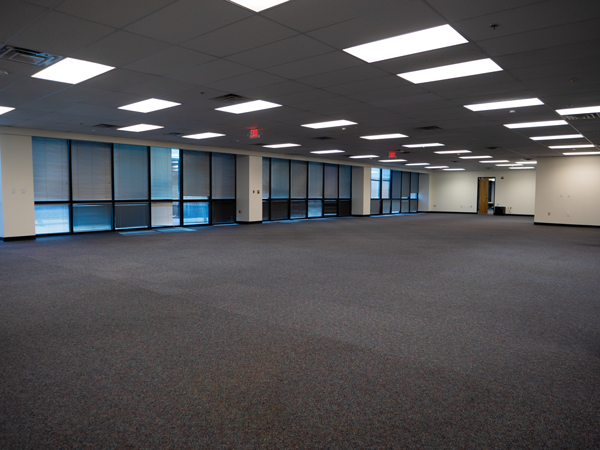 In the weeks leading up to the limited-opening, SVdP and CBI teams hit the pavement to engage both neighbors and the people living on the street in the area with the hope of offering the neighborhood a positive solution to the homelessness they're experiencing.
"It's been weeks of preparation, community outreach, listening to neighbors and gathering resources and supplies to get up and running," Morgan said.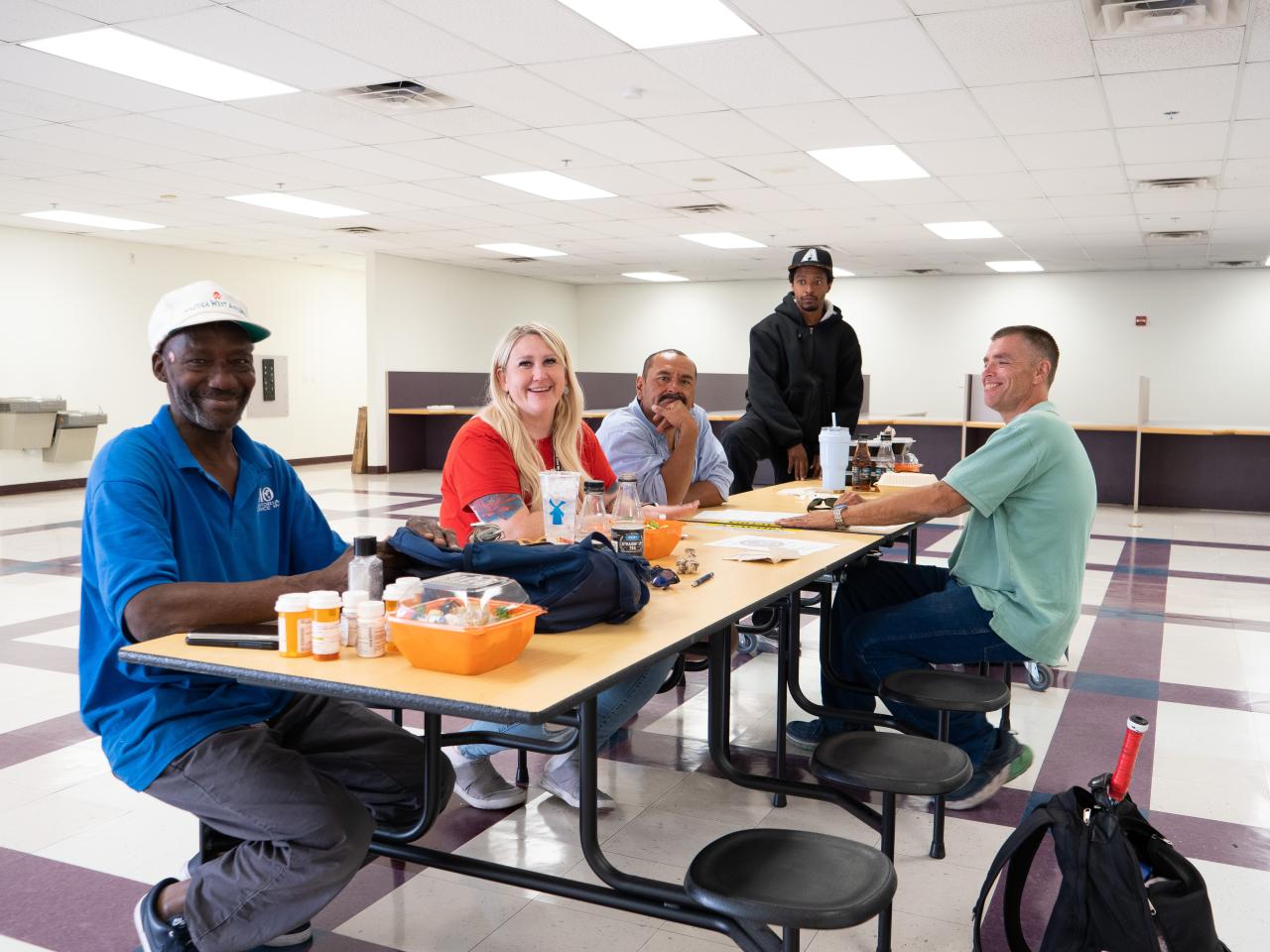 Back inside the shelter on Friday there was a quiet electricity, an excitement in the air as the first residents checked in.
"I'm just so excited, I want to give them all a big hug," said Morgan, who has a history of lived experience with homelessness and knows the journey on which these men and women are embarking. Many of the staff offer similar shared experiences.
"We have all navigated these processes and these services through these providers," Morgan continued.
"We have faced the hopelessness of trying to figure out how to change your life, and we want to bring hope to the people who come here."
- Jennifer Morgan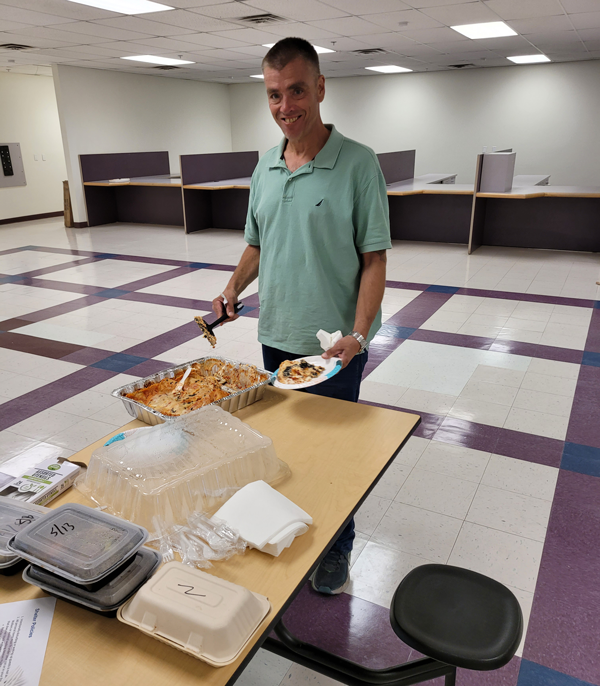 That positivity, encouragement and welcoming was palpable. Already, the residents felt assured and hopeful that this really could be something new.
"It's huge. I've got butterflies in my stomach," one young man said. "It's gonna be a whole new move, a new life, a new path for me."