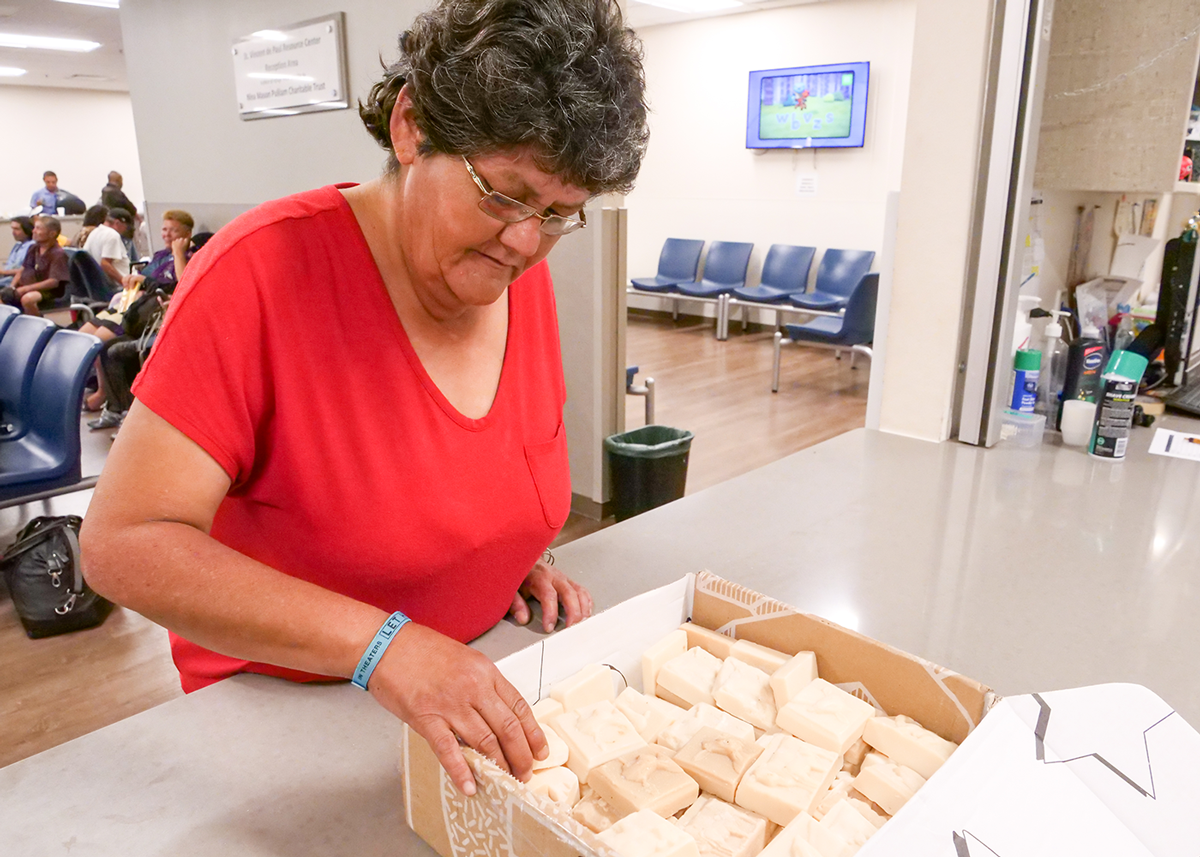 An unexpected gift from a Minnesota farm
Family donates organic, handmade soap for St. Vincent de Paul guests
A couple of weeks ago, a simple brown cardboard box decorated with only an address label and no return address arrived at St. Vincent de Paul. The mystery box came bearing a gift — multiple organic, handmade bars of soap created from goat's milk.
SVdP staff began investigating the source of the extremely cute, mystery soaps that were pastel and goat-shaped with a single black sheep bar placed atop the batch. They traced the logo and design back to Fairchild Lamb and Wool Farm, located in Minnesota and run by a family who regularly donates batches of their homemade soaps to nonprofits and shelters across the U.S.
"My most favorite thing is giving back to the community," Suzanne Fairchild said. "I need to broaden my giving to other communities other than the states around us."
The box of soap immediately went to SVdP's Resource Center, where families and individuals in need of help are compassionately offered showers, clothing, shoes, counseling, referral services and bill assistance among other services. The center sees about 200 people a day, with many guests coming in off the street for a bit of respite and recharging.
Aside from meeting a hygiene need, the cute animal design and convenient size of the soaps made them popular and easy to keep and carry.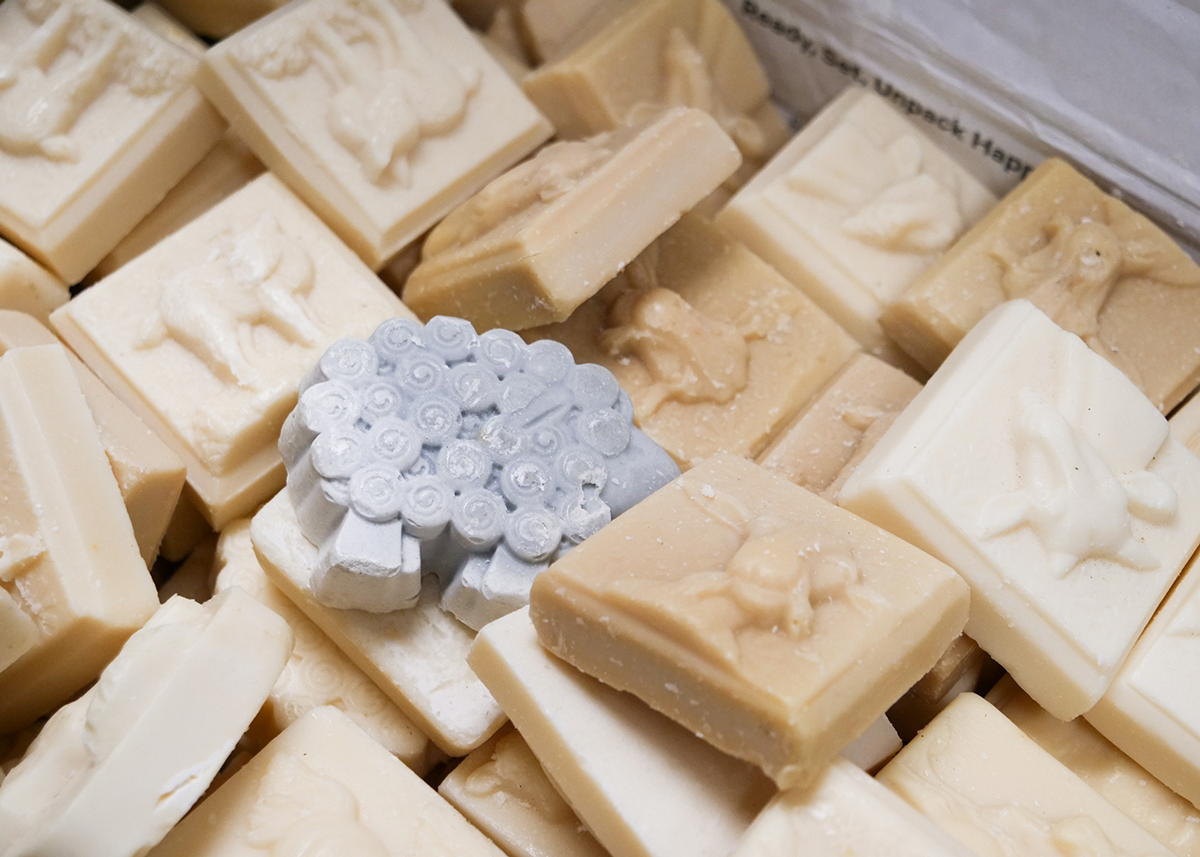 Yvette Sena, a support specialist at the Resource Center, said that guests absolutely loved the soap and that they told her it left their skin feeling soft.
"When we receive stuff like this, it makes me happy," Yvette said, "because I know it will probably make a lot of our guests happy too."
Fairchild Lamb and Wool began in 2005 when Suzanne and Ron Fairchild got married. The couple craved a more sustainable method of niche farming and set their sights on raising a quality, commercial grade cross of sheep that was good for both meat and wool.
The idea to create organic, handmade goat milk soap began when the family noticed that they had acquired quite a large supply of goat milk that was used to feed orphan lambs and calves. In order to not waste any of the milk and to free up space in the freezers, Suzanne and her children decided to make homemade soap and enter it as a 4H project.
The family found an old recipe and tweaked it to make it their own, and their soap ended up winning at the fair. After using it themselves, the Fairchild family fell in love with it and decided to make more and offer it for sale.
However, these soaps are not just for sale. On a regular basis, the children choose a homeless shelter to send a box filled with an assortment of goat-shaped soaps. So "they'll have some cute soaps to give away."
This month, they chose SVdP.
"We receive all kinds of donations," said Terri Thomas, who accepted the box at SVdP's front desk, "but it's always special when we get such a high-quality item from someone who made it by hand and with love."