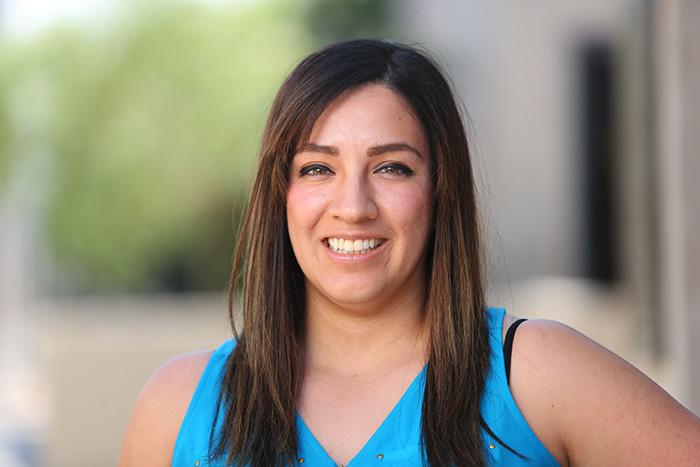 Volunteer-Turned-Dietitian Wins Preceptor of the Year
Family Wellness Program RD awarded for mentoring future dietitians at SVdP
Nearly ten years ago, Elva Hooker, St. Vincent de Paul Family Wellness program clinical manager, was your typical college student. She was working part-time as a bank teller and was pursuing her undergraduate degree with a major in Spanish. She didn't know what kind of job she wanted after college.

During her senior year, all Spanish major students were asked to complete a semester-long internship translating for a business or organization. As fate would have it, Elva ended up translating for patients in the medical clinic at St. Vincent de Paul.

Unbeknownst to her at the time, it was during this semester that her career path would take a surprising new trajectory. Yolanda Konopken, current SVdP Family Wellness program director, saw great potential in Elva. Near the end of the internship, she pulled Elva aside and offered her a job in the clinic, which provides medical and counseling services for adults, families and children who are at risk for diabetes or pre-diabetes. Elva jumped at the opportunity.

"I just fell in love with the people, the philosophy, the vision, and the outcomes. When a patient has a good outcome and becomes healthier because you were able to give them a little pearl of knowledge, well I thought that was incredible," says Elva.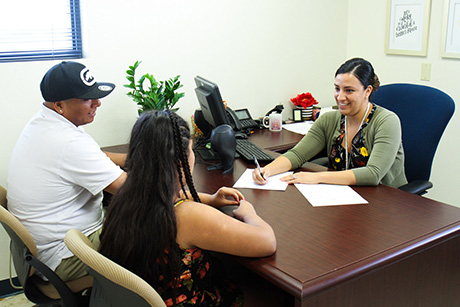 After earning her Spanish degree and only a few months after starting at SVdP, Elva returned to ASU to pursue her nutrition dietetics degree to become a Registered Dietitian (RD). This took several years, but Elva never gave up and she continued working full-time in the clinic as a Community Health Coordinator, teaching classes and helping to triage patients.

One important requirement of becoming an RD is completing an internship. This internship is similar to a doctor's residency. Typically lasting for 9 to 11 months, students go through rotations lasting a few months at a time at different medical facilities. Medical professionals at each facility (also known as preceptors) mentor these interns during their rotation.

Elva completed her internship through a distance program at Iowa State University and officially became a Registered Dietitian two years ago. She attributes much of her achievement to Yolanda.

"She has guided, mentored and supported me throughout this whole journey," she says.

After becoming an RD, Elva says her role in the clinic didn't change too much. That's because during her six years in the clinic, she had slowly been taking on more responsibilities such as administrative duties, training staff, learning how to budget and interacting with Human Resources and Accounting.

What did change is that she started to treat patients and she became the clinic's official preceptor.

SVdP's Family Wellness program is also a mentorship program. For many years it has provided a place for dietitic interns to complete a rotation in order to complete their RD internship. And until Elva became an RD, Yolanda was the preceptor.

During the last two years, Elva has assumed this role, mentoring a total of 15 students.

"Elva is an outstanding example of what one can accomplish by enthusiastically committing to a cause that one believes in," says Yolanda. "She started as a student volunteer translator, intending to be at the clinic for a semester or so. What it has turned into has become her passion and, ultimately her life's work in providing wellness services to underserved families."

Elva's outstanding example has even turned the heads of the Maricopa County Department of Public Health. The program's WIC track dietetic interns are the same interns that spend time with Elva during their SVdP rotation. And this year, the interns have chosen Elva as their "Preceptor of the Year."

After her rotation, one student said, "Elva is a great preceptor in that she pushes you to work hard and therefore the results are very rewarding. Not only is she challenging, but she's very kind and is an excellent mentor and RD. She's great with the clients and really has a connection with them, which as an intern, is inspiring to see."

Elva recently accepted this award from the Maricopa Country Department of Public Health and was incredibly grateful for the recognition.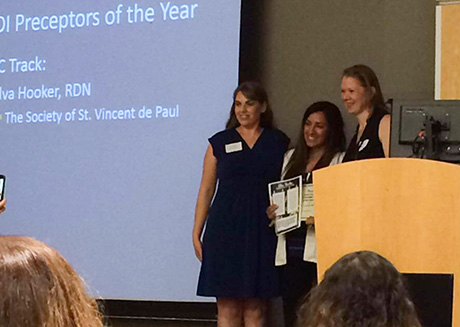 She also shares that her career is only just beginning. Next on her plate is sitting for another exam to become a Certified Diabetes Educator (CDE).

"I highly believe that you always need to grow as a professional, especially in this line of work. I tell my interns and staff that they need to be just as good as medical professionals in other clinics and hospitals, so we can show the effectiveness of community health workers who treat low-income families, and so that we're seen as experts in the community."