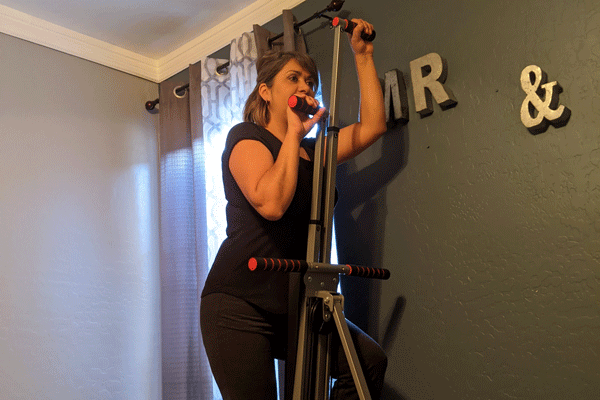 Step into a remote patient's wellness journey
Virtual wellness courses increase rural access and help Leticia Diaz make physical activity and healthy eating an achievable lifestyle
St. Vincent de Paul continues its 2021 Mind.Body.Spirit. wellness blog series. Below is the second part, which aims to inspire wellness of "the Body" by sharing one patient's success through SVdP's Ben & Catherine Ivy Center for Family Wellness.

Leticia Diaz likes taking walks.
She knows she needs at least 150 minutes of exercise per week — something she learned in a St. Vincent de Paul diabetes prevention course she's taking online. The course is taught by her daughter, Monica Diaz, who is a Registered Dietitian Nutritionist in SVdP's Ben & Catherine Ivy Center for Family Wellness.
Participating in the center's classes wasn't always an option for Leticia. She lives almost four hours northeast of Phoenix in the rural town of St. Johns, Arizona, where Monica grew up. The long drive means that Leticia hasn't once set foot on SVdP's campus.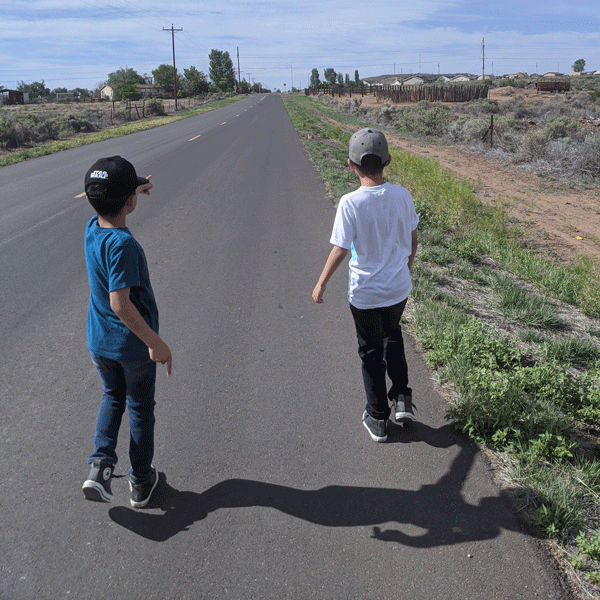 But the wellness center's pivot to virtual services (in response to the pandemic) opened access to a wealth of health resources for people living rurally. The center that previously focused on in-person services has now expanded its reach to more than 60 zip codes across the state and country through its new virtual format. That increased access is critical to remote towns like St. Johns, which has a small community clinic, but doesn't offer specialty care. To see a specialist, people drive anywhere from one to two hours to the nearer smaller cities of Show Low or Flagstaff.
Virtual access to an expert nutritionist was especially good news for Leticia in the summer of 2020. Her husband's lab test around that time showed high blood sugar levels, and Leticia herself had slightly elevated cholesterol.
Given that Leticia has a couple of extended family members who already have diabetes, she knew her family had to get moving and eat healthier.
"We don't have diabetes ourselves," said Leticia, who has two little boys and another adult daughter in addition to Monica. "But with my husband's glucose being a little high, I was worried, and I wanted to take the classes so I could help our health through our food."
Not only could she now find specialty wellness help online for diabetes prevention, but she also had a great connection in Monica to get started.
"Growing up, there was always consciousness, the importance of being healthy," said Monica, reflecting on her family's health during her childhood. "But the steps of how to do it, that was missing. Everyone wants to get healthy but how? One of the benefits of our programming is that you learn the how in a very simple and realistic manner."
The diabetes prevention , "Prevent T2," (one of several course topics available) is a yearlong evidence-based lifestyle change program to prevent or delay type 2 diabetes. The sessions are built to empower participants with the knowledge to promote healthy eating strategies, physical activity and emotional wellness. Participants build their self-efficacy and find social support to maintain lifelong healthy lifestyle changes. Part of the program involves recording physical activity, weight tracking and food journaling.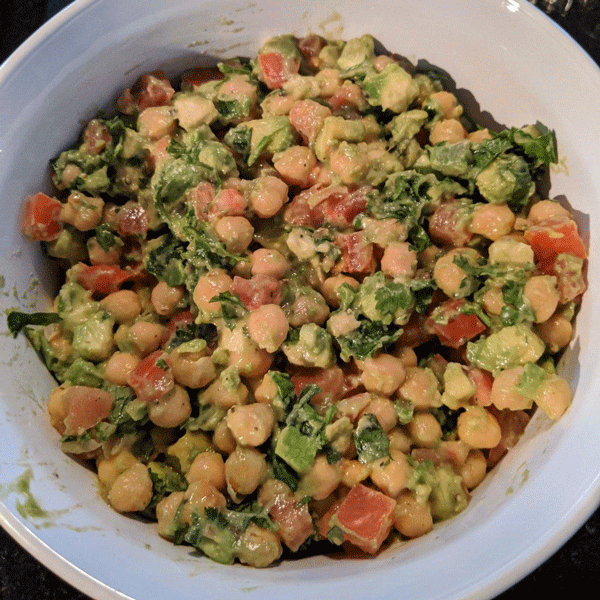 Leticia learned about portion control, eating in moderation, staying active and monitoring her health, especially in relation to blood glucose levels. She also learned that a healthier lifestyle doesn't have to mean a drastic overhaul of habits. A series of smaller steps and healthier decisions all add up to bigger change.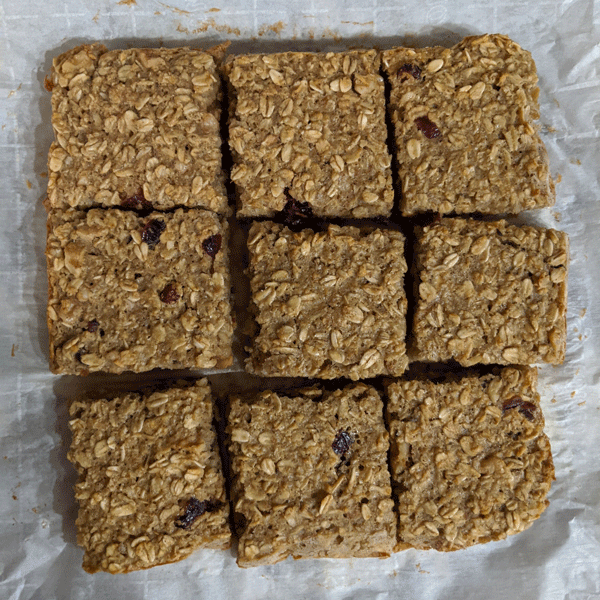 She started introducing more vegetables into her family's meals and balancing how many carbohydrates they have in a day. Now she snaps pics of portioned plates of veggies and sends them to Monica. Leticia's especially happy that her little boys (who can be picky at times) like eating cucumbers.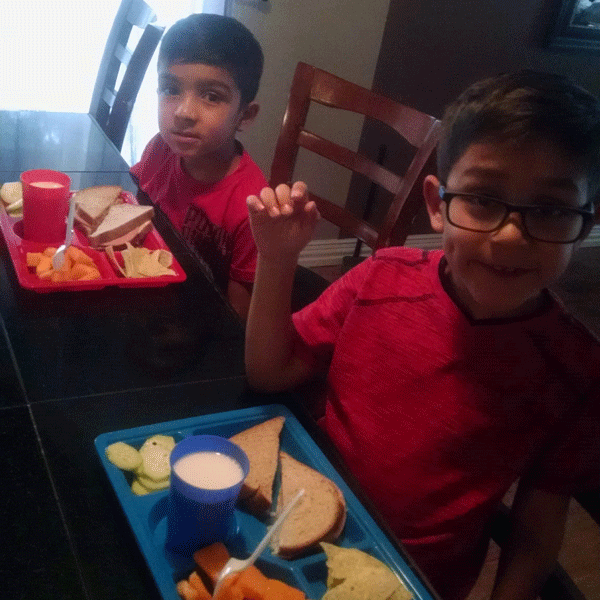 "Her knowing the information helped bring it to the entire household," Monica said, "and it helped my family make healthy choices, eat well and participate in physical activity."
On the exercise front, Leticia still tries to walk, but the cold weather up north has kept her inside. Instead of letting that keep her from moving, she decided to start weightlifting for the first time. She also uses a maxiclimber exercise machine for a full-body workout indoors.
"I feel good," Leticia said. "Energetic, more active. And I'm not that tired. I used to get tired easily, but I'm feeling stronger now."
More than six months later, she's happy to report that her husband's blood glucose is within a healthy range again, and he even lost weight. Her own cholesterol levels are also dropping, and she lost five pounds before the holidays. Now Leticia's new goal is to get her cholesterol down a little more before the end of the course.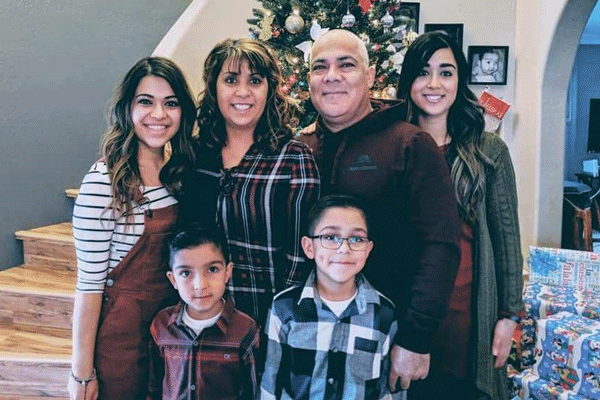 "I'm so proud of my mom," said Monica, who noted that her mother hasn't missed a single online class. There are 22 classes over the course of a year. Leticia has 17 of them under her belt after starting in July of 2020.
One thing she really appreciates is the community of support she's found online. Leticia has a tendency to be shy, but Monica loves that her mother has opened up in the online class and even spurred conversation. Especially during these times of social distancing, that community interaction can be a lifeline and help people stay on track.
"It's good to meet other people and you hear their stories. You learn from them," Leticia said. "At first you may feel scared, but later, with time you start to feel confident. You realize that everybody is in the same situation and on their own path to get healthier."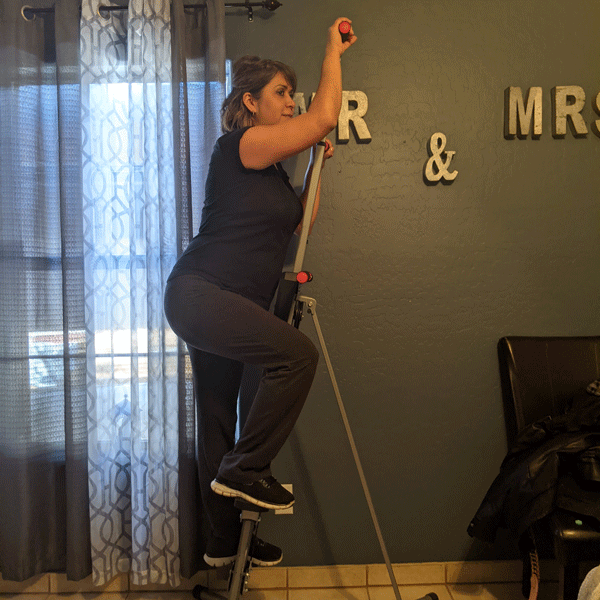 "Anybody can do it," Leticia continued. "If you believe in you, you can do it. I had to tell myself that everyday almost, 'I can do it. I can do it.'"
Beyond the health support, the Family Wellness team is also there to help participants navigate any technical difficulties they may have in accessing the virtual classes. Most importantly, they want to demystify how to achieve a healthy lifestyle and help connect people to trusted health resources. Now they can do that for patients no matter where they live.
Are you or someone you know ready to get moving and eat healthier? You may qualify for free virtual wellness classes offered through SVdP's Center for Family Wellness. Find a list of course topics and a link to register here. Or call 623-850-1143.
Read parts one and three of the Mind.Body.Spirit wellness blog series in these posts about "the Mind" and "the Spirit."