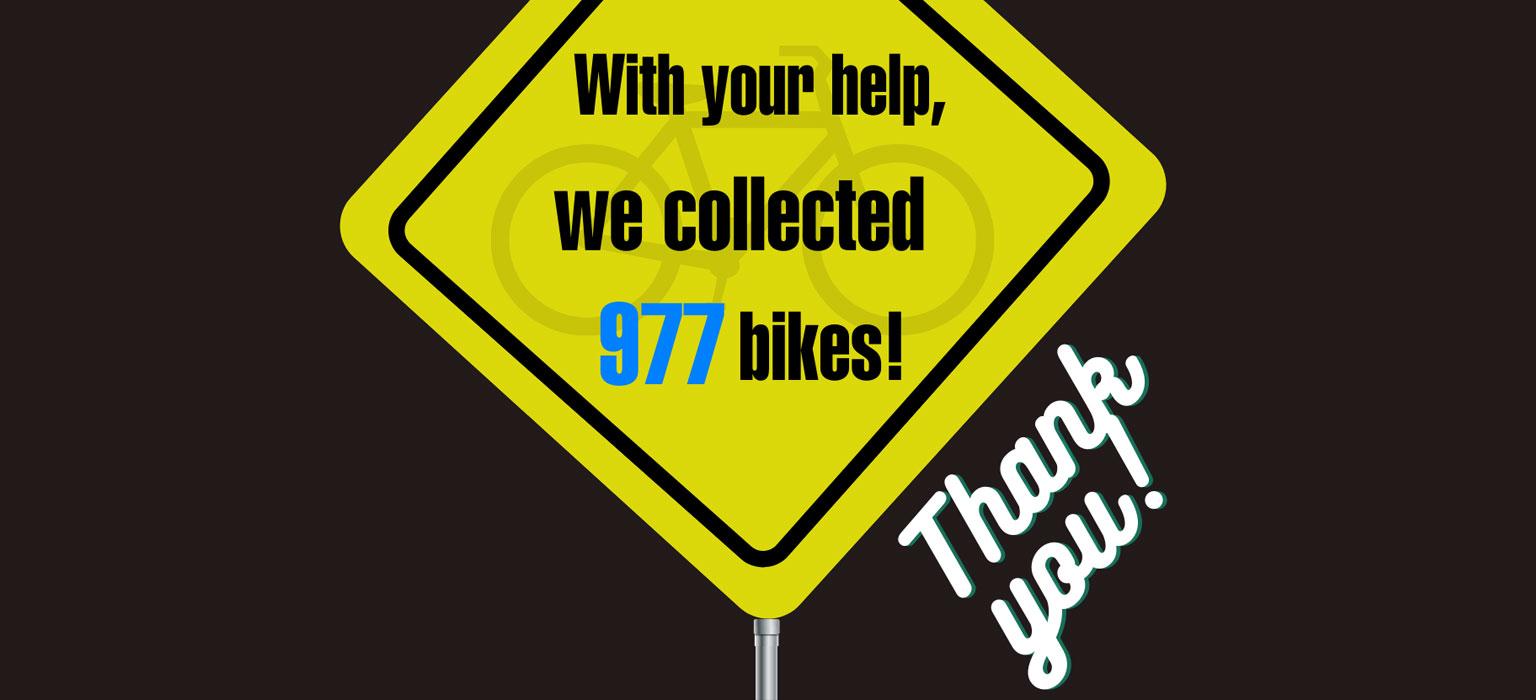 Thank you Bike Drive donors
Totals are in for 2022 Second Chance Bike Drive! Plus read about two very special bike donations.
Thanks to our generous donors and supporters around the Valley we were able to collect 977 bikes and over $4,000 in monetary donations to help those in need in our community. Together we'll be able to give bikes and hope to guests like Odalys and Ricky.
We know that every bike donated to us has a story behind it, and we wanted to share a couple of donor stories that our volunteers heard while collecting bikes on Sept. 17 and thank all of our donors for their generosity.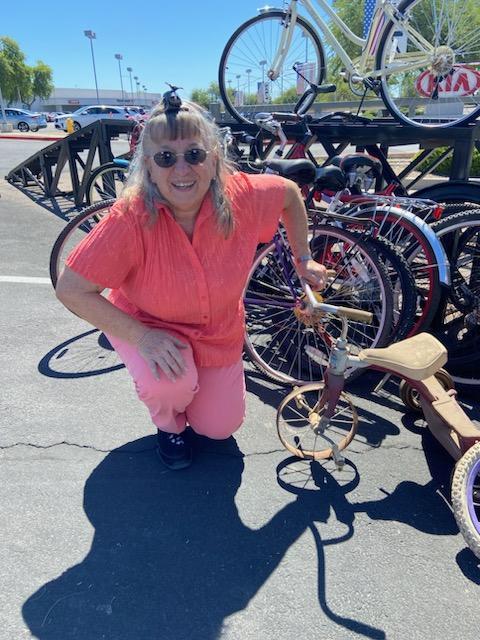 A special tricycle from Linda
Sometimes, when a person helps a neighbor in need, they share much more than just an item. This was the case on a warm Saturday morning when Linda drove to the closest Earnhardt Kia dealership during St. Vincent de Paul's ABC 15 Bike Drive. Linda proudly stated she bought the tricycle in 1975 from Montgomery Wards for her son J.B., who passed away two years ago from cancer. Volunteers made sure Linda knew how grateful they were for her gift and during the rest of that day's bike drive – many bike donors and even those passing through commented on the treasure of this special tricycle. Before leaving, in a moment of happiness and some sad emotion, Linda asked a volunteer to take her picture. She was happy to share an item, and even more so, her memories.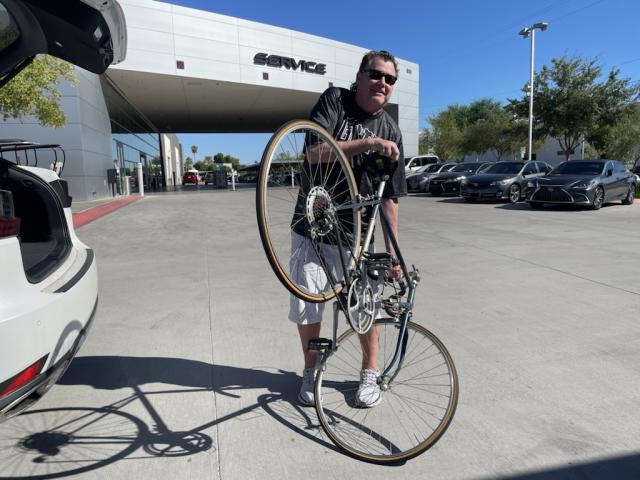 A father's bike that crossed the nation
The first donor of the morning at Earnhardt Lexus in Phoenix dropped off a bike that held a special meaning to him and his family. The bike had belonged to his father and nestled inconspicuously under the seat was a small black plate placed there in memory of his dad and the cross-country ride he had taken on the bike. He proudly picked up the bike to display the plate for volunteers as he donated his father's bike.
You can still help.
Consider contributing toward repairs. Just $25 gets a set of wheels back on the road for a person in need.