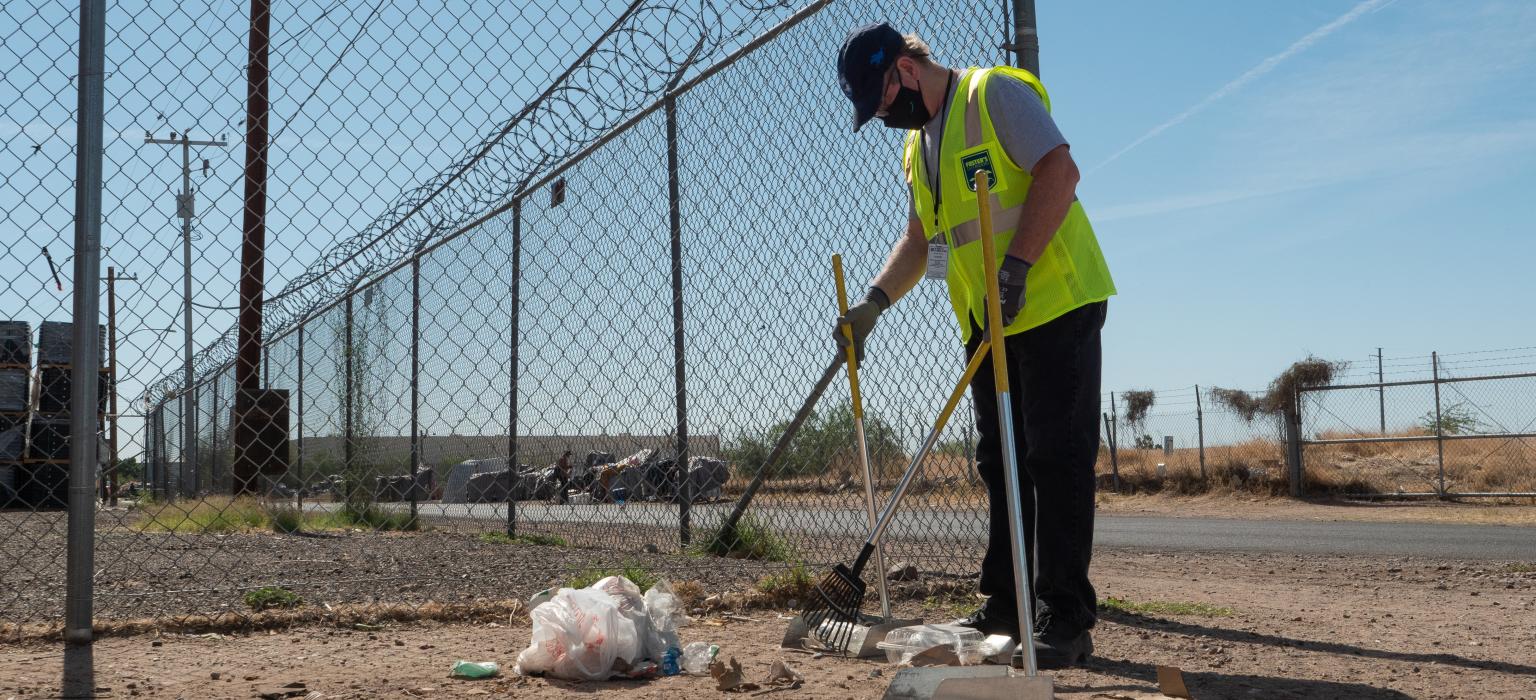 Program
Workforce Readiness and Job Opportunities
St. Vincent de Paul's workforce readiness programs create transformational systemic change, teach servant leadership, and help those in need get back on their feet.
The Society of Opportunities and Purpose
St. Vincent de Paul is well-known for working to Feed, Clothe, House and Heal those in need; offering compassionate person-to-person care; and serving the most urgent community needs. Did you know that our mission also includes offering meaningful interactions through the opportunity to serve?
This opportunity to serve is also extended to our guests experiencing homelessness. The result is a healing space of belonging where everyone shares their gifts and experiences their value, and there is no distinction between serving and being served.
Our innovative Workforce Opportunity Programs create transformational systemic change and teach servant leadership to our guests. SVdP engages in several initiatives that overlap the arenas of workforce development, self-sufficiency, apprenticeship, education, and personal and professional growth.
With the right opportunity and support, our guests are engaged, inspired, activated and connected to a higher purpose.
Our Workforce Opportunity Programs set up participants to achieve their full potential in the community and permanent sustainability.
By the numbers
AARP back-to-work employees at SVdP in 2022
of BIPOC dining room interns
Litter Brigade members since the program began
bags of litter picked up from city streets
Services
Since February 2021, the Foster's Outriders Litter Brigade has been an opportunity for those experiencing homelessness to contribute to the cleanliness, beauty and dignity of the local community while earning money and experience toward self-sufficiency. Residents of SVdP's Ozanam Manor housing program become SVdP employees when they enlist in this Good Neighbor litter pick-up program. The crew maintains good relations with the folks next door, keeps our campuses welcoming, and creates a sustainable income for themselves.
This program for people aged 55+ helps low-income, unemployed individuals find employment. The program matches members with opportunities for community service and on-the-job training to help build skills and experience that lead to permanent employment and greater self-sufficiency. Participants receive supervised training at SVdP through a part-time community service assignment and are compensated by the federal government.

Through this grant-inspired program, people experiencing homelessness have the opportunity to become an intern at their local dining room. They receive on-the-job training and mentorship from dining room staff and case managers that help keep them on track to overcome personal barriers to employment and housing. As they relearn self sufficiency and self worth, their goals are permanent sustainability and housing through employment and/or other supports.
A sense of value and community connection are just two of the gifts provided by the opportunity to serve, for people experiencing homelessness. This is important work toward gaining self-sufficiency. Residents of the SVdP Ozanam Manor bridge housing program and beneficiaries of our Feed mission respond positively to volunteering in the Urban Farms, dining rooms and other programs. Feedback includes the feeling of being "in heaven" during the experience of giving back, to saying, "it gives me a sense of purpose."
There's no "off season" for our neighbors in need.
Your monthly gift ensures that nobody who comes to us for help will be turned away.
THE SOCIETY STARTS WITH YOU
It takes a Society of One Million committed people like you to serve everyone who needs help
Work Readiness Locations
Learn more about our locations with work readiness opportunities around the Valley
Volunteer Opportunities
At SVdP, 95% of our workforce are volunteers-like YOU. We believe that we can accomplish more when we all do it together. Thank you for sharing your skills, time, and heart with us. Thank you for being part of the family.
Bike Shop
Our bike shop asses and repairs donated bikes that are then given to community members in need of transportation or sold at our thrift stores.