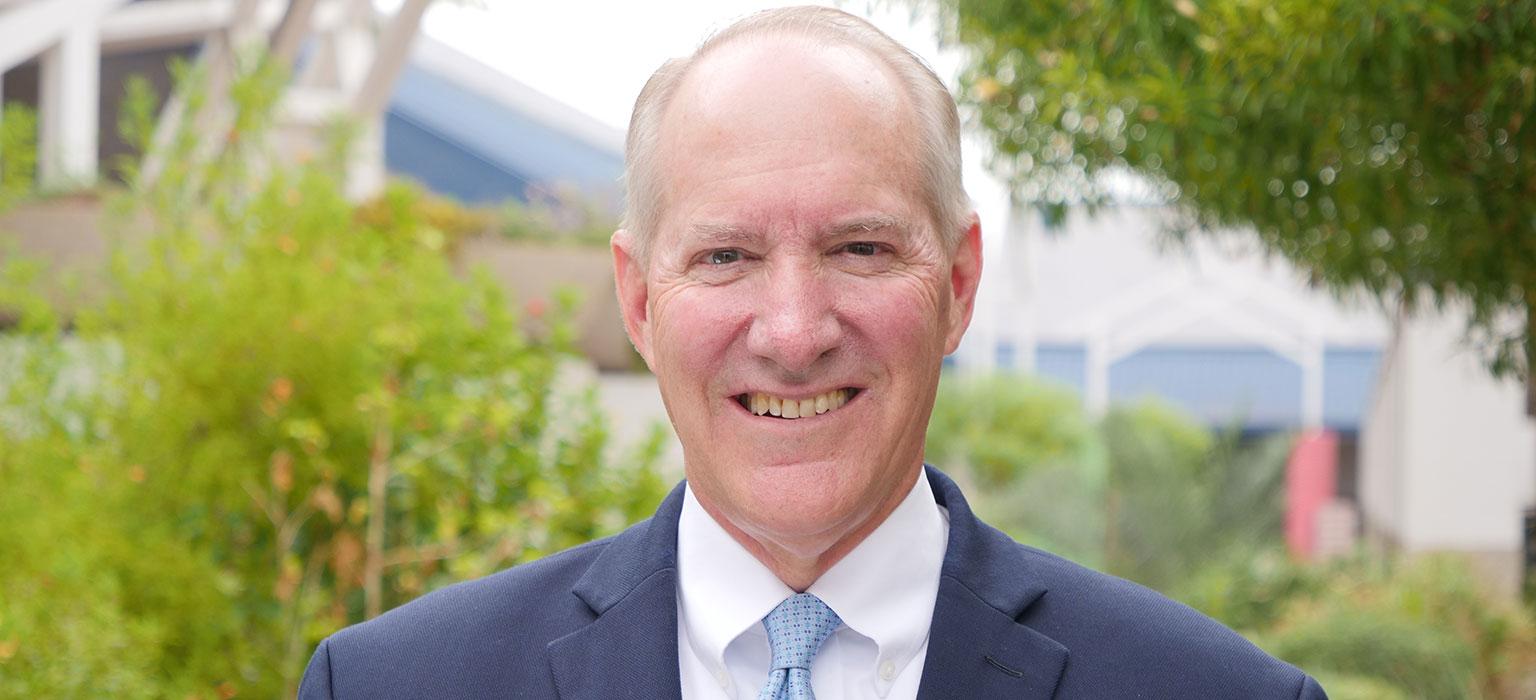 CEO Steve Zabilski celebrates 25 years of leading St. Vincent de Paul
If he could have, Steve Zabilski would have let his work anniversary go unnoticed. He would have finished the day like many other days — quietly in his office, handwriting a stack of thank you letters to St. Vincent de Paul volunteers and donors, after which he switches off the lights, locks his door and heads home to his family. No congrats or pats on the back needed. But when the anniversary day arrived on Jan. 6, the SVdP family couldn't help but recognize his 25 years of leading the Phoenix Council as CEO. In honor of Steve's service, SVdP's blog offers this special Q&A with him to celebrate the occasion.
Steve first came to SVdP through a job listing, which — out of modesty — he jokes no other person must have answered. He previously worked as a Senior Vice President with Transamerica Insurance Group and as an Audit Manager with accounting firm KPMG Peat Marwick. Born and raised in Los Angeles, Steve considered himself an L.A. native when he moved to the Valley. He's the oldest of Hal and Joyce Zabilski's four sons — one now a fire chief, one a machinist, another a photographer and Steve, a nonprofit CEO. Leading SVdP was an opportunity to use his skills while living out his Catholic faith.
Hear from Steve as he looks back on his 25 years of service and shares about the mission in his early years, how much has changed since and the time a storied pink coat renewed his hope.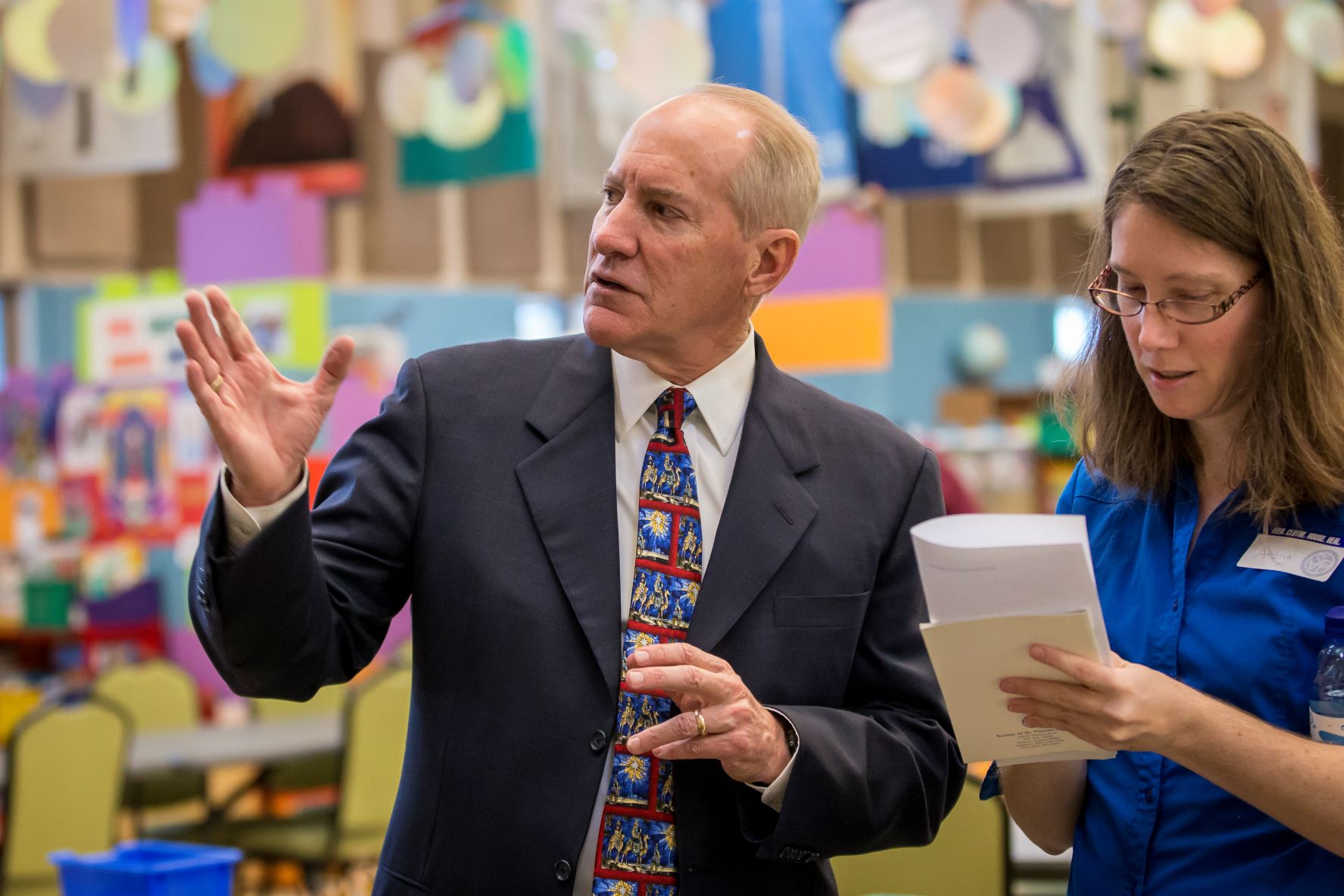 25 years! How do you feel about the anniversary?
Steve: It's hard to believe sometimes that it's 25 years. I think it's a little bit like watching your child grow up. When you're there every single day, you don't see the little incremental growth. As I reflect back on the amazing things that have taken place here (through no credit of mine) in the dining rooms, in the conferences, throughout the state — you see God's hand at work. It's a privilege to have a ringside seat to watch it unfold, and a blessing to have been a tiny, tiny part of that alongside thousands of wonderful Vincentians, volunteers, employees and donors.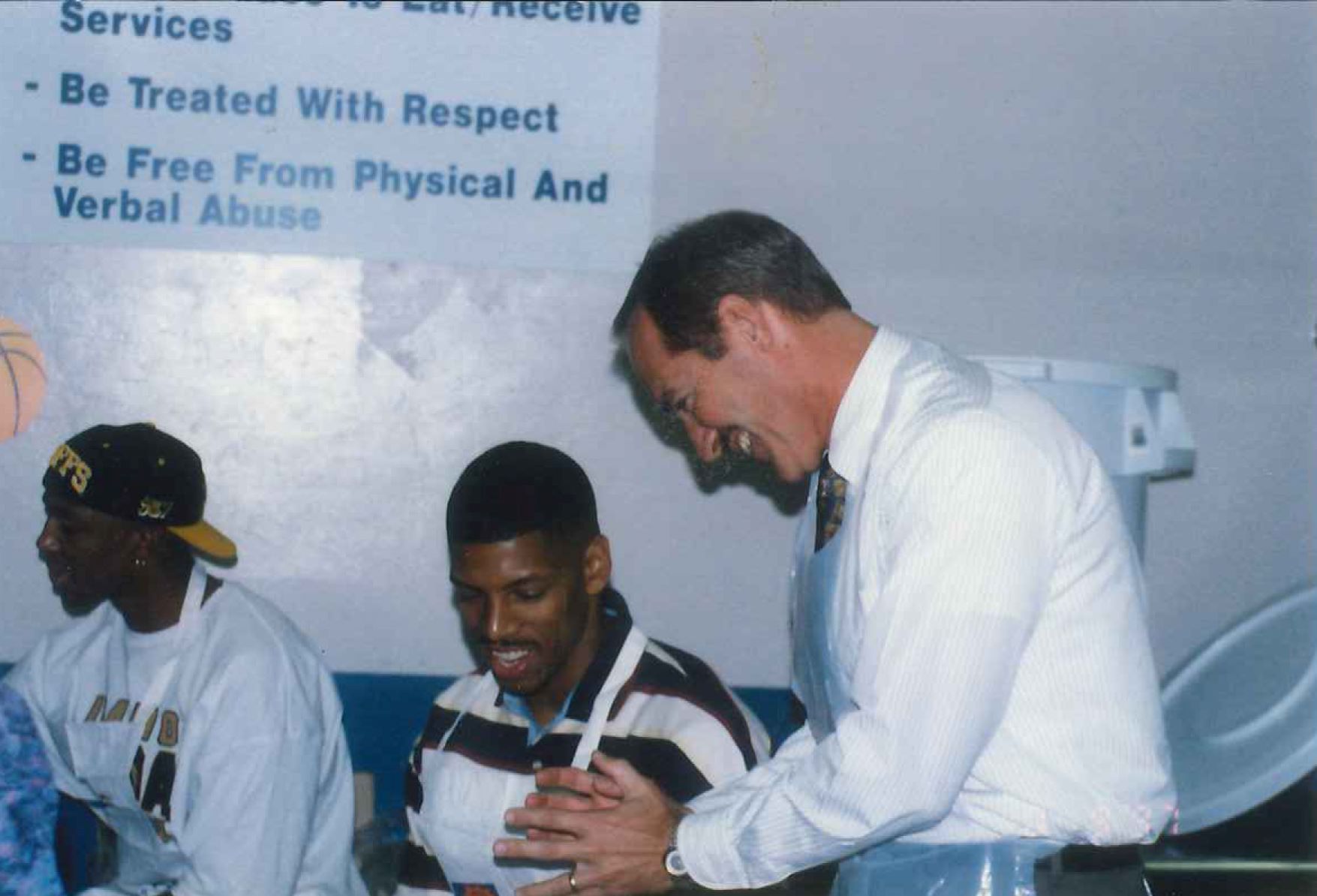 Do you remember your first day? What was it was like making a career switch?
For me, there was excitement venturing into a new organization. It clearly wasn't where my experience or expertise was. I was an accountant and worked for an insurance company, but I thought this could bring a different sense of meaning to my life. I thought it would be special, and it was. I was grateful to God for the opportunity and felt blessed beyond words to live an aspect of my faith. I said lots of prayers to Vincent de Paul that he would guide me on this journey. I'd be lying if I didn't acknowledge a little bit of nervousness — I did not want to let down those who hired me, or my predecessors, or those we serve.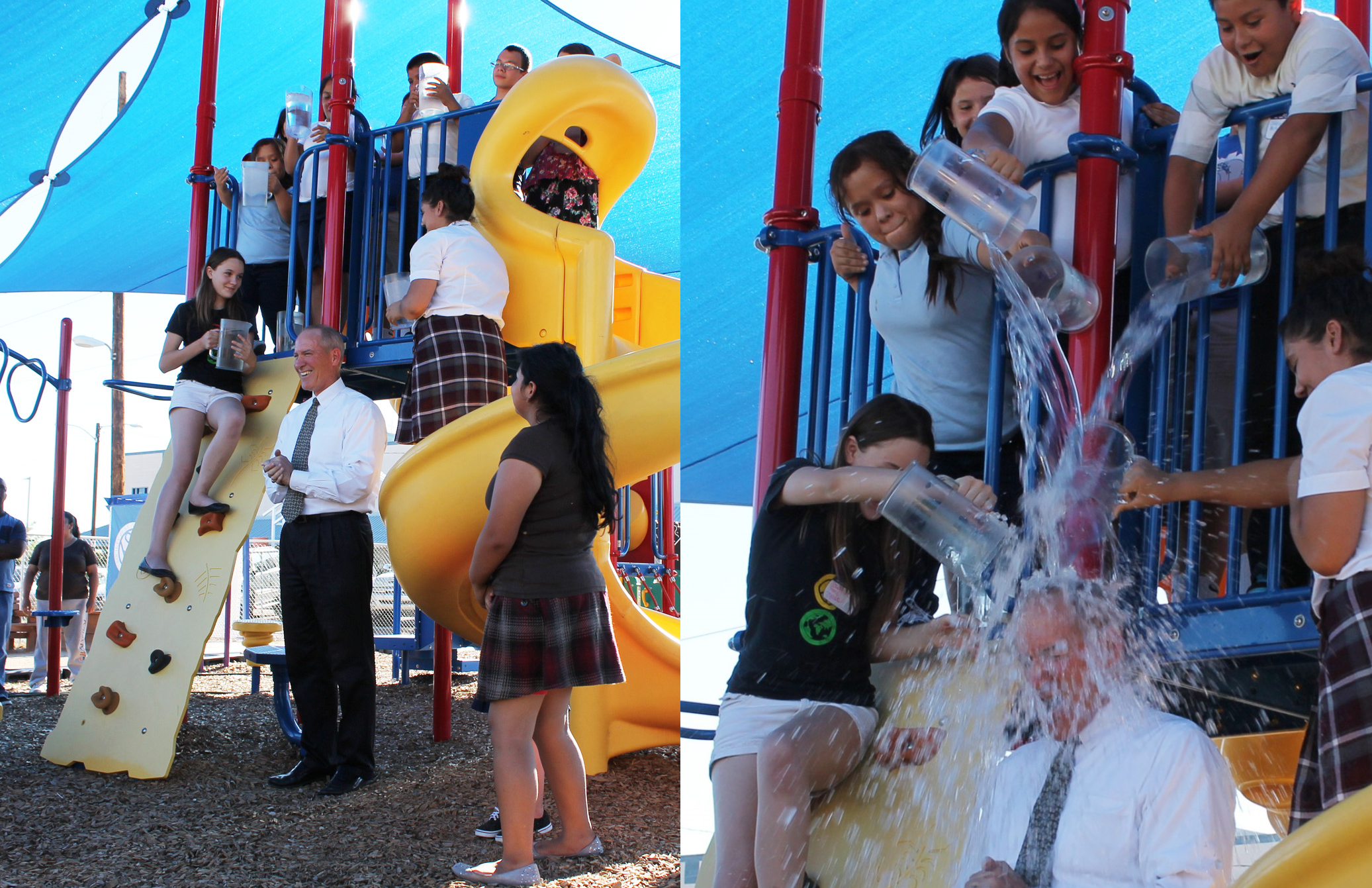 What were some of the early goals you had for the Society?
When I first started, the services SVdP was providing were outstanding. Where the Board wanted us to focus our attention was on the second half of our mission statement — giving others the opportunity to serve (more on this later). We reached out to the community — businesses, schools, organizations. There was a real focus on recruiting more young people into the Society.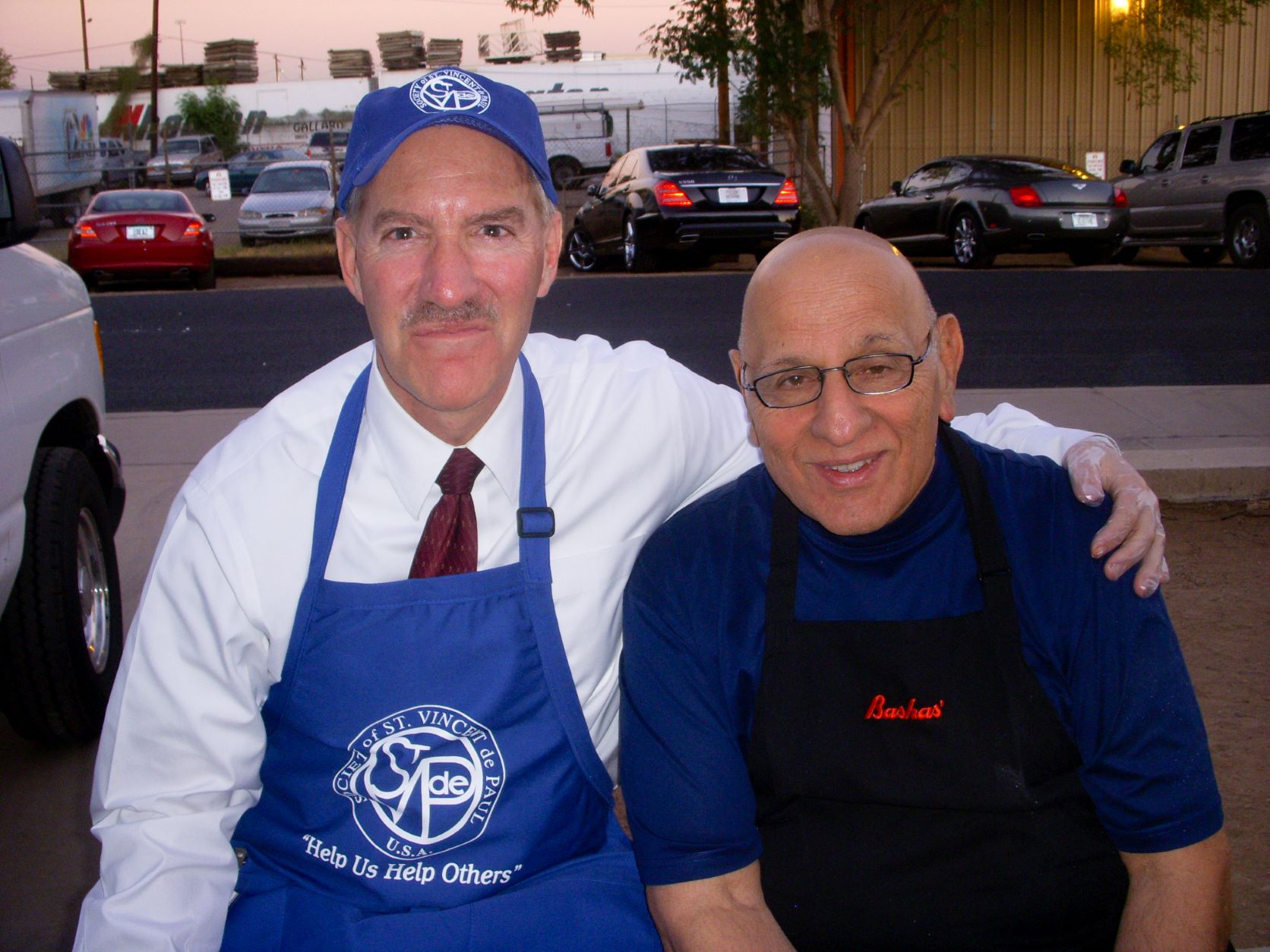 How has Phoenix and community need changed since you first started?
Phoenix has really become one of the major cities in the country by almost any measure — size, number of people, job sectors. We even have four major sports teams. As the city grows, we build more roads and freeways and schools and hospitals — things that cities need. But frankly, one of the areas where we haven't kept up is continuing to expand the human and social services for those who are less fortunate. That's not to say that there hasn't been growth, but not at the rate the city has grown. For every thousand people who move to Phoenix, it doesn't work out for all of them. That means there are going to be more and more people who need help. If you're not growing that part of your infrastructure at the same rate, then the need will just continue to rise. And we've seen that in the homeless population and in the number of working people living on the margins, especially as things like housing and low-income healthcare lag. The need today is greater than what it was 25 years ago.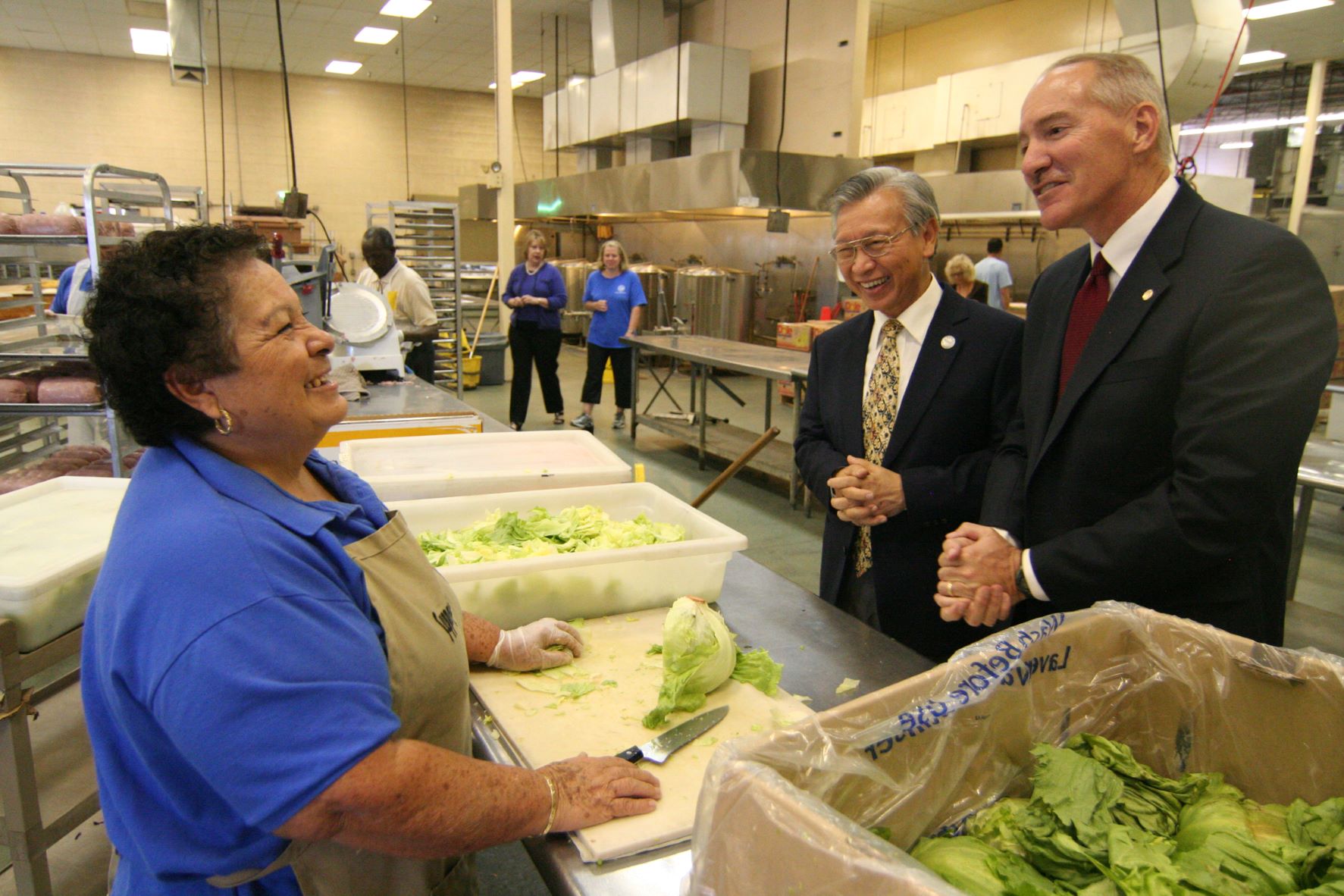 What is St. Vincent de Paul's role in addressing the rising need?
As an organization we have tried to grow at an ever-accelerated pace. We are doing significantly more today than we were 25 years ago. We have the Diane and Bruce Halle Center for Hope and Healing, which houses our new transitional shelter and Resource Center. We have the Rob & Melani Walton Urban Farm growing food on a former empty lot. We have expanded the Virginia G. Piper Medical & Dental Clinic, more than doubling the clinic space to see uninsured patients. We've added the Dream Center to the Family Dining Room, the Water Truck, and were the genesis of the Human Services Campus, where our Phoenix Dining Room operates 365 days a year. We've tried very hard to continue to meet the ever-increasing demands, because every area of service is under increased stress as more people are needing assistance. So it's imperative that we do our best to continue to grow.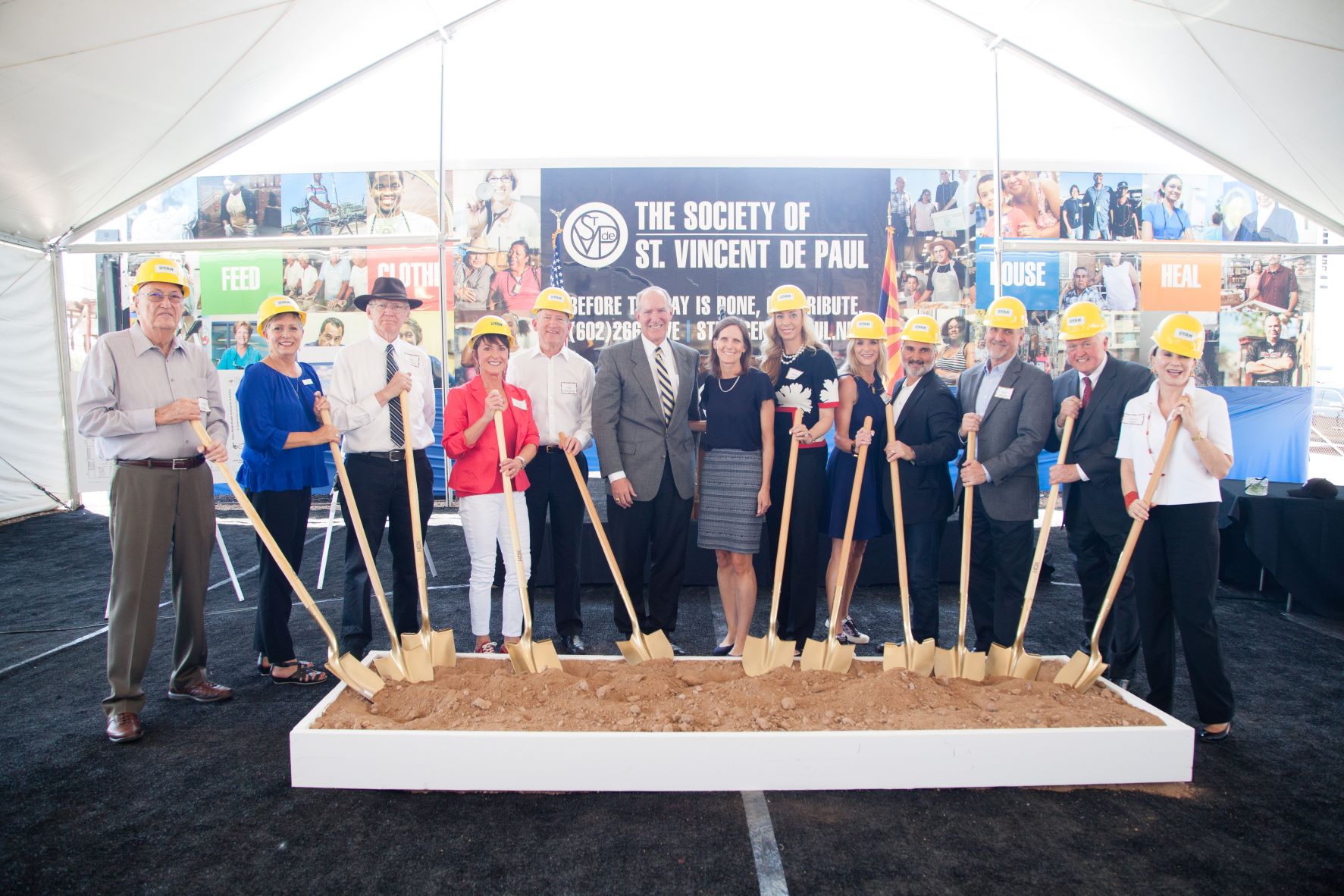 What's the most important thing you've learned as CEO?
If St Vincent de Paul suddenly weren't here, that would be a huge challenge for the thousands of people who eat in our dining rooms and sleep in our shelters. But it would be equally disappointing for the thousands of people who find meaning and joy and purpose in their life here through volunteering, donating and working. Giving people the opportunity to serve — the second part of our mission — is critical. I marvel to this day when I talk to volunteers, and I thank them, and they immediately say, "Are you kidding? Thank YOU! I love Wednesdays. That's my day in the dining room." Or when doctors volunteer in our clinic and say, "This is why I went to medical school — to do this type of work." Or when moms to say their children, "If you're good, we'll go down to Hearts and Hands on Saturday to serve." It's the joy that we all look for, all of us — wherever we are in life, whether young, old, rich, poor, any race or background — the opportunity to find meaning and purpose in our life. When people tell us how much joy they receive from being part of SVdP (which I hear every day), then I know we are being successful and are continuing the legacy of our patron, Vincent de Paul, and our founder, Frédéric Ozanam.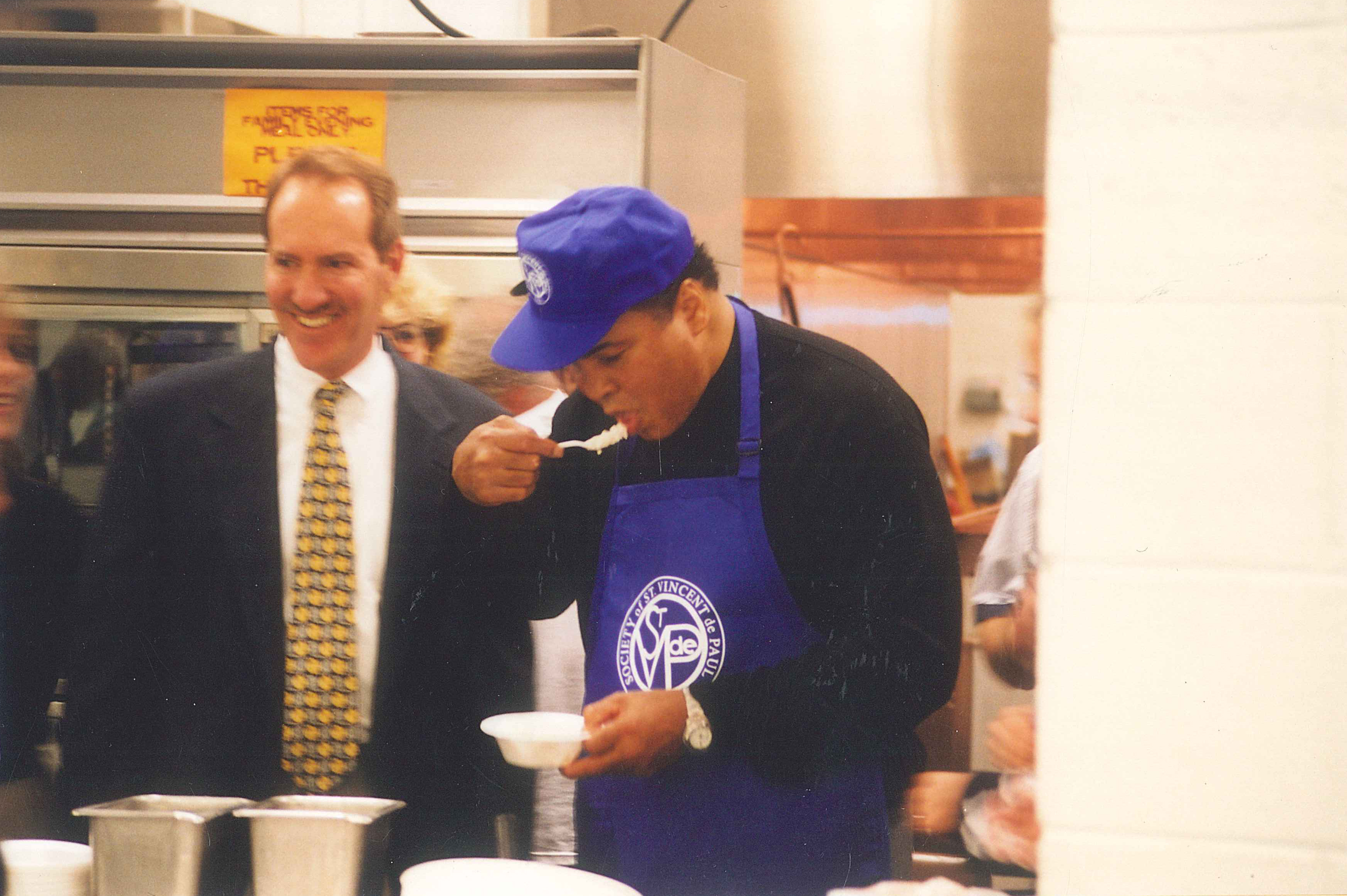 Is there any one moment that stands out during all your years of service?
Too numerous to count. One that stands out is several years ago when Andrea Bocelli sang Ave Maria in our downtown dining room to our homeless guests. It was magnificent. There was lots of media there — TV, radio, newspapers — and they all wrote about Andrea Bocelli, of course. But it was Julia Patrick's article from that day, published in Frontdoors Magazine, that stays with me. Julia saw something different that morning: "Grace in a warm pink coat." Julia told the story of a homeless woman who was cold and how one of our donors took off her beautiful, designer pink coat and gave it to the woman. And that, to me, is what St. Vincent de Paul is about. Yes, we can have Andrea Bocelli, Larry Fitzgerald, Dwyane Wade, Joe Torre, Meadowlark Lemon, politicians, mayors, governors, and business leaders who visit, serve and raise awareness. Muhammad Ali volunteered with us for many years, and people loved him. So many big, exciting, powerful, newsworthy moments. But every single day, there are these smaller moments too, moments of grace — just as important — happening all around us, making our community a better place.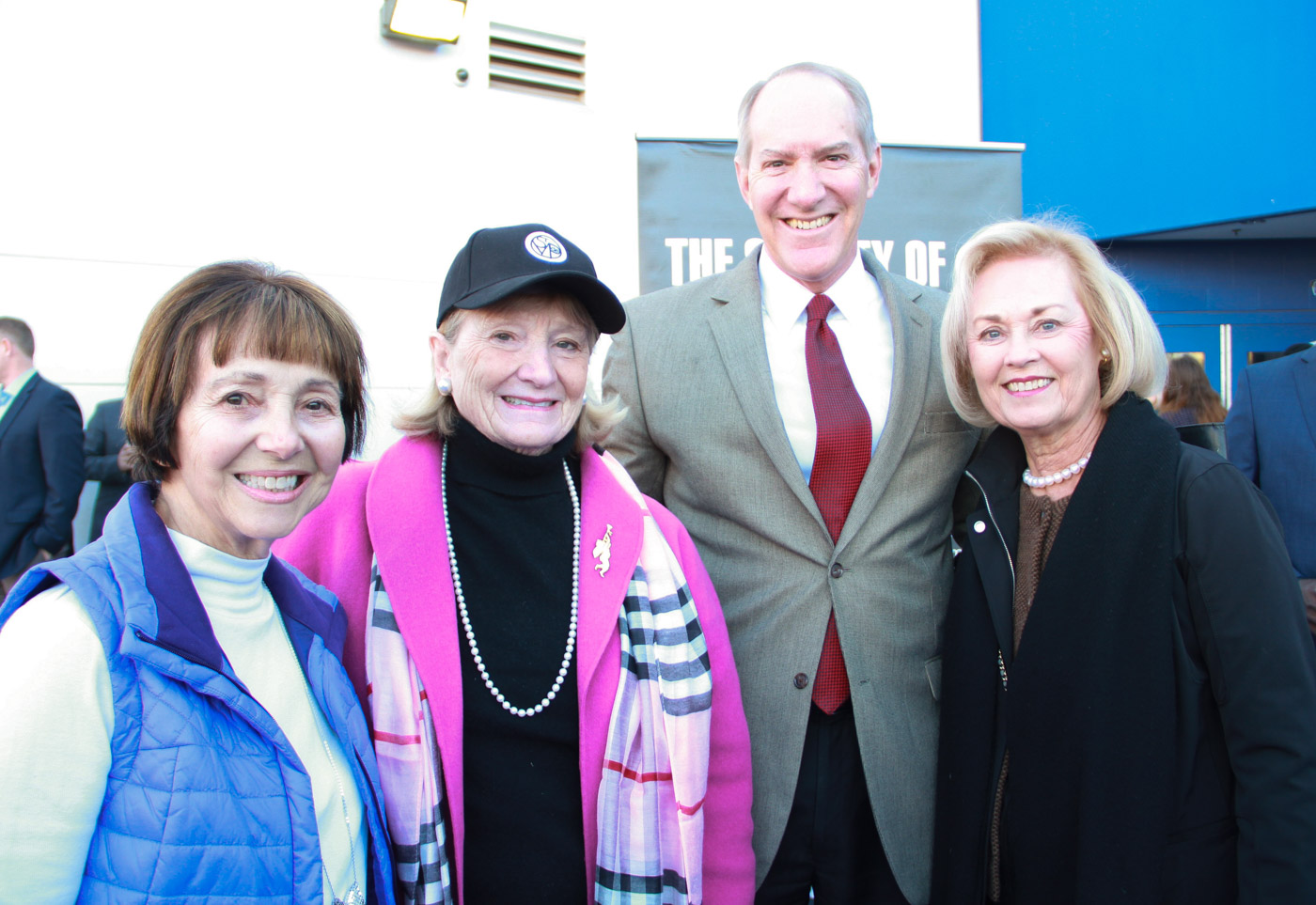 You often speak of the leaders who came before you. What might someone say about Steve Zabilski's tenure as CEO?
They might begin by asking, "Steve who?" But I hope they would say that he felt blessed to be here, and that he worked hard to be supportive and to allow people to be the great gift they are. Because I don't bring, and I mean this in all sincerity, I don't bring any intellectual firepower to this organization. I don't have any new, profound ideas or deep insights. If people are looking to me to solve our challenges, it isn't going to happen. But I can identify people who are very smart and who work well in a team to figure things out. And I'll give them front and center stage, give them a long runway. At the end of the day, it doesn't matter what any one person does. You could hire the greatest individual, but if it's just about what one person is doing, that's rarely effective. But if someone is out there supporting people, helping people, and bringing good people in, then all of a sudden you have an army of people who are doing great things. In the end, I hope they might say we built an organization with some truly outstanding people, servant leaders, and that I supported them and allow them to use their gifts, and talents, and skills to help others.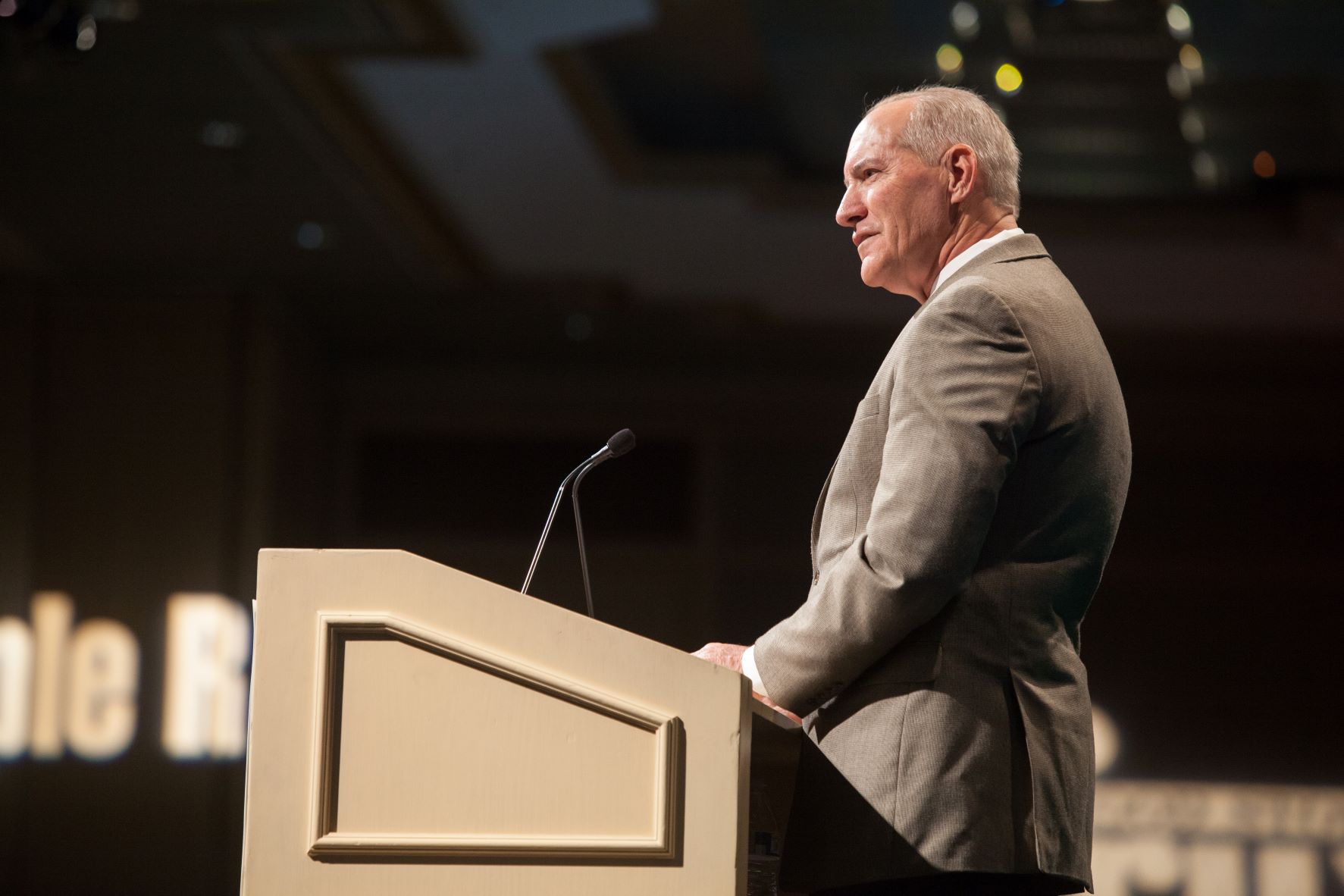 Thank you, Steve Z (as you're lovingly called), for your kind heart, wisdom, leadership and most importantly — your embrace. You fully embrace the mission and each person who comes to you through it. We love you and wish you a happy 25th year at SVdP. May you be with us many more.